Upgrade your food skills: meal prepping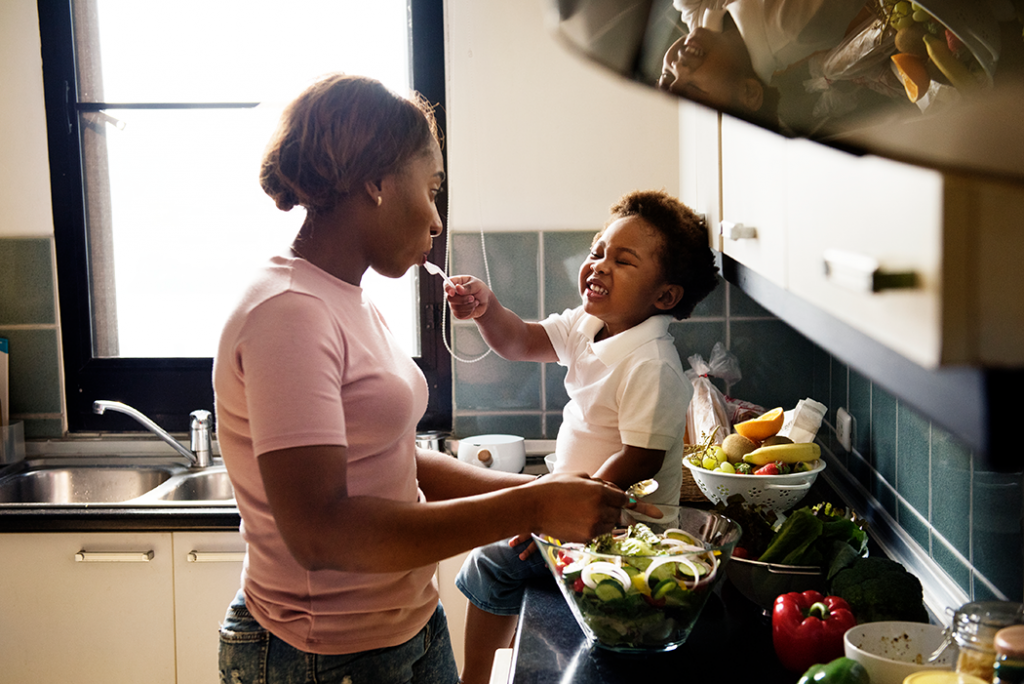 Lastly in our upgrade your food skills series we have a topic we're all pretty familiar with: meal prepping. Missed a blog post? Check out our upgrade your food skills: building foundation and upgrade your food skills: at the grocery store!
Now, let's keep building on your food skills; in this post we will be looking at improving your meal prepping skills and improving your recipe repertoire for all meals of the day to help you save time during your busy week!
Learning to prepare your meals ahead of time, is a great food skill to have. Meal prepping can help you to reduce your grocery bill, reduce food waste, save you time and more! Click here to learn more about the benefits of meal planning. Keep reading as we help you to improve your food skills by teaching you how to meal prep.
Find the meal prep style that suits you: There are many different ways to meal prep that doesn't involve you spending an entire day in the kitchen.
Make-ahead meals involve full meals cooked in advance that can be refrigerated and reheated when you are ready to eat them (the best for dinners when you don't have time to cook every night)
Batch cooking; it involves making large batch of one specific recipe and the splitting it into individual portion sizes. Batch cooking is perfect for make ahead lunch or dinner options.
Individually portioned meals. They are meals that are prepared fresh and portioned into single meals in grab-and-go containers that can be refrigerated and eaten over the next few days, good for quick lunches.
Ready-to-cook ingredients. This is when ingredients to prepared a specific meal are set out ahead of time as a way to cut down on cooking time in the kitchen.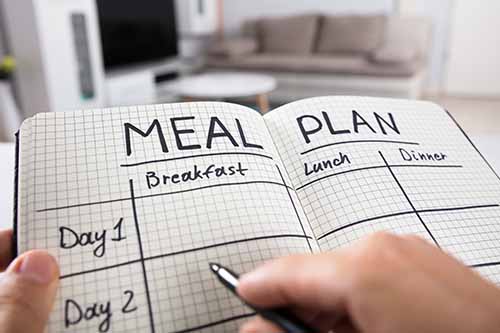 Pick the right variety and number of meals that suits you: to help guide you in determining on how many meals you would like to prep, and the variety of those meals think about first picking which style of meal prepping you would like to adopt. Firstly, you should decide which meals you'd like to focus on, breakfast, lunch or dinner, or a combination. Next up, check your calendar to determine how many breakfasts, lunches or dinners you'll need for the coming week. Remember to account for times that you're likely to not be eating homecooked meals. To help you ease into meal prepping, try sticking to recipes that you know, however, you should avoid eating the same thing for each meal during the week, a limited number of options is ideal. Increasing the variety in your meal prepped meals helps to ensure that you are getting a good mixture of different vitamins, minerals and nutrients your body needs to function. Pick meals that have different types of vegetables, protein and complex carbs. Click here for a variety of different meal prepping recipes that are also budget friendly.
Pick the right containers: Having fabulous containers can help to make a good meal prep into an excellent meal prep. Picking containers that stack well will maximize your fridge space and will ensure that there is still room in your fridge besides your meal prepped food. Picking similar shaped containers will also help to ensure that you have enough room in your to-go bag to fit all your meal prepped food easily. Click here to see Real Simple's top rated meal prep containers.
Food Skills: New Recipes! Increase your recipe repertoire
Increasing your recipe repertoire is a great food skill to have. Learning new recipes can be fun and exciting, but also scary if you're not confident in the kitchen. Increasing your recipe repertoire can help you be more enticed to cook your own meals at home, it can increase your cooking confidence, and it can help you when you are limited on ingredients. Keep reading to find different grain-based recipe ideas for each meal of the day, dessert and snacks!
Breakfast: First off, let's start with the most important meal of the day (click here to learn if breakfast is still the most important meal of the day).
Lunch: Let's focus on the next meal of the day, lunch!
Dinner: Now, onto dinner! Many of these dinners can be made in under 30 minutes- perfect for those busy schedules!
Snacks: Snacks are arguably the best food during the day, they are that tasty treat that gets us from meal to meal.
Dessert: Time to satisfy your sweet tooth using the goodness of Ontario grains.