Tempeh green chili stir fry (Tempeh cabe ijo)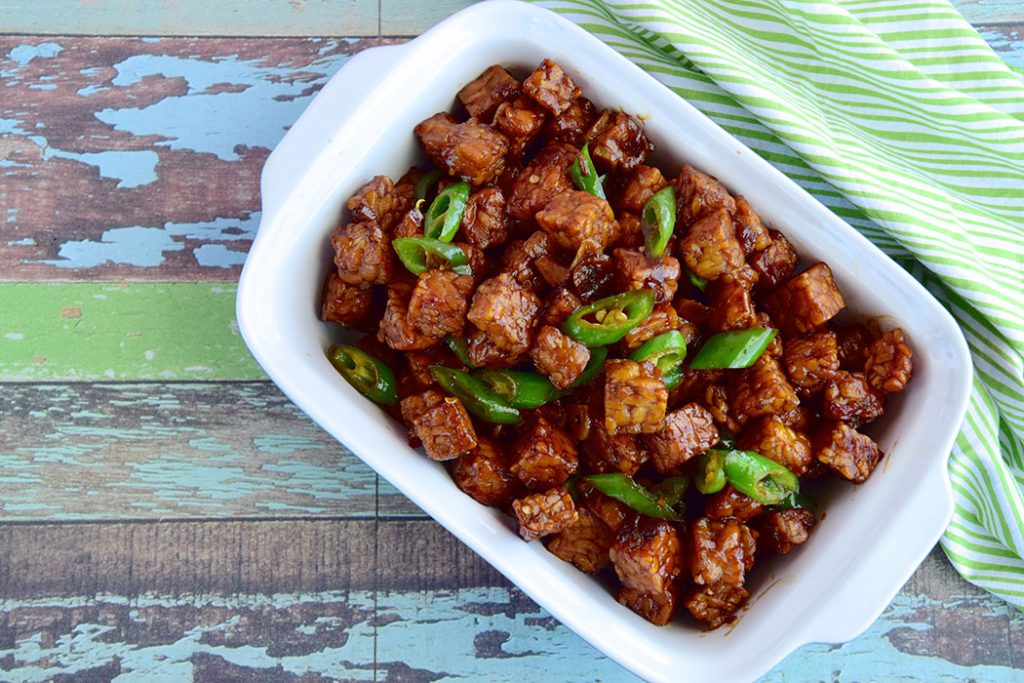 Tempeh comes from the beautiful country of Indonesia and is made from fermented soybeans that have been formed into a block. It is a great source of protein and has a meaty, firm texture with a yummy nutty flavour. It is extremely versatile and can be used in a variety of different ways, and can easily be purchased at your local grocery store!
Did you know? Tempeh and tofu are very similar products however they are different. Tofu is made from gelled soy milk pressed into solid white blocks. On the other hand, tempeh is made from soybeans that have been fermented and compacted into a firm, dense cake.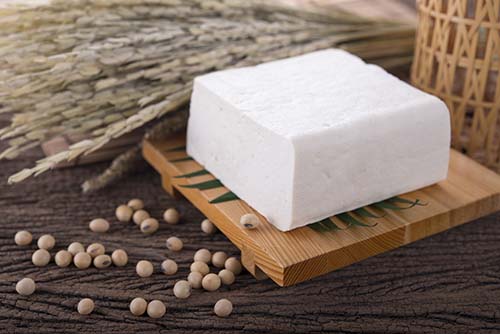 This spicy recipe inspired by Sorted Food, features Tempeh from Henry's Tempeh that uses locally sourced Ontario soybeans to create their products. Click here to learn more about Henry's Tempeh and where to find it.
Yield: 4 servings
Prep time: 10 minutes
Cook time: 25 minutes
Ingredients
250g (1 package) original tempeh from Henry's Tempeh, cut into cubes 
2 cloves garlic, minced
1 ½ tbsp shallots, minced 
5 green chilies, sliced diagonally
2 pieces bird's eye chili, roughly chopped
3 tbsp vegetable oil, divided
¼ tsp white pepper powder 
1 ½ tsp sodium-reduced soy sauce 
1 tbsp sweet soy sauce (kecap manis)
¼ cup water 
Directions
Preheat oven to 350°F and line a baking tray with aluminum foil. In a large bowl, combine tempeh and 1 tbsp vegetable oil, toss evenly to coat. Transfer to baking tray. Bake for 20 minutes, or until golden brown; stir halfway through. Remove from oven and let cool slightly.
In a large pan or wok over medium-high heat, heat 2 tbsp vegetable oil. Add green chilies, bird's eye chilies, garlic, and shallots; cook for 1-2 minutes, or until everything is cooked.
Add cooked tempeh, pepper, and soy sauces to the pan. Stir until evenly coated. Add water and stir. Let simmer for 2 minutes and turn off heat.
Serve and enjoy. Can be served on top of barley or can be eaten by itself.