Grains on the Go
The Grains on the Go trailer is a curriculum-linked resources full of fun and interactive activities. It provides a new and novel way to learn about grain farming and its connection to society.
Have the Grains on the Go trailer come to your school!
We're excited to start offering in-school visits with the Grains on the Go trailer. This is a FREE, engaging, and creative experience that showcases Ontario grains in an interactive way to help understand why grain farming is vital in Ontario. The trailer comes right to your school and links directly to the Ontario curriculum. It can also include a presentation, activity, or experiment either related to plants or soils.
Download Flyer
Sign your class up for a visit this fall!
Be one of the first to discover our Grains on the Go exhibit with your classroom for FREE. Must be a grade 3 class in Ontario.
Sign Up Now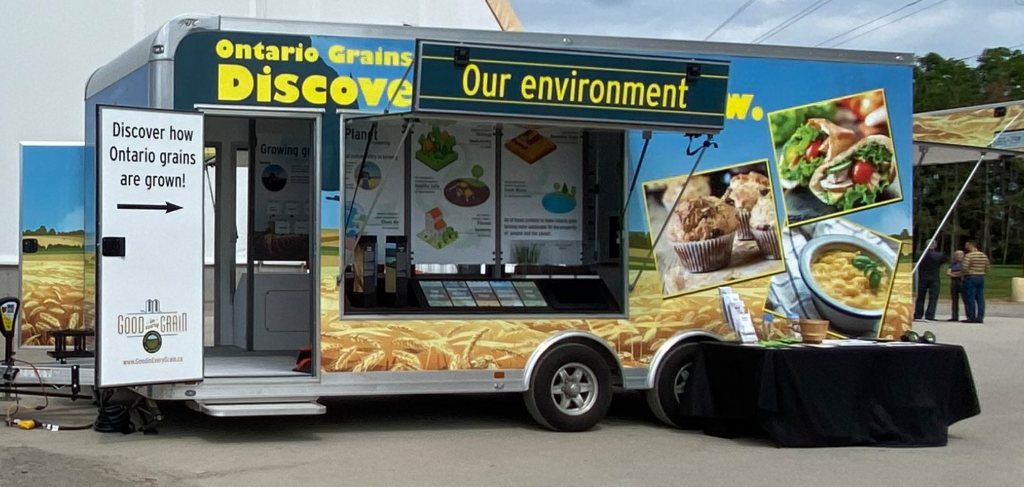 Stay Informed! We're busy creating more resources and learning materials to help you integrate agriculture concepts into your teaching. Sign up for our Good in Every Classroom newsletter today to read the latest in agriculture education.