Good in Every Meal
Celebrating grains in your meals. A great source of fiber, iron, b vitamins, proteins and more.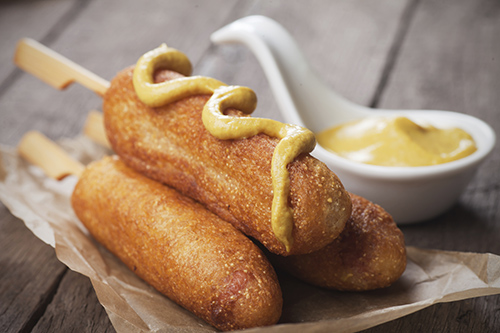 July Recipe of the Month Highlight:
You don't want to miss this! This month, we kept things fun and simple for summer. Backyard corn dogs are a nostalgic and simple treat that are perfect for kids (and adults!) to have as quick and tasty meal during the busy summer months. Don't forget the mustard on top!
Try These Today
Also, on August 17, keep an eye on your inboxes for our new newsletter look and feel. We will still showcase our favourite grain recipes, cooking tips and farm facts each month under our new newsletter, Good in Every Meal. Sign up today.
Stay tuned for more great recipes! August's Recipe of the Month hits inboxes on August 17.
Subscribe to the

Recipe of the Month
Receive a delicious, healthy, and locally-grown recipe to your inbox every month. Put some Good in your inbox!
Subscribe