Featured
March is Nutrition Month
Focus on your nutrition this month, and make sure you are eating healthy balanced meals.
Learn more about grain nutrition this month, and get your nutrition FAQ's answered!
Learn more
Featured Good in Every Meal
Meal prep your way to healthy meals
Prep healthy, balanced meals for work or school this month!
Get the recipes
Featured Good in Every Story
Grain Recipes for Dinner
Whole grains foods are incredibly important for our health, and they can be incredibly tasty and easy to prepare! And, whole grains contribute carbohydrates (carbs), dietary fibre, healthy fat, B vitamins and minerals to our diet. Choosing whole grains foods can also reduce your risk of heart disease, diabetes and even some cancers!
Check out our favourite grain recipes for dinner that are easily made from the goodness of Ontario grains.
Learn more
Whether in our food, fuel, or furniture, every grain brings a natural and sustainable solution to our everyday lives. From the farmers in the fields to the wholesome food on tables across Ontario – there's Good in Every Grain.
Learn more about us
---
---
March Recipe Spotlight:
March is all about nutrition, and making sure your body is getting quality and balanced nutrition. This month we're highlighting a great healthy, balanced recipe that can easily be customized to suit you and your family's tastes! Try a Fresh Ontario Grain Bowl and choose your favourite Ontario ingredients to fill your bowl. Using barley as your base, layout a variety of protein and vegetable ingredients and let your family top their bowls as they want. Make sure when filling, that 1/2 your bowl is vegetables, 1/4 is protein and 1/4 is grains to build the optimally balanced meal!
Try it tonight for dinner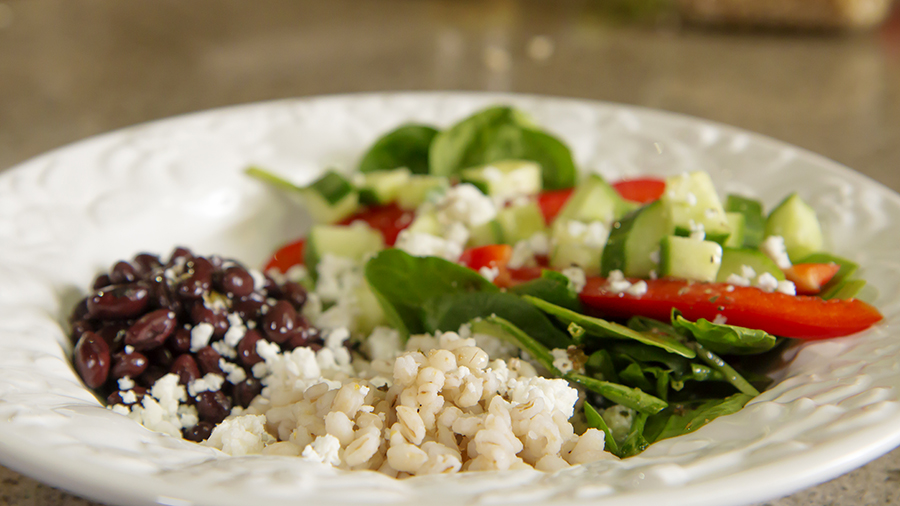 ---
Subscribe to the

Recipe of the Month
Receive a delicious, healthy, and locally-grown recipe to your inbox every month. Put some Good in your inbox!
Subscribe