Featured Good in Every Farm
Announcing the winners for our Visual Holiday Art contest !
See the winners and submissions for our holiday art contest.
Winners were announced and contacted on January 11, 2022.
Learn more
Featured
January meal plan
Planning and making meals can be very daunting especially with the ease of ordering take-out or getting food delivered to your door. Make more meals at home, easily with our month-long meal plan.
click here for more
Featured
New from Good in Every Grain: What's Your Food Story?
Food has always been a part of our lives from the very first spoonful, every bite is a chapter in our food story.
What's Your Food Story? invites everyone across the province regardless of location, age and culture to celebrate food and its place in our lives.
It's time to share your story. Celebrate food and those moments today by sharing #YourFoodStory
Learn more here
Whether in our food, fuel, or furniture, every grain brings a natural and sustainable solution to our everyday lives. From the farmers in the fields to the wholesome food on tables across Ontario – there's Good in Every Grain.
Learn more about us
Hey kids! Got a question about grain farming? Let us know!
Don't forget to check back regularly to see new questions and answers.
---
January Recipe Spotlight: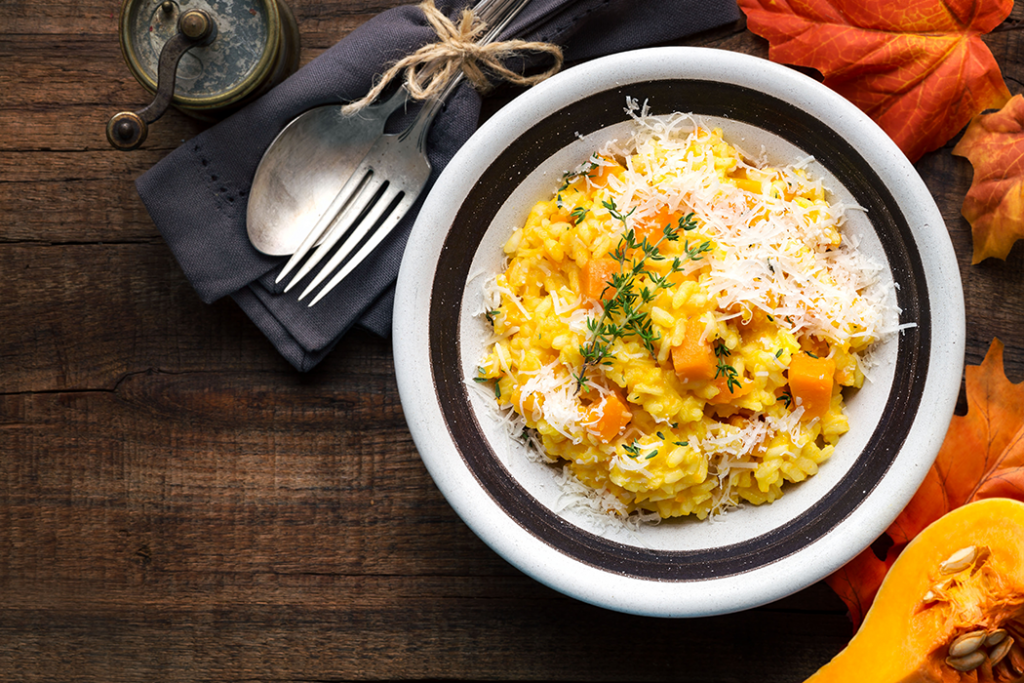 Start 2022 off with a delicious and healthy, whole grain dish made using Ontario barley!
This Barley butternut risotto is fueled by the goodness of Ontario barley, and is a squash based recipe with the addition of butternut squash. This saves you time by not requiring you to roast the squash beforehand, making this risotto quicker and easier to make. Whole grain barley also adds a great taste, with its rich and nutty flavour.
Try it today!
Check out the recipe here
Subscribe to the

Good in Every Meal!
Receive a delicious, healthy, and locally-grown recipe to your inbox every month. Put some Good in your inbox with our monthly newsletter.
Subscribe
Picture of our Barley and pork cabbage rolls made using Ontario barley!