The start of the 2020-2021 school year is going to be very different for a lot of students, parents and teachers. We have compiled some of our resources, activities, videos and blog posts into a Virtual Classroom Resource page to help you tell the story of Ontario grain farming, and help your students understand where their food comes from.
If you have any questions or have a suggestion on something you would like to see, please contact us at web@gfo.ca
---
Grade 3 What's Growing On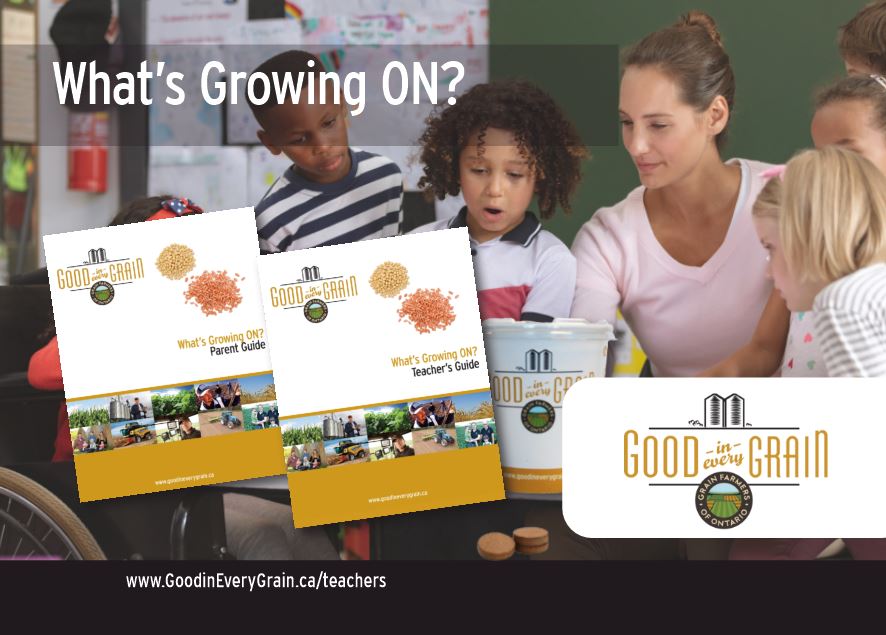 This kit is designed to be used in the classroom with accompanying seed planting kits, but you can download the Grade 3 educator guide with activities ideas for a virtual lesson.
Order seed kits for your classroom! Each kit includes a cup, soil wafer, seeds as well as teacher or parent guide to help guide your students through the activities!
click here
---
Grade 6-8 Growing for the Future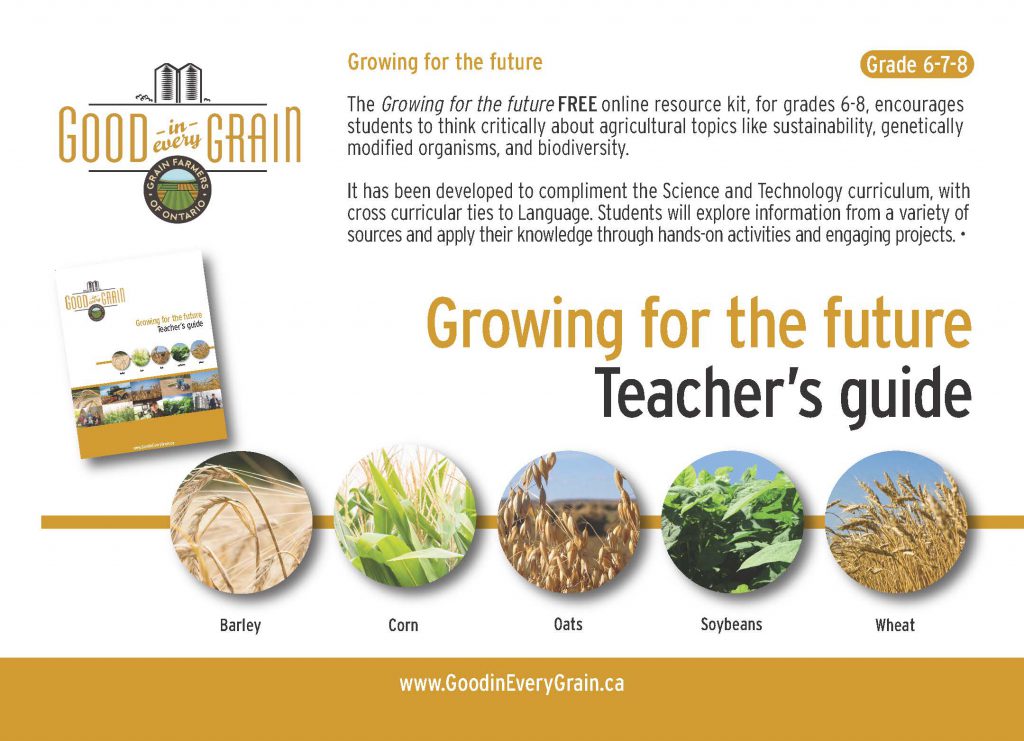 ---
Grains in Our Life Activity
Best suited for students aged 5-11.
While your students watch the following videos, have them fill out Grains in Our Life worksheet to record different food and household items that are made from Ontario grains.
Then, they can create a poster using the Grains in Our Life poster template to display around their home showing the many grain-based products we use every day.
---
Sustainability and Ontario Grains Activity
Best suited for students aged 12-18.
While your students watch the following videos on how Ontario grain farmers farm with sustainability in mind, have them answer the questions found in our Sustainability and Ontario Grains worksheet.
Then, using the information they learned, assign each student sustainability practise and using, our Sustainability Practise Research Guide have them research and answer questions on common sustainability practise used in Ontario.
---
---
Blog Posts for further reading
---
---
Download Activity and Factsheets
Download these activity sheets and informative fact sheets for further reading and activities!