Sustainability and Ontario grains quiz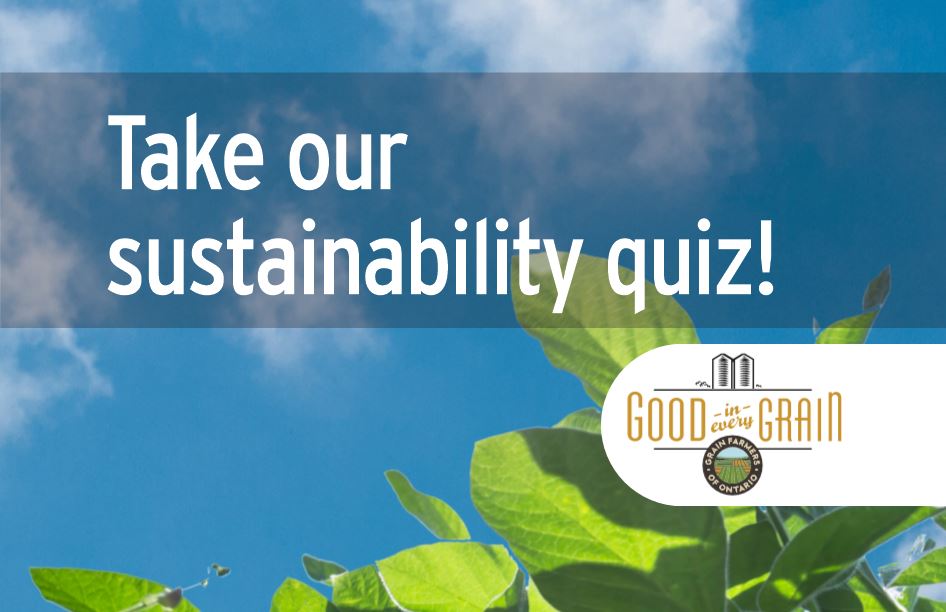 Take our quiz on sustainability and Ontario grain farming!
Learn more about how #YourFarmers are growing grains sustainably, and protecting our environment with our super interactive Sustainability and Ontario Grains quiz!
Don't forget to read more about how Ontario's grain farmers are working to protect our environment.
Read more
---
---
Need to brush up on your answers? Read the latest on sustainable grain farming:
Why do farmers take sustainability so seriously?
Ontario grain farmers take sustainability and using sustainable practices very serious on their farms. Without using sustainable methods that are going to protect our soils, airs or waterways, farmers couldn't grow healthy crops. A healthy grain crop starts with a healthy soil. Grains rely on a healthy soil to grow and develop healthy grains. These soils need to be protected by practicing sustainable farming practices.