Give Ontario Farmerettes a stamp of recognition!
Farmerette Postage Stamp Project
Recommended for grades 3 – 7
If your students wrote thank-you notes to the farmerettes, they had a chance to practise the lost art of letter-writing. We may think it's an outmoded form of communication, but it uses many important skills—spelling, grammar, imagination and focus (you can't multi-task while you write a letter!)
But the letter-writing process isn't complete until you put a stamp on the envelope. Your students can continue their engagement with the farmerettes' service to Canada by designing a commemorative stamp.
All About Stamps
Did you know the first adhesive postage stamp was invented by a teacher? Sir Rowland Hill, a headmaster in England who was also an inventor and social reformer, created a comprehensive remodel of the postal system in 1837, including inventing a stamp and the prepayment system for mailing.
The first postage stamp in Canada was the Three-Penny Beaver, which was issued in 1851. It was designed by Sir Sandford Fleming, who developed the system of standard time. It was the world's first pictorial stamp. Since then, many people have been commemorated on postage stamps. They have included historic figures; influential and accomplished Canadians; innovators; entertainers; athletes; and hockey legends.
Commemorative stamps are a special issue by Canada Post. The other stamps they produce are called regular or definitive; the plates used for printing regular stamps are used for three to five years. Commemoratives recognize specific subjects or events; after the stamps have been printed, the plates are destroyed.
Canada has a national Stamp Advisory Committee to help Canada Post choose stamp subjects and designs. The committee comprises leading Canadians selected for their historic, design or philatelic knowledge. Anyone can suggest a stamp subject, which must be a Canadian topic of national significance such as history, traditions, nature, life in Canada, or people whose work or accomplishments make outstanding contributions to Canada.
If you were going to submit a design for a commemorative stamp, you would need to include a brief description of the subject, explain its importance to Canada, and if you wanted to celebrate a particular event, include its date. It takes about two years from suggestion to a stamp being released. For a full list of Canada Post's commemorative stamps, check out their stamps and collectibles page.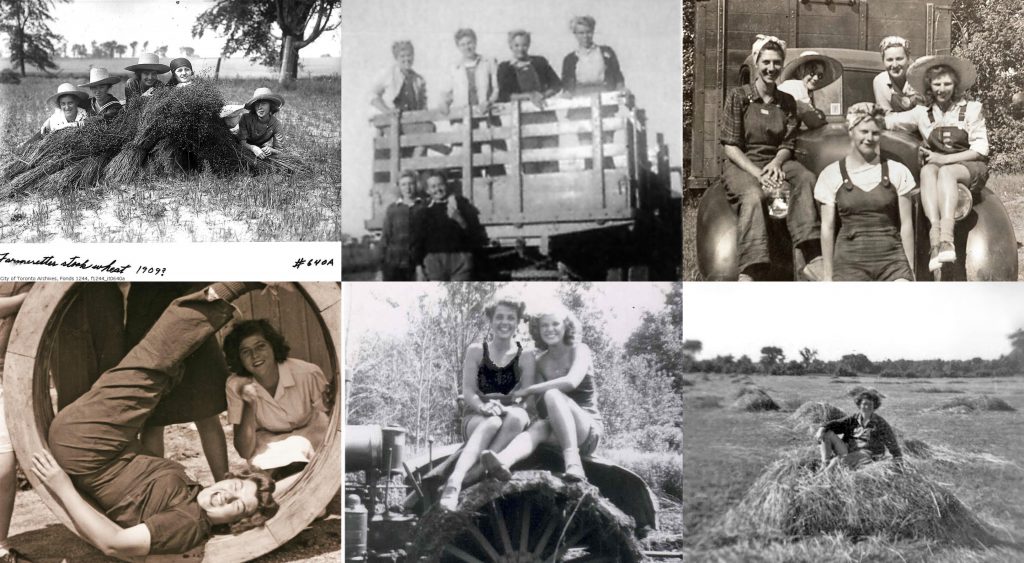 Want more resources? Don't forget to check out our Remembering Ontario's Farmerettes blog post.