The Farmerettes classroom resources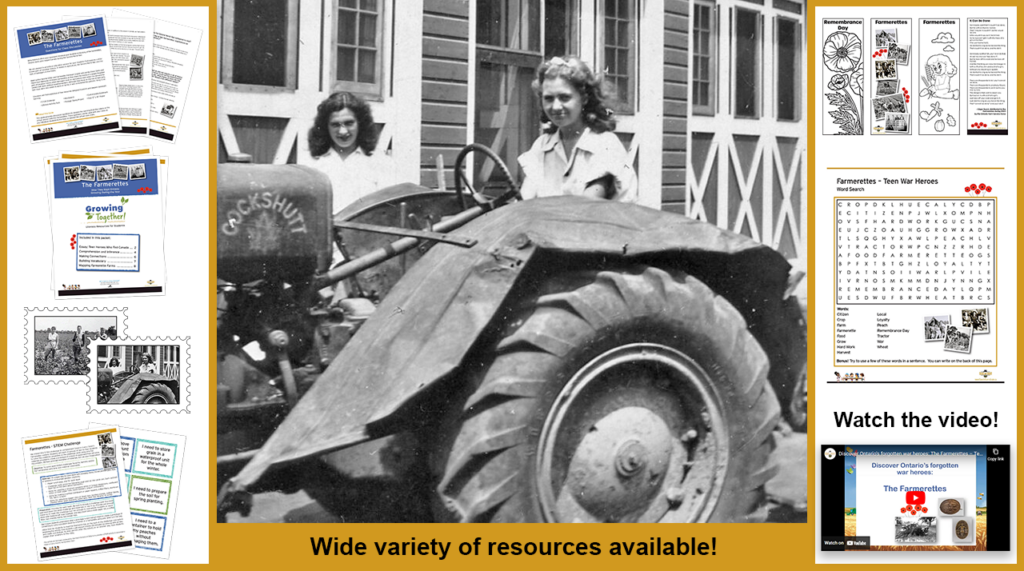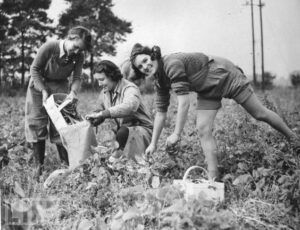 Good in Every Grain is pleased to revisit the Farmerettes whom we introduced to teachers and students in November 2021. We're bringing them back by popular demand! As always, the resources are FREE and easy to use!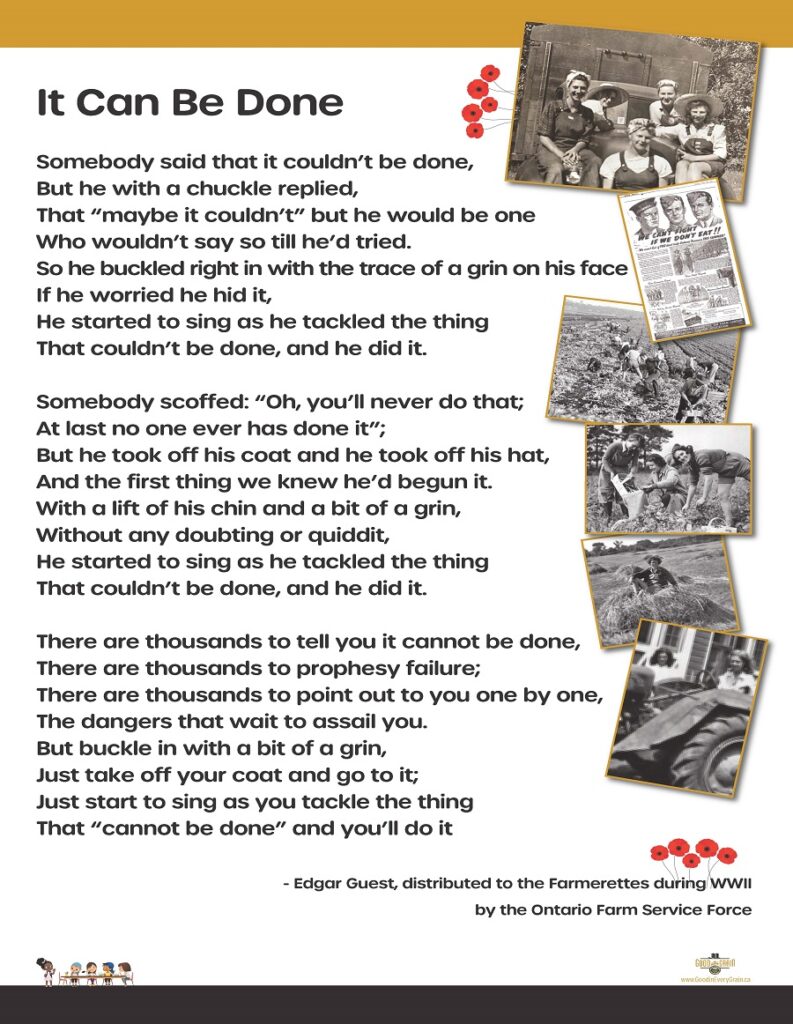 FREE 12×18″ poster
Shipped to all Ontario teachers who registered for the virtual class visit. While supplies last.
The Farmerettes signed a pledge as members of the Ontario Farm Service Force. The certificate included a motivational poem to inspire persistence and determination. We've turned it into a poster to serve as a reminder in your classroom.
Watch the introductory video, Farmerettes – Teen War Heroes
Designed to introduce students to the Farmerettes – who, what, where, when. Run time: 20 minutes.
We also have FREE resources for your classroom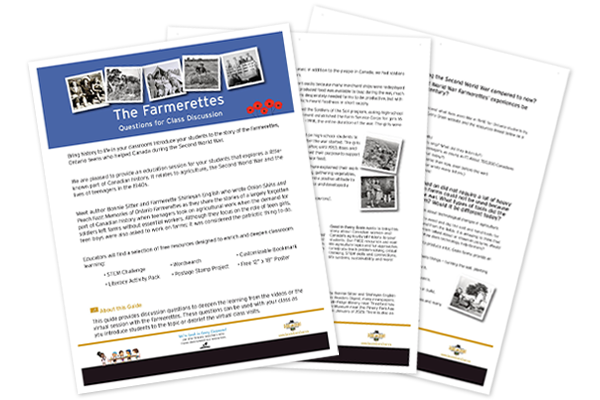 Discussion guide
There is a lot to talk about! This discussion guide offers several points of entry into your exploration of this little-known story from Canadian history with opportunity for cross-curricular teaching.
Download Guide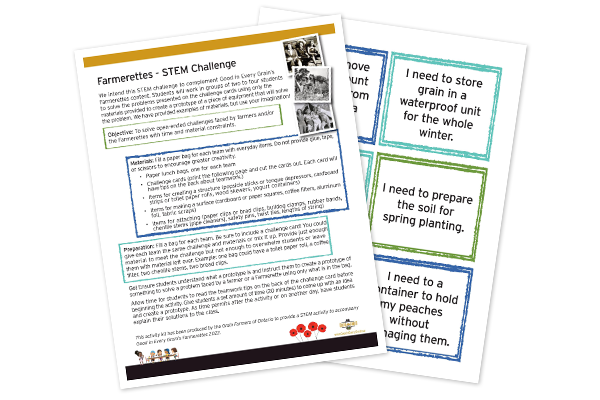 STEM challenge
Farm life presents many problems. This unique activity gives students the opportunity to find solutions to issues on the farm that farmerettes may have faced. Designed by an Ontario teacher.
Download STEM Challenge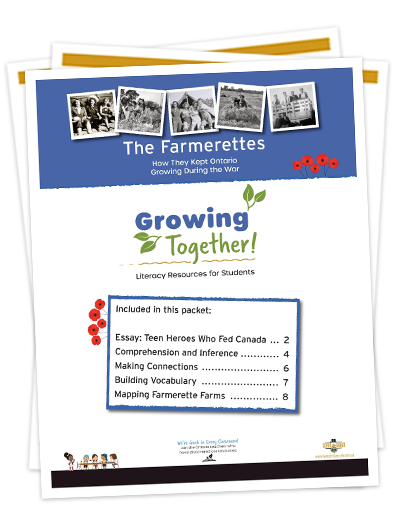 Literacy activity pack
Expand students' understanding of Farmerettes and agriculture while they practice reading and understanding information text.
Essay: Teen Heroes Who Fed Canada
Comprehension and Inference
Making Connections
Building Vocabulary
Mapping Farmerette Farms
Download activity pack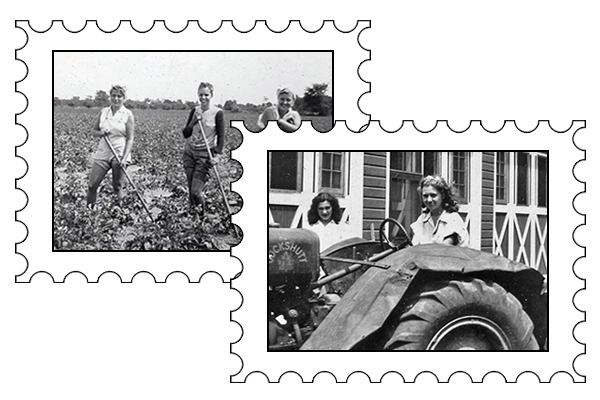 Postage stamp art project
Students design their own Farmerette stamps while learning about Canada Post. Includes instructions, template, and Google Slide presentation.
View guide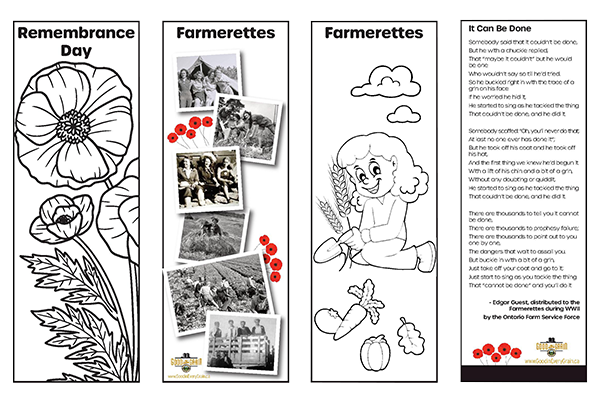 Printable bookmarks
Encourage literacy with these customizable bookmarks. Printable template.
Download template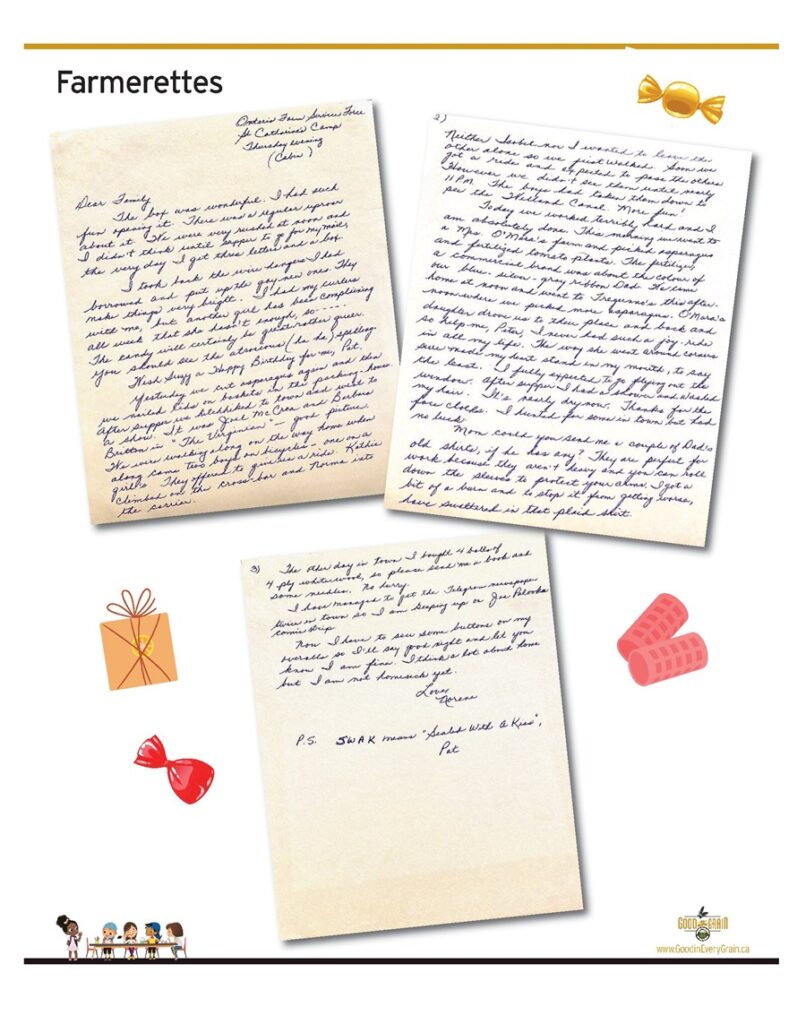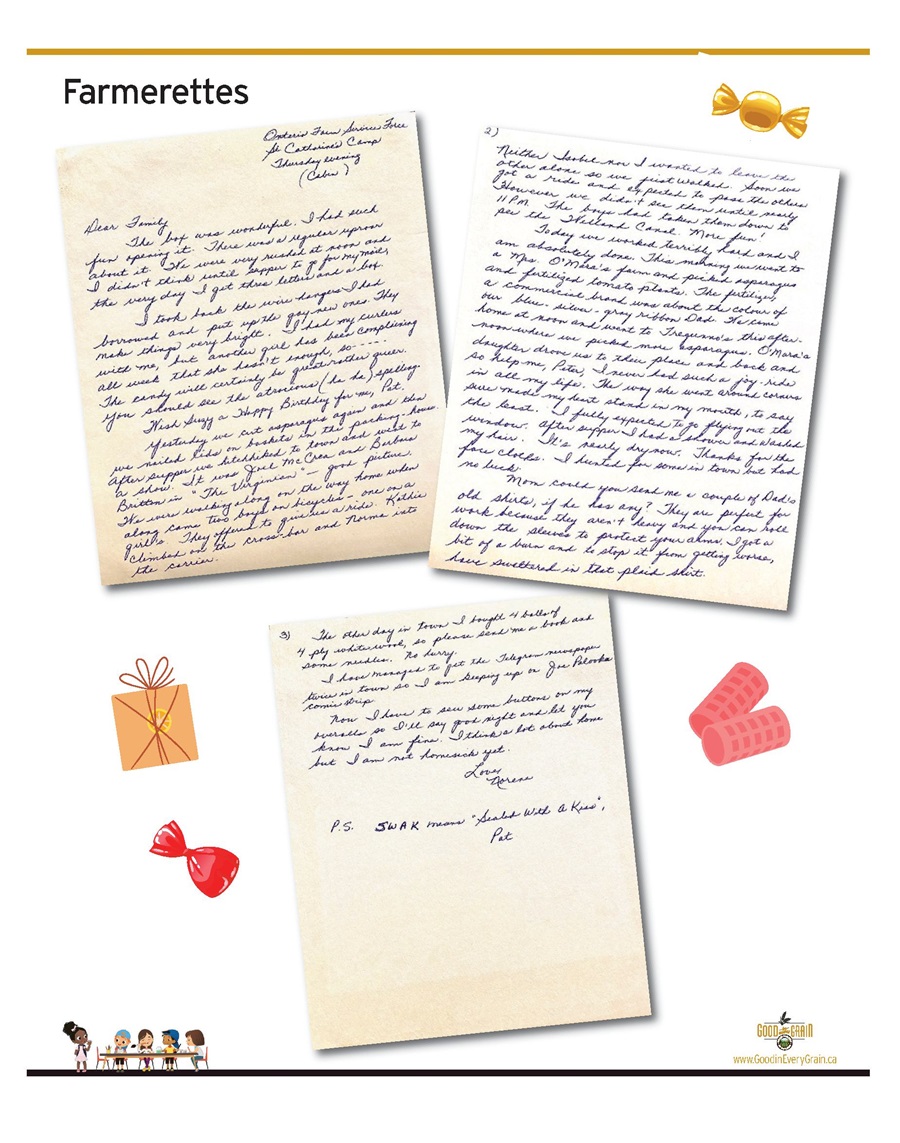 Cursive writing example
These Farmerettes letters offer first-hand accounts of the farm experience and an interesting example for students learning cursive.
View guide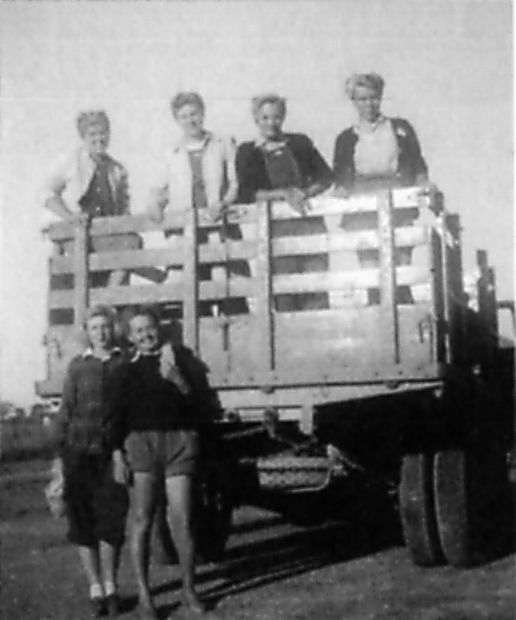 Teacher-created Google Slide deck
This Google Slide was created using our literacy activity pack for an easy-to-use online version of our activities.
AcCess Google Slides
Stay Informed! We're busy creating more resources and learning materials to help you integrate agriculture concepts into your teaching. Sign up for our Good in Every Classroom newsletter today to read the latest in agriculture education.
Subscribe Now