Do farmers work in the winter?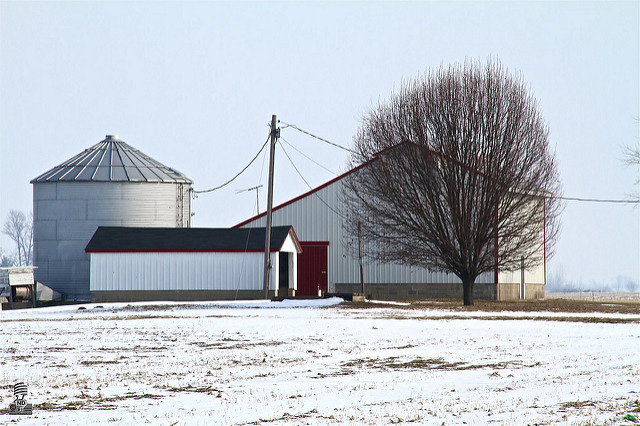 Do farmers work in the winter? How can they work when there's snow on the ground and most crops are harvested?
It's hard to imagine a grain farmer working in the winter while there is snow on the fields and the tractors are safely stored away, but they do! Most farmers spend their winters planning for the next year.
Farmers meet with the seed, chemical, and fertilizer dealers to talk about products they plan to purchase and negotiate prices. They also meet with their bankers, accountants, and tractor and equipment dealers to talk about the following year, too.
Farmers also spend a lot of time on maintenance on machinery and on the farm. Spring, summer and fall get pretty busy, so any downtime is spent on fixing and upgrading machinery and buildings. If they stored grain, they might also be watching the markets, preparing to sell and ship that grain off their farm.
In the winter, farmers will also attend meetings, conferences, and trade shows put on by commodity groups, trade organizations, and agriculture product retailers that showcase new and innovative technologies. Farmers like to say that winters are for playing catch up: catching up on meetings, catching up on work, and most importantly, catching up on time with family and friends.