Did you know? A little about sustainable farming practices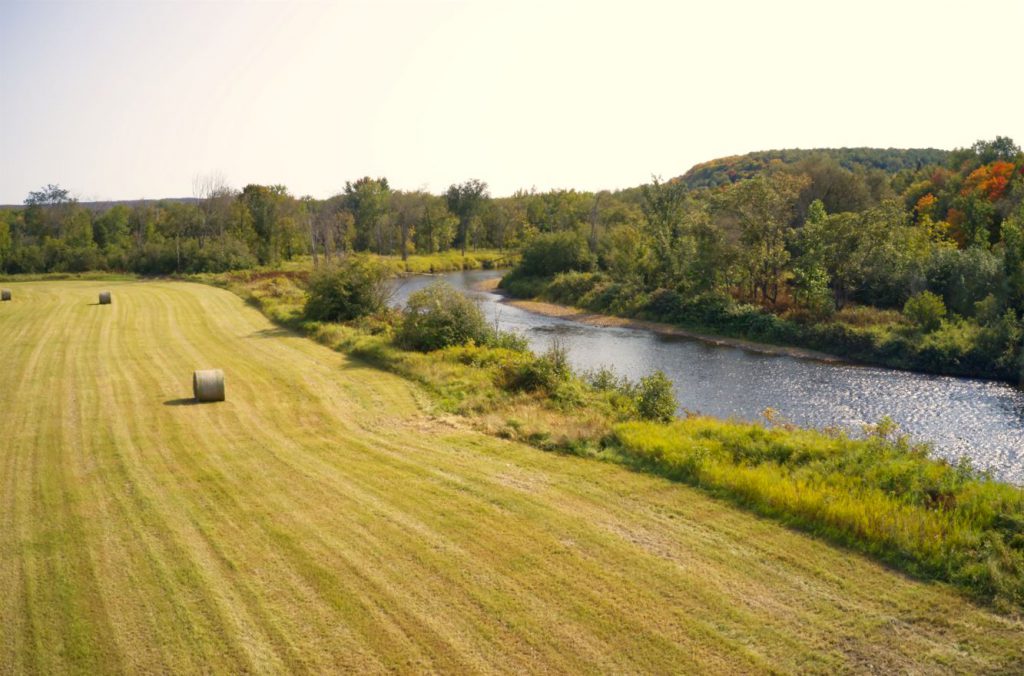 This is not your grandpa's farm! Your students may be interested to learn about how today's grain farmers are concerned about the future; their grains provide food, fuel and many products we use every day. They want to make sure the soil, water and air that go into making their crops will be sustained and even improved for the future. They are making progress through sustainable farming practices and have reduced their carbon footprint by more than 28%. Conservation tillage alone (tilling only where seeds will be planted) saves more than 170 million litres of fuel each year. That has the same effect as taking more than 122,000 cars off the road.1
The use of Ontario soil at high risk for erosion has decreased more than 33% since 1981. Soil is being protected through soil management, such as crop rotation, reduced tilling, growing cover crops, organically amending the soil, and minimizing compaction. Grain farmers in Ontario have also increased land-use efficiency by 35% for winter wheat and have increased corn yields by 39% through improved land use, which means more crop grown with a smaller environmental footprint.2
The way farmers grow grains may change but grains will continue to provide many nutrients such as fibre, B vitamins (thiamin, riboflavin, niacin and folate) and minerals (iron, magnesium and selenium). Food made with whole grains is an important part of a healthy diet and a sustainable choice.
March is Canadian Agriculture Literacy Month as well as Nutrition Month. It's a great time to talk about how farming practices developed now will help farmers in the future feed more people with less environmental impact.
Sources:
1 New Horizons – Ontario's Draft Agricultural Soil Health and Conservation Strategy (gov.on.ca)
2 Good in Every Grain – How are grain farmers protecting our environment?