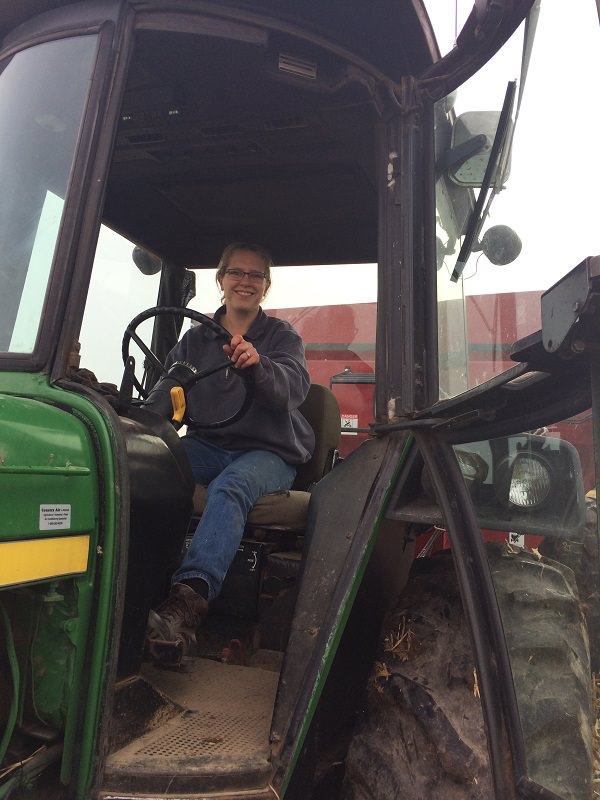 I have always known that I wanted to be involved in agriculture, having been raised on a cash crop farm outside of Elora, Ontario. Growing up, I helped on our farm with equipment maintenance and operation, crop advising and some minor decision making. Then, just as I was graduating the University of Guelph with a Bachelor of Science in Agriculture at the age of 21, I took out a loan from my dad in order to purchase seed, fertilizer, herbicide, and to rent land and equipment.
My first crop was corn–going into the planting year was a little nerve-wracking. It was a leap year (traditionally, leap years are terrible corn producing years). I had invested a significant amount of money into my crop, and it wasn't even planted yet–and no one was sure what the market prices of corn might do. In the end, my first year farming was a success, with good yields and good prices. Since then, I have planted a soybean crop, a wheat crop, and just yesterday I finished harvesting my second ever corn crop. Again, this year was touch and go with corn; in May, it was hit by a terrible frost and we were not sure what the yield would turn out to be. In the end, we were pleasantly surprised (we still wish the frost hadn't occurred, though–our bottom line would have been much better without it).
I am the grain cart driver when harvesting our crops, but this year I was fortunate enough to be able to run our combine. We don't have the newest equipment or technology by any means, but our equipment is fully paid for and we can fix and repair it ourselves when we need to. Farming is a team effort, and I am so fortunate to have a very knowledgeable team on my side–my dad, my mom and my husband are always involved, whether its planting, harvesting, hauling grain to the elevator, or even bringing dinner to the field!