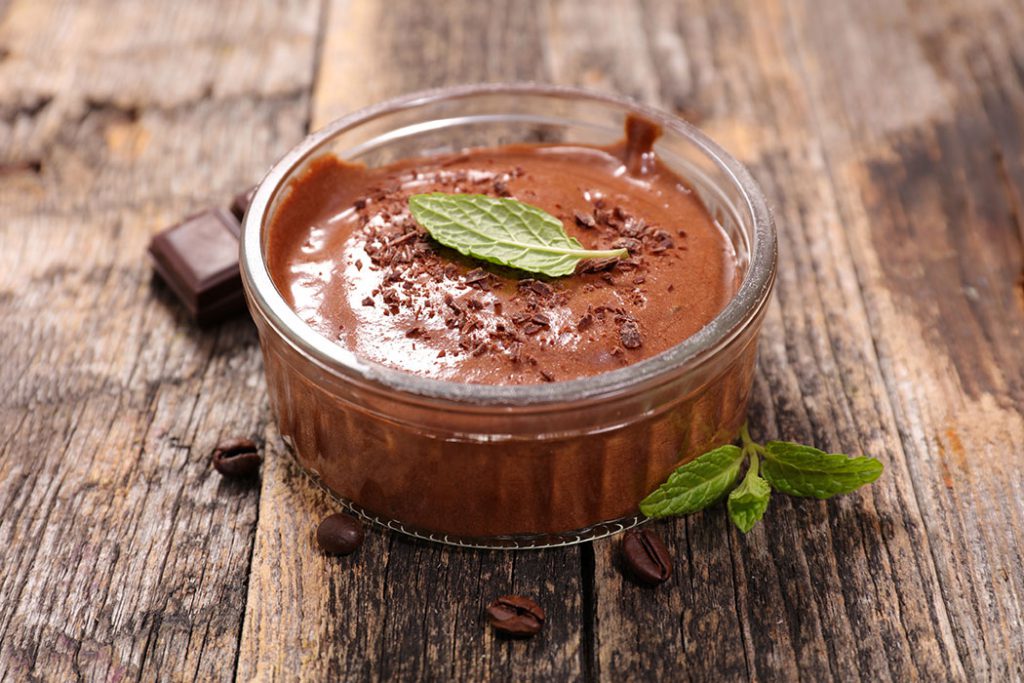 Homemade chocolate pudding is always an easy treat to make, especially using the sweet milk alternative: oat beverage! Oat beverage is a great milk alternative for baking or adding to coffees, and is high in fibre as it is made from whole grain oats. Not a fan? Use your family's favourite milk or milk alternative beverage for this recipe.
Ingredients
⅓ cocoa powder
2 tbsp cornstarch
⅓ cup granulated sugar
2 ½ cups oat beverage
½ cup semisweet chocolate chips
1 tsp vanilla extract
Pinch of salt
Directions
In a medium saucepan, whisk together the cocoa powder, cornstarch, sugar, and salt. Slowly stir in the oat beverage and stir until well combined and smooth.
Bring to a simmer over medium heat stirring often.
Once pudding thickens and begins to bubble, reduce heat to low. Continue to cook, stirring often for roughly 2 minutes. If the pudding is coating the bottom of the pan too quickly, reduce the heat.
Remove from heat and add chocolate chips and vanilla, stirring well until full melted and there are no lumps.
Spoon pudding to a container and cover with plastic wrap (to prevent a film or "skin" from forming on top. Chill in the refrigerator for 2 hours until thick.
#TrainWithGrainsTip: Make sure you keep your pudding covered and in the fridge! The plastic cover helps prevent a film from forming over the top of the pudding. Store in the fridge for up to one week to keep the thick consistency.