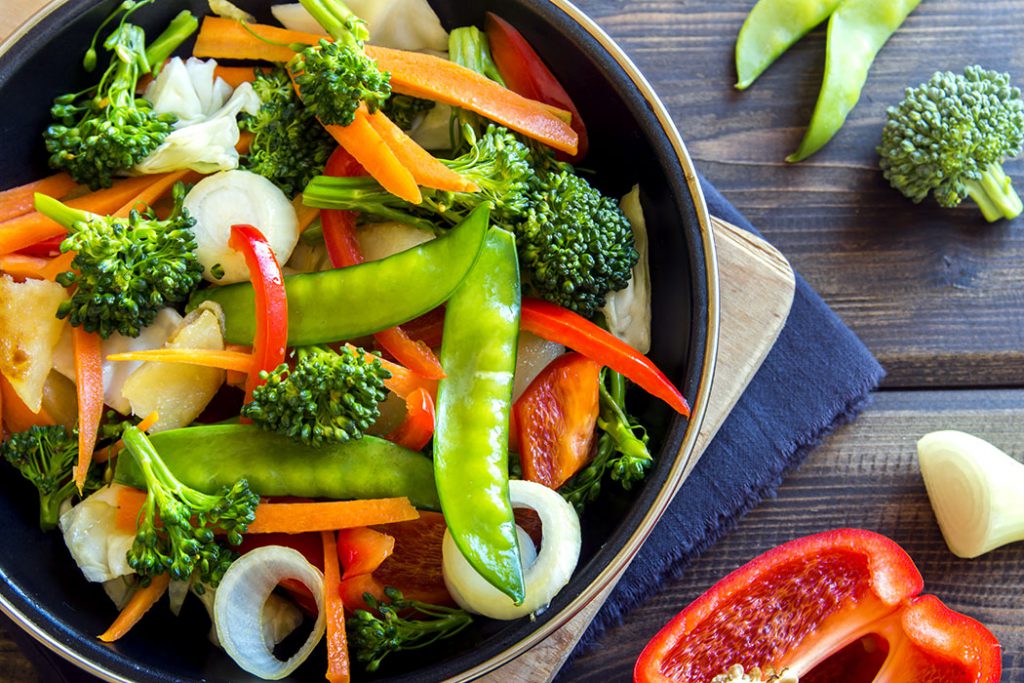 Did you know that Asian vegetables include bok choy, Napa cabbage, mustard cabbage, water or Chinese spinach and Chinese broccoli? They are a great source of Vitamins A and C, are a great source of potassium, and they're in season in Ontario this June!
This Asian Vegetable Stir Fry, inspired by Recipe Girl, uses lots of local Asian vegetables to create a healthy meal that makes for awesome leftovers!
Using cornstarch made from the goodness of Ontario corn helps the sauce to thicken to make sure this dish has maximum flavour. Looking for extra protein? Add in tofu made from soybeans or other protein favourites in your household.
Yeild: 4 servings
Prep time: 15 minutes
Cook time: 15 minutes
Ingredients
1 tbsp sesame oil
1 tbsp water
1 cup Chinese broccoli, cut into florets
1/2 large red bell pepper, sliced into strips
1 garlic clove, minced
1 tsp ginger, grated
¾ cup carrots, julienned
1 cup Napa cabbage or bok choy, shredded
3 tbsp chicken broth
3 tbsp low-sodium soy sauce
1 tbsp cornstarch
Directions
In a large wok, combine oil, water, broccoli, pepper, garlic and ginger. Cook over medium heat for 1 minute. Add carrots, mushrooms, cashews and cabbage and fry for 2 minutes.
In a small bowl, whisk together broth, soy sauce and cornstarch. Add mixture to wok and fry for 2 minutes, until thickened.
Remove from heat and enjoy! Can be served as is, over cooked barley or noodles.