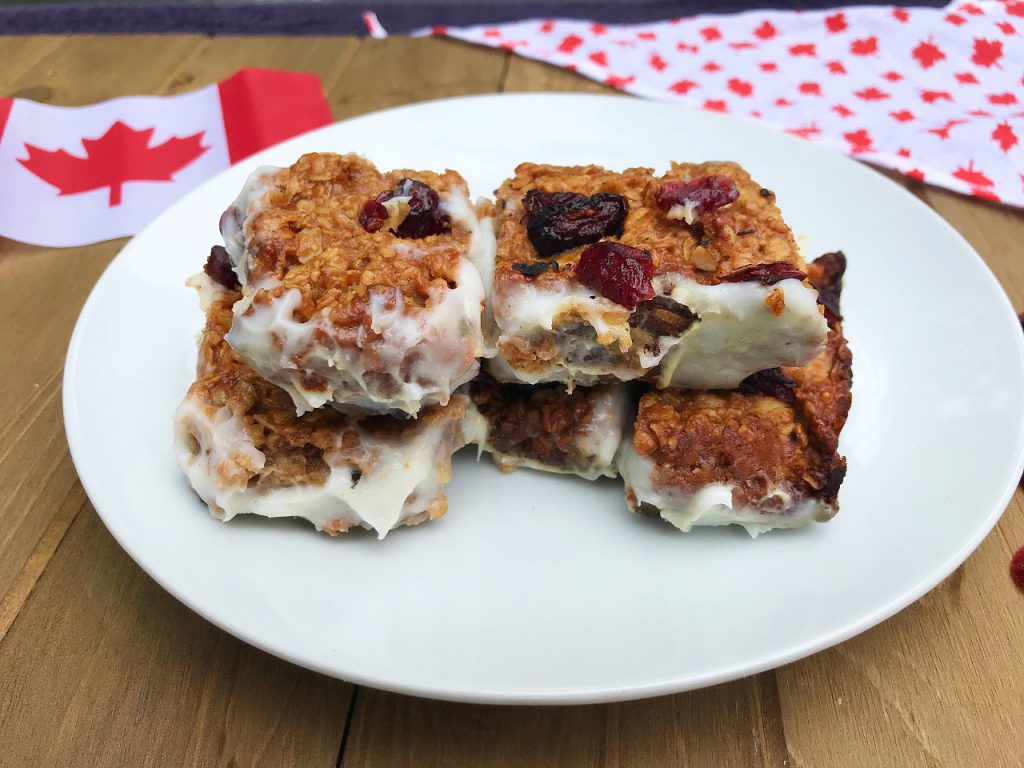 These Canadian granola bars are an easy and tasty snack for July 1! Add dried cranberries and a vanilla yogurt dip to really make this snack festive for the holiday!
Yield: 10 granola bars
Prep Time: 15 minutes
Cooking Time: 30 minutes
Ingredients
½ cup large flake rolled oats
1 ¼ cup quick cooking oats
¼ cup wheat bran
1 tsp cinnamon
½ cup soy butter
¼ cup liquid honey
¼ cup canola oil
1 tsp vanilla
1 egg slightly beaten
½ cup dried cranberries
Yogurt Dip:
1 cup vanilla yogurt
2 tsp butter
½ cup icing sugar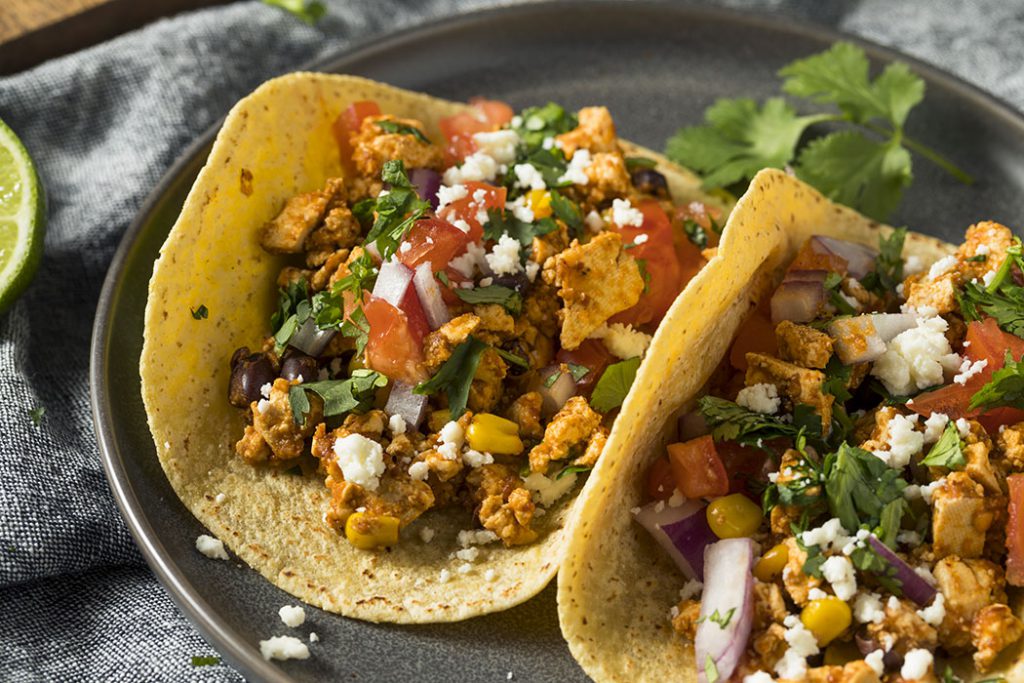 Directions
Prepare the pan: grease a 9" x 9" square baking pan OR line a 9" x 9" square baking pan with parchment paper and set aside.
Preheat the oven to 350o F.
In a large bowl, combine the soy butter/peanut butter, honey, oil, vanilla and egg. Stir until well blended.
To the soy butter mixture add the large flake rolled oats, quick-cooking oats, wheat bran and cinnamon. Stir until well combined. Stir in the dried blueberries and chopped pecans.
Press into the prepared pan and bake at 350o F for 20 minutes.
Allow squares to cool in the pan on a cooling rack. Once cooled, cut into squares or bars
While cooling, make the yogurt dip by melting the butter on stovetop. Add to a mixing bowl.
Add yogurt and sugar to melted butter- stir well until at a thick consistency.
Dip cooled underside of granola bars into yogurt mixture.
Place yogurt coated granola bars into the refrigerator for up to 1 hour.
Enjoy your Canadian Granola Bars with the family!
#TrainWithGrainsTip: Store leftover oat bars in the refrigerator.