Combine to Kitchen: Overnight oats in a jar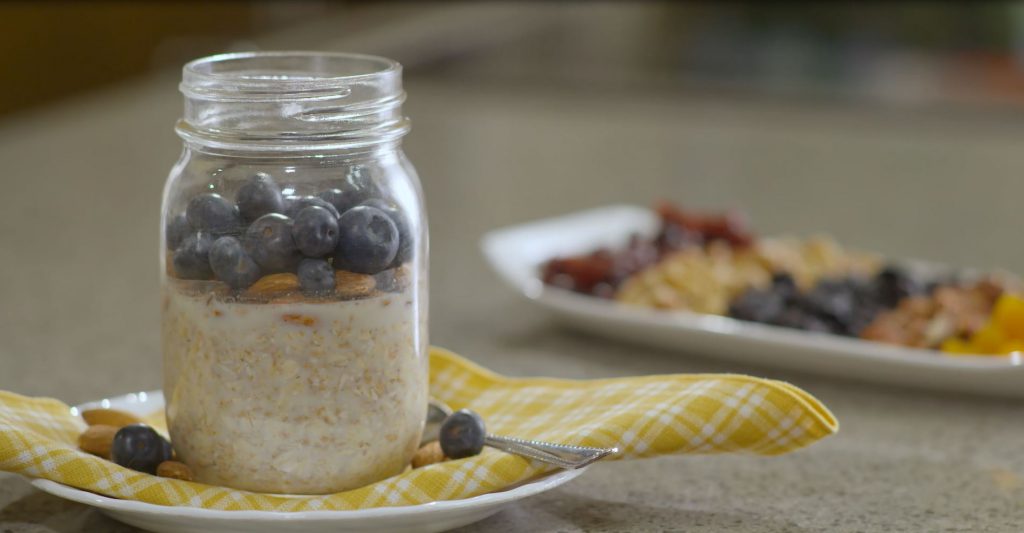 Overnight Oats in a Jar can be eaten the next morning cold right from the fridge or can be warmed-up in the microwave before adding your fruit and nut toppings.
Ingredients
¾ cup rolled oats
¾ cup soy beverage
1 tbsp wheat bran
Pinch cinnamon
Toppings
fresh fruit (raspberries, strawberries, blueberries, sliced bananas, sliced peaches) or dried fruits (dried blueberries, cherries, cranberries, raisins, apricots)
nuts (almonds, walnuts, pecans)
Directions
Combine oats and soy beverage in a 500 ml (2 cups) jar.
Sprinkle wheat bran and cinnamon on top of the mixture. Stir well. Seal the jar tightly.
Put the jar in the fridge overnight.
The next morning, sprinkle your favourite fruit and nuts into the jar on top of the oats and enjoy!