Applesauce oatmeal muffins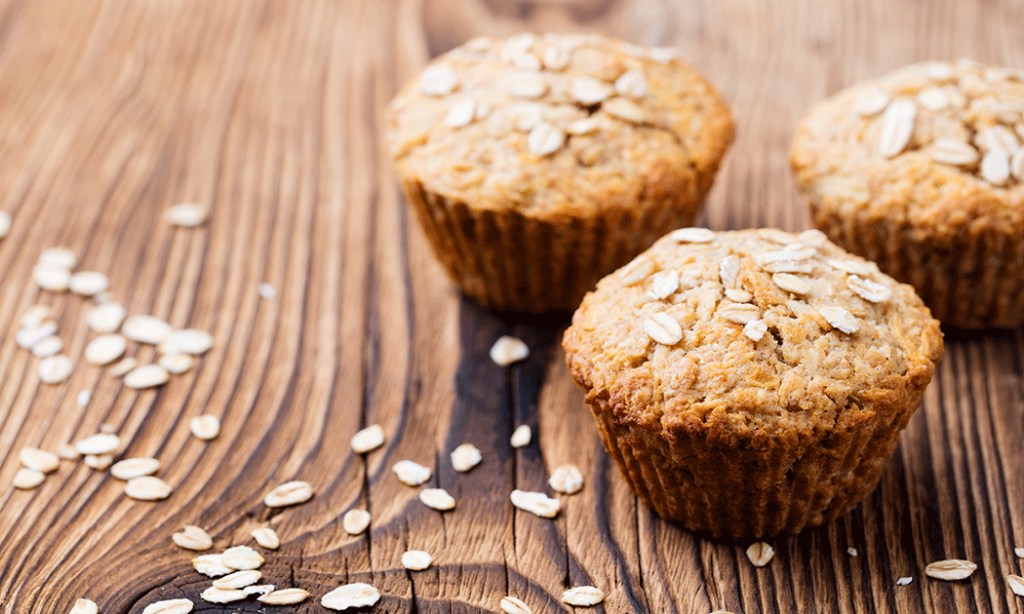 The taste of applesauce gives these nutritious muffins a sweet taste.
Ingredients
1 ¼ cups rolled oats
2 tbsp old-fashioned oats for muffin tops
1 ¼ cups unsweetened applesauce
½ cup milk
1 large egg
1 tsp vanilla extract
4 tbsp butter, melted
⅓ cup granulated sugar
1 cup whole wheat flour
1 tsp baking powder
3/4 tsp baking soda
1 tsp ground cinnamon
¼ tsp salt
Directions
Preheat oven to 375 degrees F. Line a 12-cup muffin tin with liners or grease with non-stick cooking spray. Set aside.
In a medium bowl, stir together the oats, applesauce, milk, egg, vanilla, butter and sugar.
In a large bowl, mix the flour, baking powder, baking soda, cinnamon and salt.
Pour in the applesauce mixture into dry ingredients. Stir just until combined.
Spoon the batter evenly into the muffin cups. Sprinkle old fashioned oats on top of batter in muffins tins.
Bake for 15-20 minutes.