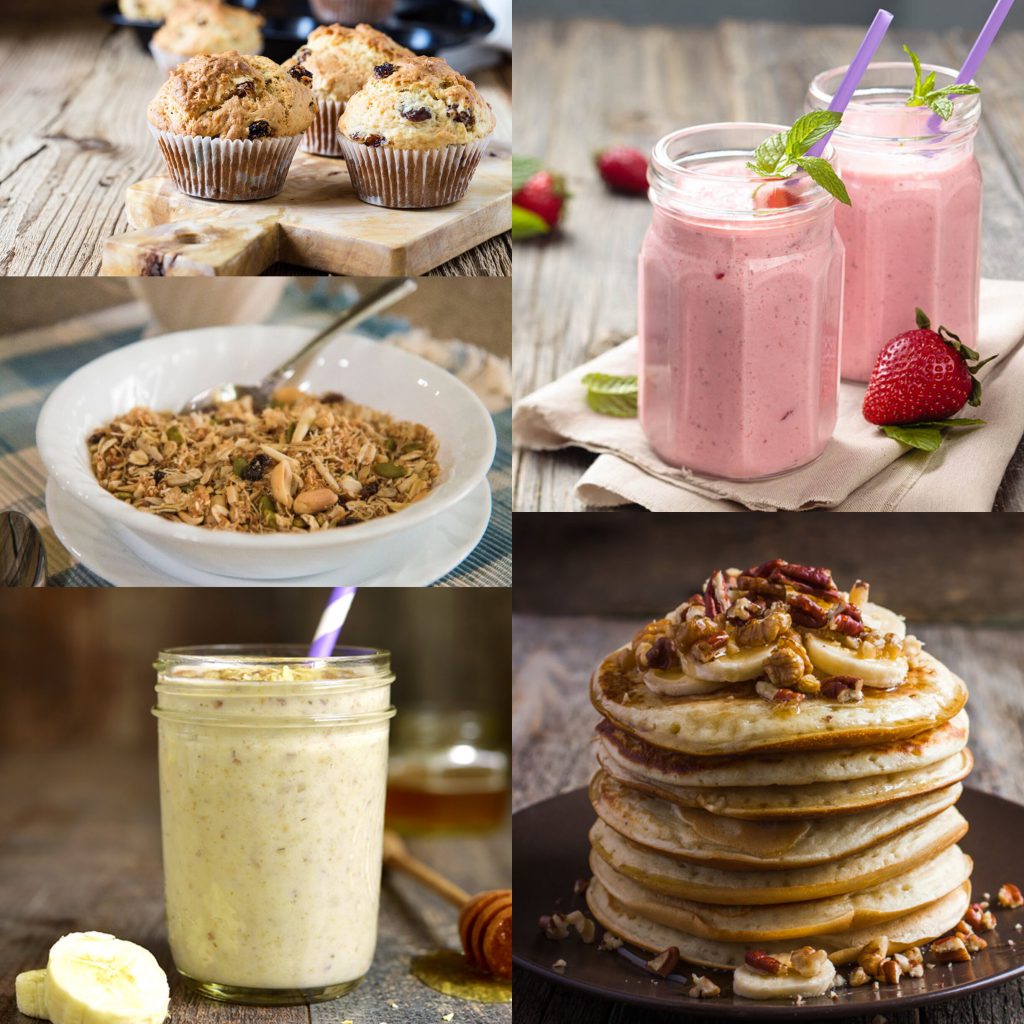 Eating breakfast has been shown to help get you the perfect start to the day and grain breakfast ideas can be made so quickly! Eating healthy, balanced breakfasts can provide you with energy to keep you going all day, improve focus and can help you feel fuller longer, thus breaking those 3 pm cravings.
Start your days off right this month with these easy to make grain breakfast ideas!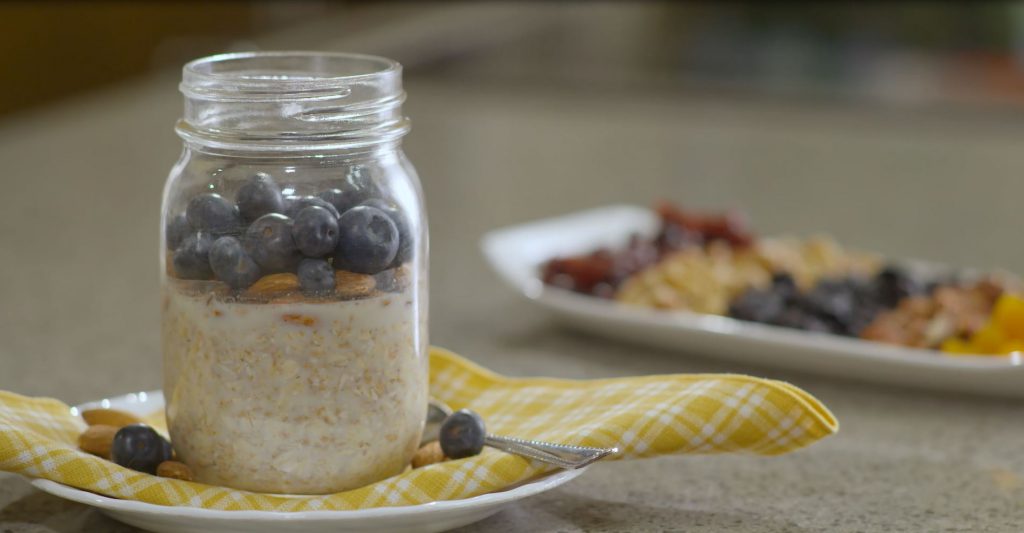 The best part of this recipe is that you can make this the night before a busy or rushed morning. Simply combine the oats and soy beverage in a jar and store in the fridge overnight. Then eat cold or warm up in the microwave on your way out the door for a great o the go breakfast. Overnight Oats in a Jar also feature whole grains oats that is full of fibre- which can help you stay full, longer.
---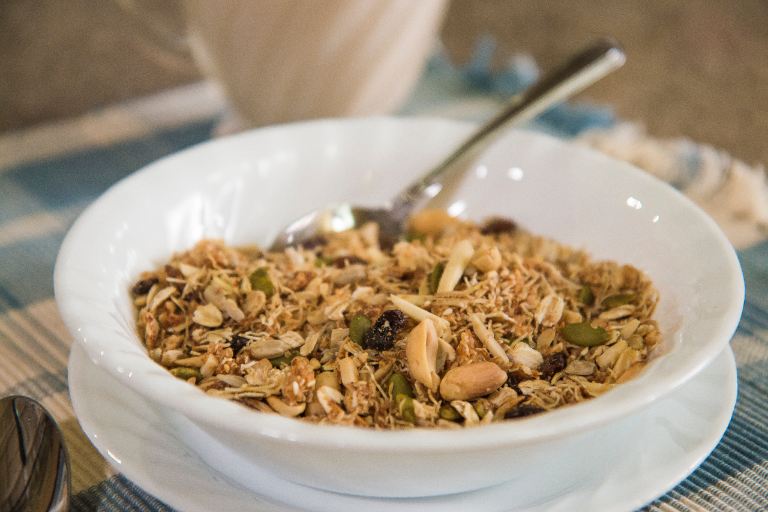 This homemade granola recipe is great to make ahead of time and store in an airtight container for a variety of breakfast ideas. Eat as is or add to a bowl of yogurt for a great and tasty breakfast. You can even add your favourite milk and eat it as a homemade cereal option! And, you get two whole grains packed full of nutrients in this great recipe: whole grain wheat and oats.
---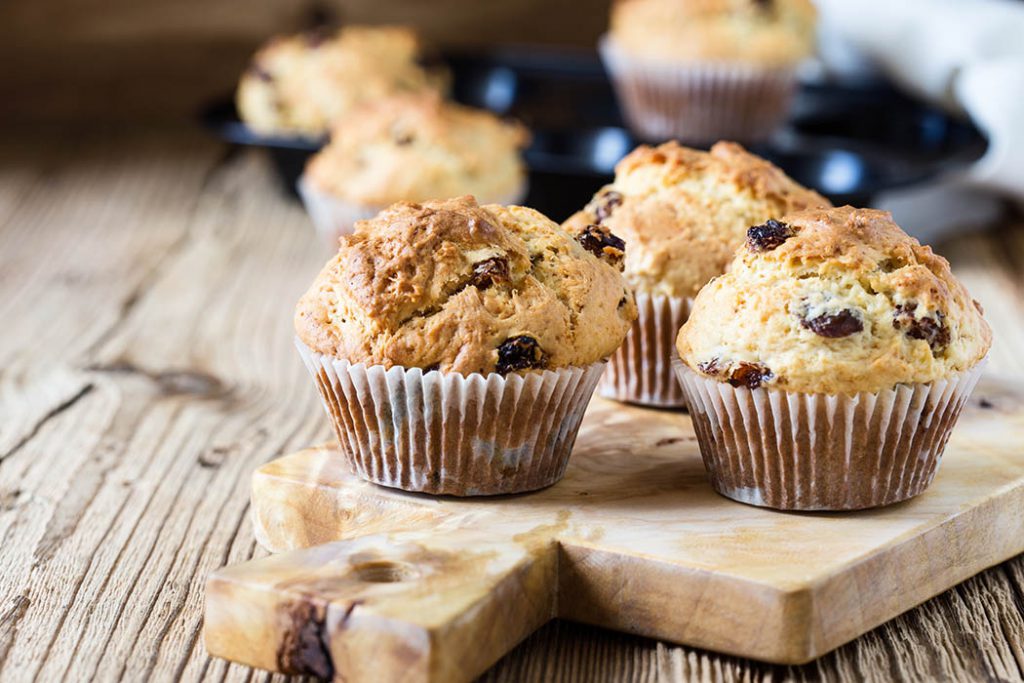 We love an easy on the go breakfast option (hello Overnight Oats!). These muffins feature the unique crunch of cornmeal with the sweet taste of raisins. Make these ahead of time, and store in an airtight container or freeze for up to one month for an easy grab and go breakfast (or snack!).
---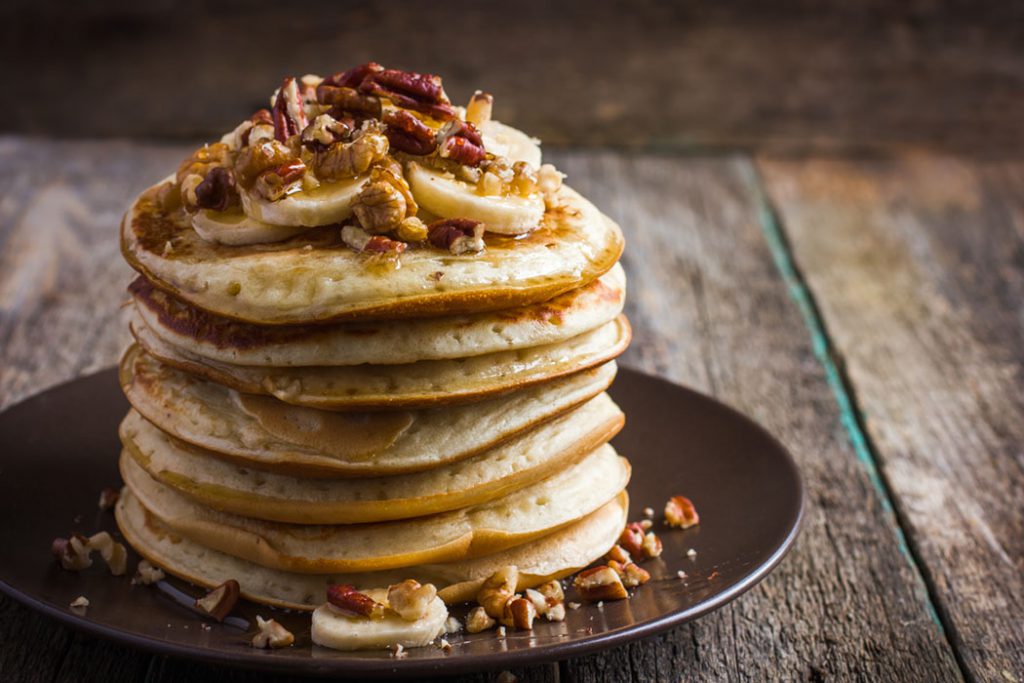 Pancakes might be the best comfort food breakfast options. These fluffy whole wheat pancakes are full of fibre thanks to the whole wheat flour and addition of wheat bran- they taste great and a great healthy breakfast option! Try this great recipe with bananas and pecans or walnuts on top or, make the pancakes and top them with your favourite syrup or nut butter.
---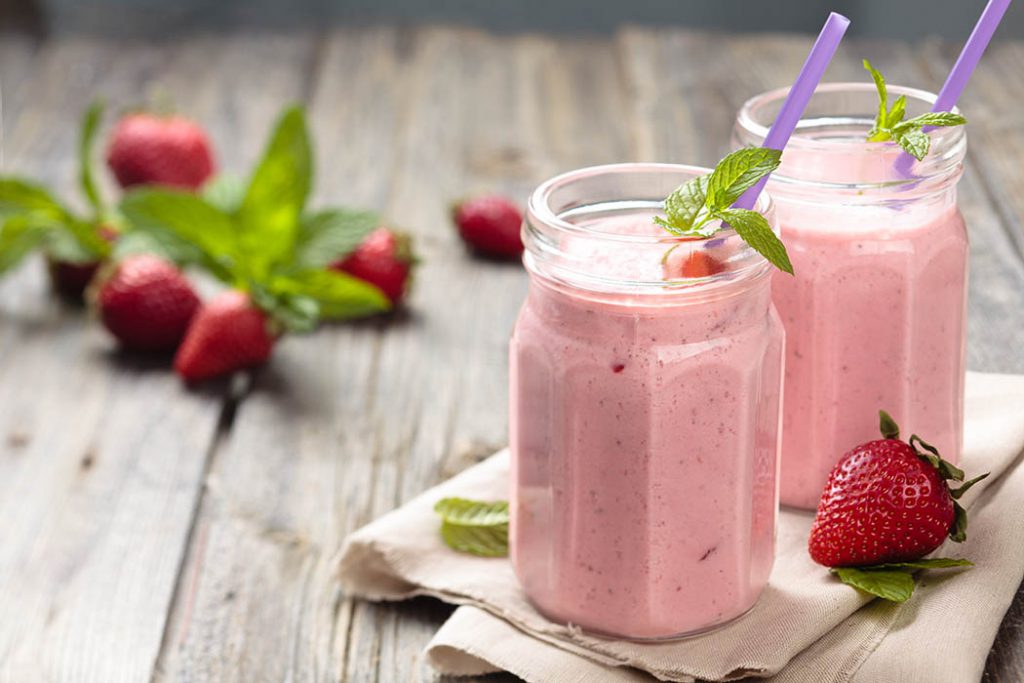 Start your day off with a refreshing and lighter breakfast option- a smoothie made from dessert tofu and soy beverage. Use fresh or frozen berries and easily blend in a blender for an easy breakfast that is very refreshing!