This fun snack can be made by even the most beginner cooks in the family! Simply combine celery stalks, soy butter and raisins to create our tasty and healthy snack.
Ingredients
5 stalks celery
½ soy butter
¼ cup raisins
Soy Hummus
In this unique version of hummus, traditional sesame seed tahini is replaced with the equally "nutty" taste of soy butter. Bonus: it's now school-safe for classrooms where nuts and seeds are restricted!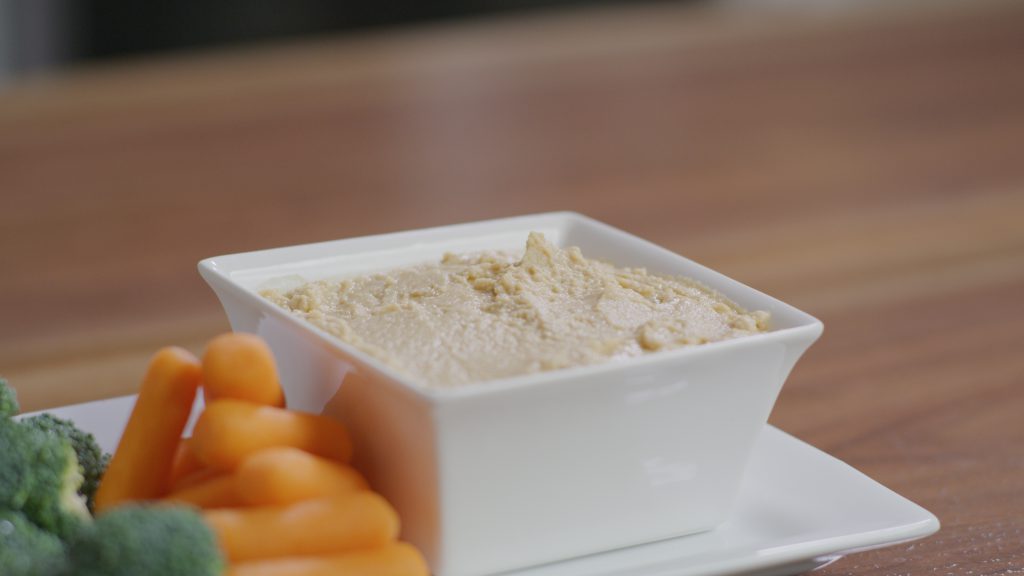 Directions
Cut celery stalks into 3 to 4-inch pieces
Spread soy butter onto cut stalks
Place raisins on top of spread soy butter
Enjoy!
Not a fan of raisins? Try using chocolate chips, dried cranberries or pretzels instead!