Combine to Kitchen – Soy hummus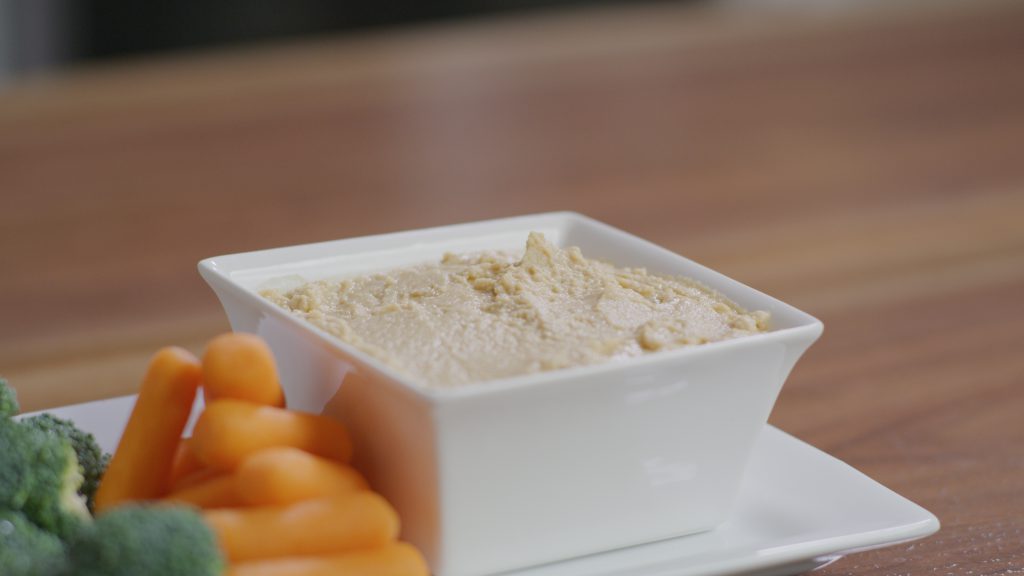 In this unique version of hummus, traditional sesame seed tahini is replaced with the equally "nutty" taste of soy butter. Bonus: it's now school-safe for classrooms where nuts and seeds are restricted!
Ingredients
19 oz can no-salt-added chickpeas, drained
¼ cup silken tofu
¼ cup fresh lemon juice
2 tbsp soy butter (such as Wowbutter)
1 tbsp extra virgin olive oil
2 tsp ground cumin
1 clove garlic, minced
¼ tsp freshly ground black pepper
Directions
In a food processor, add chickpeas, tofu, lemon juice, soy butter, oil, cumin, and garlic.
Process until smooth.
Add pepper, adjusting to taste.
Serve with raw vegetables or whole-grain crackers for dipping.
---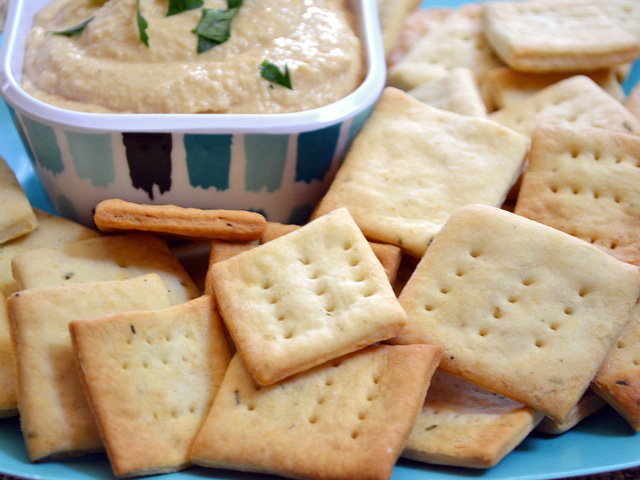 ---
Nutrition Facts (per 1/3 cup serving):
156 calories
6 g fat
20 g carbohydrate
7 g protein
150 mg sodium
4 g fibre
Watch the video here for step by step instructions!