Back-to-school meal ideas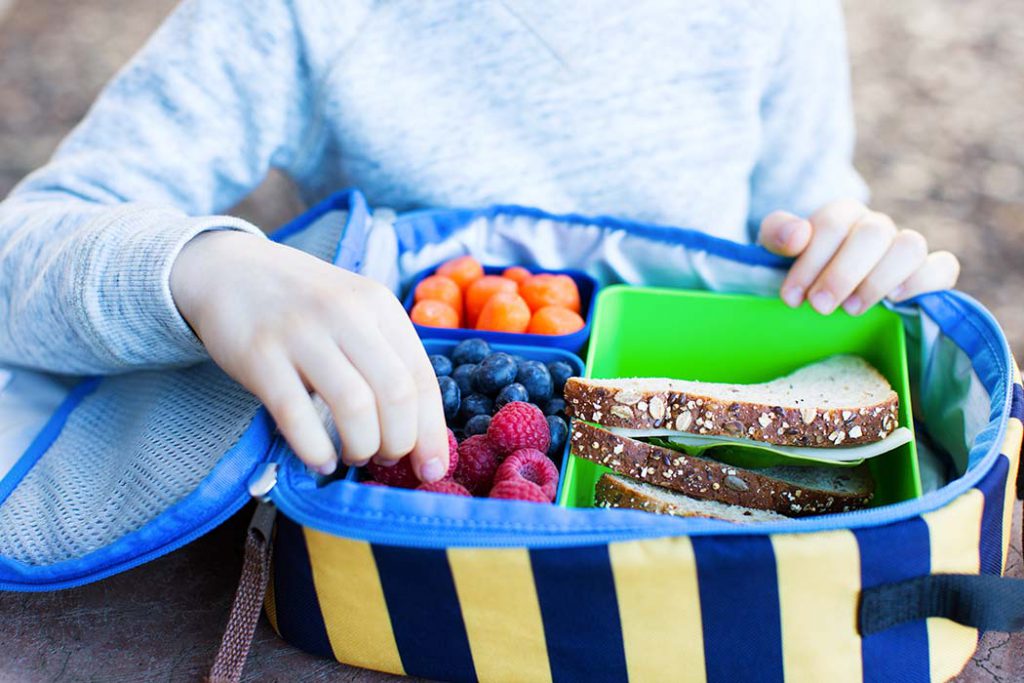 Back to school is looking very different for students, teachers and parents this fall. Here at Good in Every Grain, we want to help make things a little easier with students returning to class. We have outlined Back to School Meal Ideas to help make the first day back a little easier!
Increased cleaning, social distancing and students remaining with their cohorts will all change how our typical first day of school will look. Mealtimes and recess will also look different and planning back to school lunches can be daunting this year with so many other challenges for returning to school. Check out our meal and snack ideas below to help ease the stress of the first day of school.
Breakfast ideas
Breakfast is stressful especially when rushing out the door! But, it is still one of the most important meals of the day, so ensure you and your students are getting a good jump on the day with a healthy breakfast. Try making overnight oats the night before, or a protein-rich, berry fresh smoothie will also help keep your kids full and focused firs thing in the morning! Lastly, keep it simple with whole-wheat toast or a bagel topped with soy butter, a protein-rich alternative to peanut butter, or homemade oatmeal topped with fresh berries.
Lunch Ideas
School lunches can be tricky, because as easy as it is to prepare a sandwich, sometimes you want to change things up! Try making a wheat berry salad or a fresh Ontario grain bowl for the whole family the night before, and pack the leftovers for a tasty take on lunch. Whole wheat pizzadillas with dipping sauce are a fun way to use whole wheat pitas, or you can stuff them with Greek grilled chicken for a tasty upgrade to a sandwich.
Snack Ideas
One thing we love at Good in Every Grain is easy and tasty snacks. Try using soy butter to prep nut-free energy bites for a school safe snack that is high in protein- a key energy source to keep kids alert during the day. Furthermore use soy butter to make ants on a log or soy hummus, the perfect dipping sauce for fresh-cut veggies or pita chips. Lastly, make your own granola bars with oats and dried berries!
Don't forget!
Bring your own water bottle. Staying hydrated is very important during the day, and many schools will not allow the use of communal water fountains for drinking.
Reusable cutlery. Don't forget to pack reusable cutlery to help eat your lunch and snacks!
Back to school is stressful at the best of times for teachers, parents and students getting back int the swing of things. It's been a least five months for many of those returning to the classroom, and we hope things can be a little bit easier with some ideas and inspiration to make meals easier.