Versatile social distancing snacks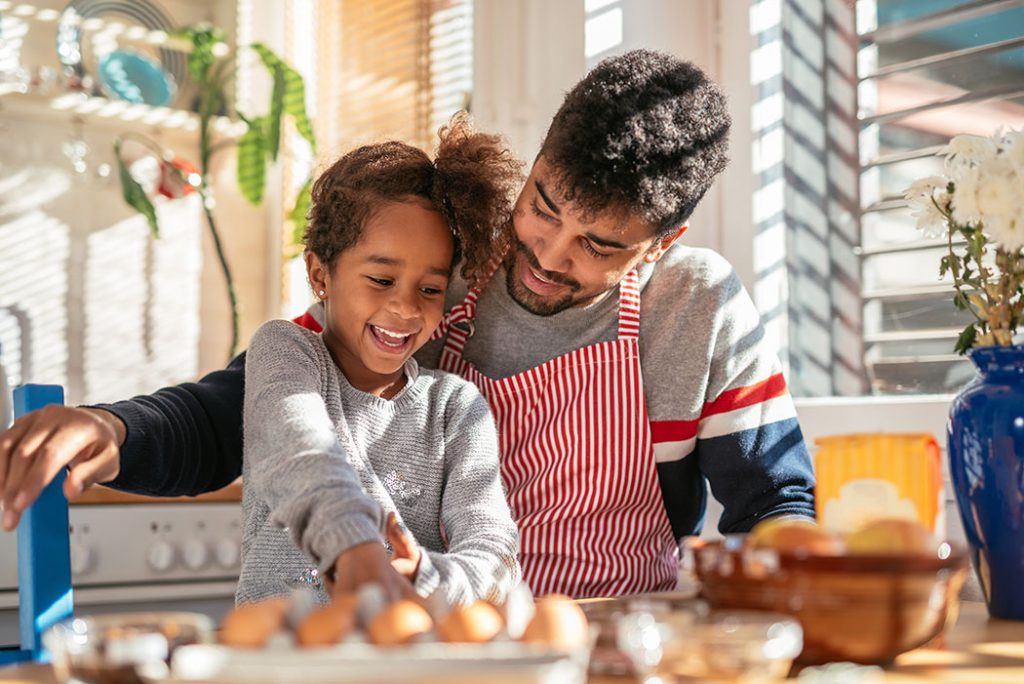 Looking for new snack ideas while we continue to practise social distancing? We love a versatile recipe especially when it features Ontario grains. Are you finding your cooking or baking habits are using more versatile recipes? Trying out recipes that can be used for multiple meal situations is a great way to experiment in the kitchen!
The following three recipes are so versatile- they can be made for healthy snacks, a great starter before your dinner, or even a light lunch!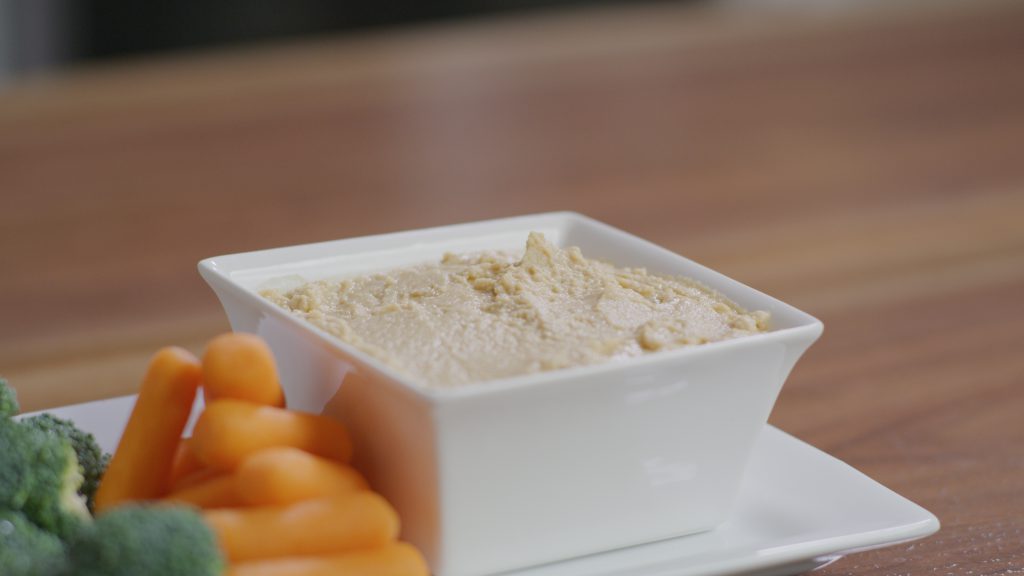 In this unique version of hummus, traditional sesame seed tahini is replaced with the equally "nutty" taste of soy butter. Serve with pita chips, wheat thins, or cut vegetables for dipping!
Ingredients
19 oz. can no-salt-added chickpeas, drained
1/4 cup silken tofu
1/4 cup fresh lemon juice
2 tbsp soy butter (such as Wowbutter)
1 tbsp extra virgin olive oil
2 tsp ground cumin
1 clove garlic, minced
1/4 tsp freshly ground black pepper
Directions
In a food processor, add chickpeas, tofu, lemon juice, soy butter, oil, cumin, and garlic.
Process until smooth.
Add pepper, adjusting to taste.
---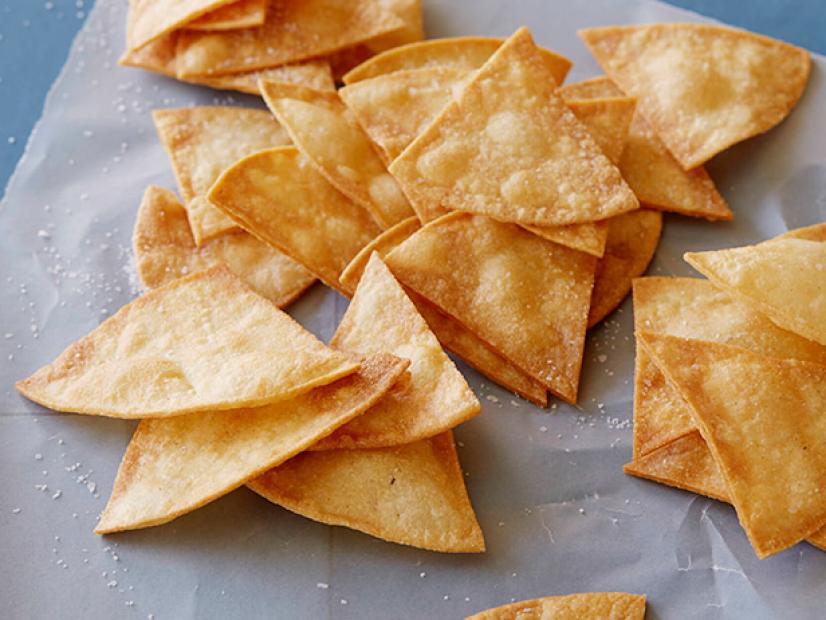 Chips are the epitome of snack time, but this recipe takes our favourite snack and adds a healthy boost. Made using a whole grain pita, snack time is getting a protein and fiber boost from whole wheat. Eat as is, or serve with your favourite dip.
Ingredients
1 whole grain pita (6 inch), cut into 2 halves
1 tsp mild-flavoured oil, such as corn or soy
1 tbsp grated Parmesan cheese
1/8 tsp garlic powder
Directions
Preheat oven to 350° F and line baking sheet with parchment paper.
Open the pita carefully so it does not tear.
Brush the inside of each half with oil. Sprinkle with Parmesan cheese and garlic.
Cut each half of pita into 8 triangles using a knife or pizza cutter.
Bake about 7 minutes, or until triangles are golden and crispy.
---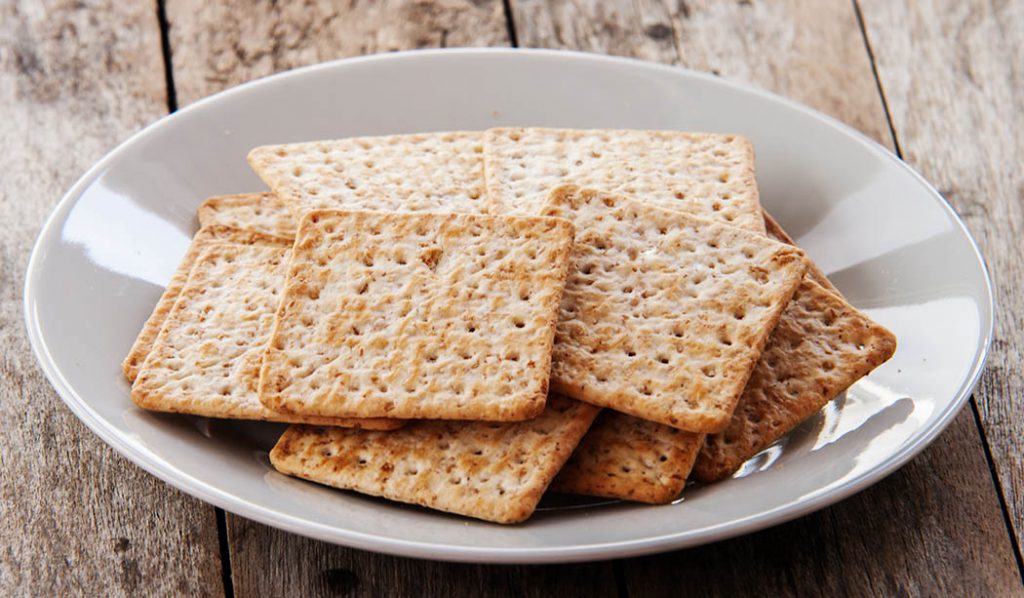 Great for dipping into our soy hummus recipe but using this recipe, you can also make your own local Ontario plate by serving Ontario wheat thins with Ontario cheese and sliced meat!
Ingredients
5 cups of Ontario whole wheat flour
1 1/2 cups of water
1/2 cup of butter
2 teaspoons of baking powder
1/2 teaspoon of salt
1 teaspoon of flavouring (optional – paprika, garlic powder, black pepper, or rosemary)
additional salt for topping (optional)
Directions
Combine dry ingredients.
Cut butter into small pieces and mix in with your fingers until dough has a smooth texture.
Roll thin and cut into small squares.
Prick each cracker with a fork and sprinkle salt if desired.
Bake at 350° F for 5 – 8 minutes or until brown and crisp.
---
Check out our other Social Distancing Snack ideas!
---