Seasonal produce in grain-based cooking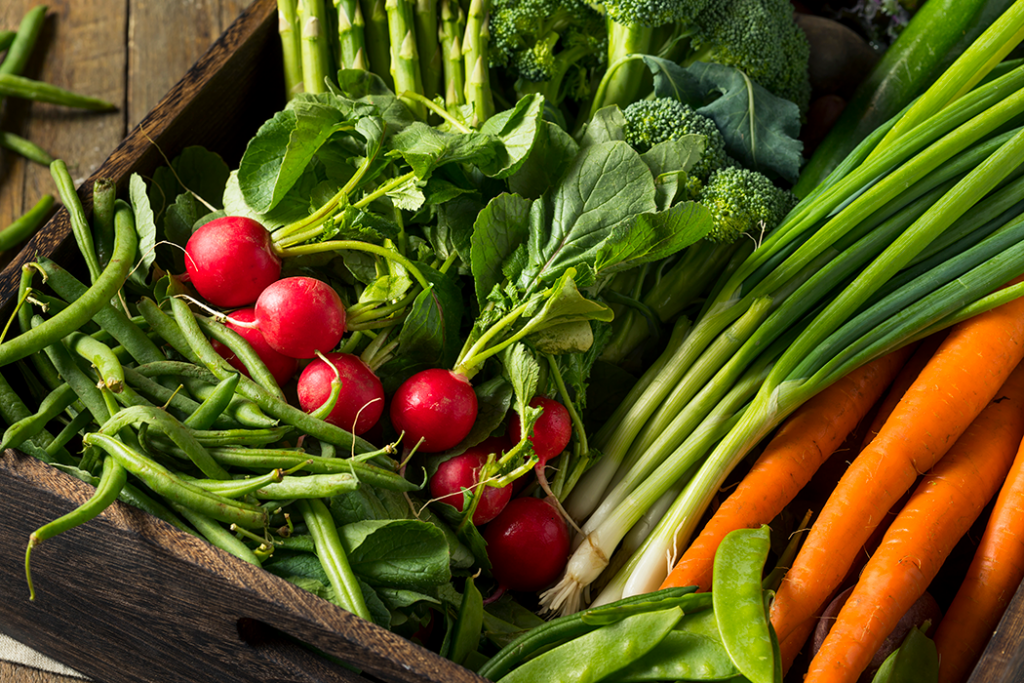 In Ontario, we are very fortunate that we have access to fresh food year round. In the spring, summer and fall, many local produces become "in season" or available for us to use in our baking and cooking needs! Read more below on 4 tips on how to incorporate seasonal fruits and vegetables in your meals:
Find what's in season
Foodland Ontario has one the best guides on helping Ontarian's source local produce from fields and greenhouses, by showcasing this in their handy Availability Guide. In fact, in May we can expect to see local rhubarb, strawberries, asparagus, carrots, cucumber, lettuce, mushrooms, onion, peppers, potatoes, radishes, rutabaga, snow pea shoots, spinach, sprouts, sweet potatoes and tomatoes in season! Sobeys and Farm Fresh Ontario also have great local produce guides! Use these helpful guides to determine what is in season, and source local produce for your next baking or cooking adventure.
This month, you could try Strawberry rhubarb crumble pie using Ontario rhubarb and strawberries for a delicious dessert mad using Ontario grains and produce!
Get creative!
By exploring what fruits and vegetables are in season, you might get want to experiment more in the kitchen with new flavours and concoctions. Knowing carrots are in season this month, it's easy to just eat them as snack or side dish for dinner, but what about a tasty Thai inspired appetizer?? Foodland Ontario's Thai Carrot and Chicken Balls or Produce Made Simple's Ontario Apple Carrot Muffins sound like great recipes to try this month.
Properly store fresh produce for quality
Now that you've sourced some great produce, and determine what new recipes you want to try, one key thing to remember is storing your produce properly. Did you know, asparagus should be stored in the fridge, with the stalks moist and wrapped in damp paper towel or stored upright in cold water? The Dietitians of Canada has great resources that will helping to ensure your fruit and vegetables are stored properly.
Easily add produce to your grain-based recipes
Fresh produce can easily be added to your grain-based recipes. Try adding fresh berries to your oatmeal or waffles for breakfast. You can also source seasonal vegetables to throw in a crockpot with an Ontario corn fed roast, or make a barley bowl with fresh tomatoes, cucumbers, peppers, and spinach!