Ontario corn fed beef roast with a Collingwood Whisky marinade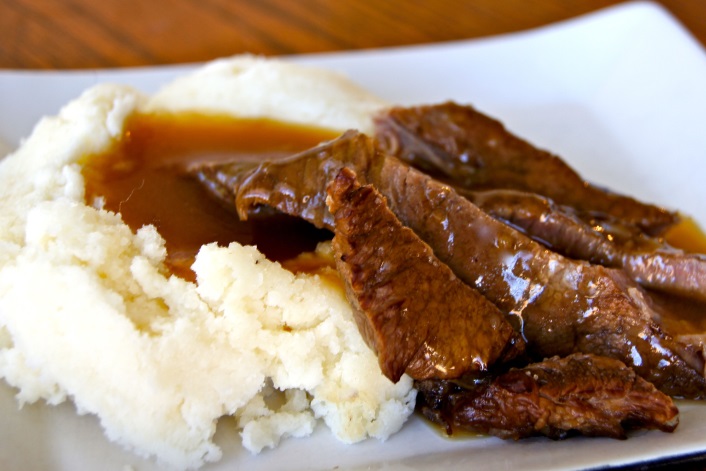 Choose your favourite cut of Ontario Corn Fed Beef and follow the directions below.
Take your Ontario Corn Fed Beef Roast and marinate it with the recipe below for 24 hours; while marinating cover and refrigerate. Remember to discard any unused marinade that the raw meat came in contact with.
Place roast, fat side up, on rack in roasting pan
Insert meat thermometer into centre of roast avoiding fat or bone.
Cook, uncovered, in 325ºF (160ºC) oven to desired doneness.
Transfer roast to cutting board; tent with foil for 10-15 min to allow temperature to rise
Slice and serve with your choice of Ontario vegetables and produce
Collingwood Whisky Marinade:
1/4 cup Collingwood whisky
1/4 cup packed brown sugar
1/3 Maple Syrup
1 teaspoon salt
1/4 cup soy sauce
1 dash Worcestershire sauce
1/4 cup Dijon mustard
ground black pepper to taste
1/4 cup finely chopped green onion
Stir together the whisky, maple syrup, soy sauce, Dijon mustard, green onion, brown sugar, salt, Worcestershire sauce, and pepper. Store any unused portions in the refrigerator, covered, for up to one week.