Ontario corn fed beef roast with a Collingwood whisky marinade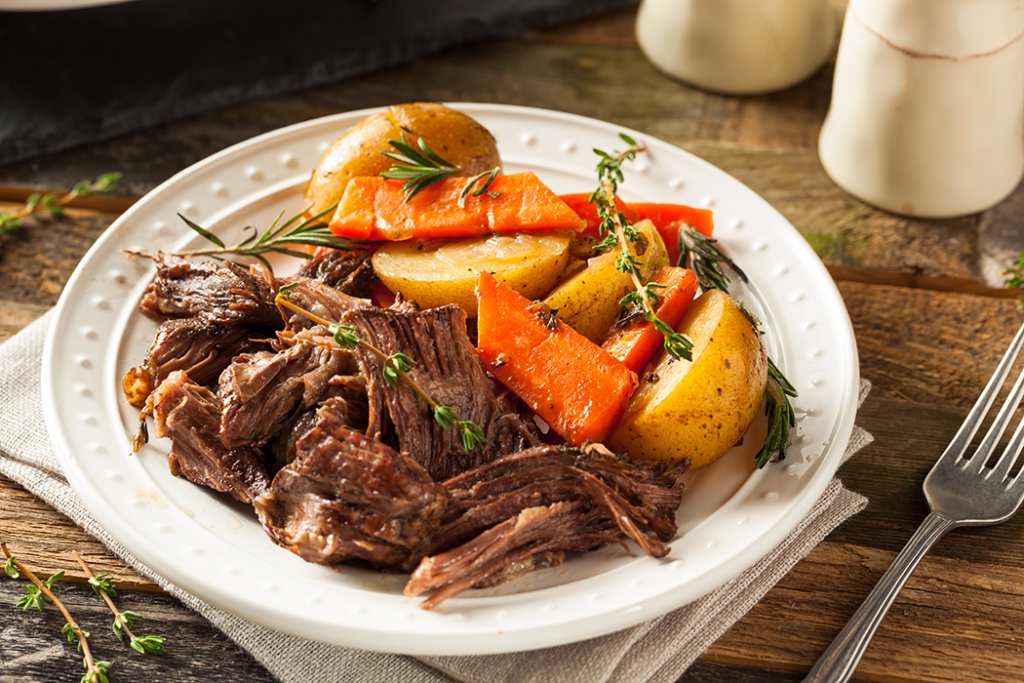 Choose your favourite cut of Ontario corn fed beef and follow the directions below.
Yield: 1 roast
Prep time: 20 minutes
Cook time: 2-3 hours
Ingredients:
1 Ontario Corn-Fed beef roast
¼ cup Collingwood whisky
¼ cup packed brown sugar
⅓ Maple Syrup
1 tsp salt
¼ cup soy sauce
1 dash Worcestershire sauce
¼ cup Dijon mustard
ground black pepper to taste
¼ cup finely chopped green onion
Did you know, grain corn is used to make whisky? In Canada, most Canadian ryes or whisky contain grain corn as a main ingredient. Some whisky blends are as high as 95% Canadian corn with a blend of rye grain, barley or even wheat grains to achieve the other distinct Canadian whisky flavour. Quite simply, corn produces more alcohol than the other grains do. And by adding even a small amount of rye-grain whisky, distillers can still maintain that traditional and distinct Canadian whisky flavour, by sourcing a local grain that is also higher in alcohol content.
Learn more about Canadian Whisky here
Directions:
Stir together the whisky, maple syrup, soy sauce, Dijon mustard, green onion, brown sugar, salt, Worcestershire sauce, and pepper. Store any unused portions in the refrigerator, covered, for up to one week.
Place your beef roast sealable bag (such as a Ziploc bag) and pour in the marinade. Place in refrigerator and let sit for 12 to 24 hours.
Place roast, fat side up, on rack in a shallow roasting pan. Insert meat thermometer into center of roast avoiding fat or bone. Cook, uncovered, in 325°F (160°C) oven to desired doneness. Click here and follow this guide to find the right cooking time for your roast's weight.
Transfer roast to cutting board; tent with foil for 10-15 min to allow temperature to rise.
Slice and serve with local roasted vegetables like carrots and potatoes!