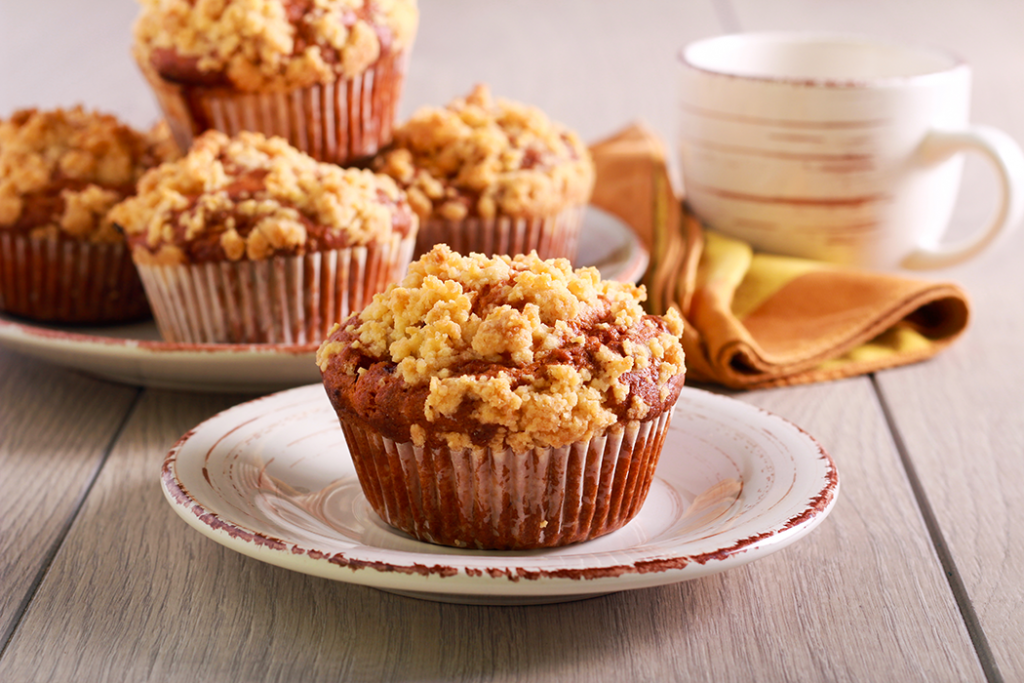 It's September and that means two things; it's time to go back to school and Ontario pears are in season! Luckily, Pear Oatmeal Muffins are the perfect start to any day or make a great snack to pack in lunches. These muffins are made with local Ontario pears and contain the goodness of Ontario oats to help fuel your day.
Yield: 12 muffins
Prep time: 15 minutes
Cook time: 12 minutes
Ingredients
Muffins
1 cup old fashioned oats
1 cup milk
1 cup all-purpose flour
½ teaspoon salt
1 tsp baking powder
½ tsp baking soda
1 tsp ground cinnamon
½ cup brown sugar
1 egg beaten
¼ cup vegetable oil
1 tsp vanilla extract
1 ½ cup fresh diced Ontario pears (about 1 ½ medium pears)
Oatmeal Topping
2 tbsp brown sugar
2 tbsp melted butter
¼ tsp ground cinnamon
2 tbsp old fashioned oats
Directions
Preheat oven to 400°F. Lightly spray or grease a muffin tin with vegetable oil. Set aside.
In a large bowl, combine oats and milk. Set aside and let rest for 15 minutes.
In a medium bowl, whisk together flour, baking soda, baking powder, salt, and cinnamon.
Stir the oil, egg, brown sugar and vanilla into the soaked oat mixture. Add dry ingredients. Then, stir just until combined. Fold pears into batter.
Spoon batter evenly into the prepared muffin tin.
Next up, the topping: stir the butter and sugar until the brown sugar dissolves. Add cinnamon and oats and stir until combined. Top muffin batter evenly with the mixture.
Bake 12 minutes. Remove from the oven. Let the muffins cool in the pan 5 minutes. Transfer to a cooling rack.
This recipe is inspired by the "healthy-ish pear oatmeal muffins" recipe by MarisaMoore.com.