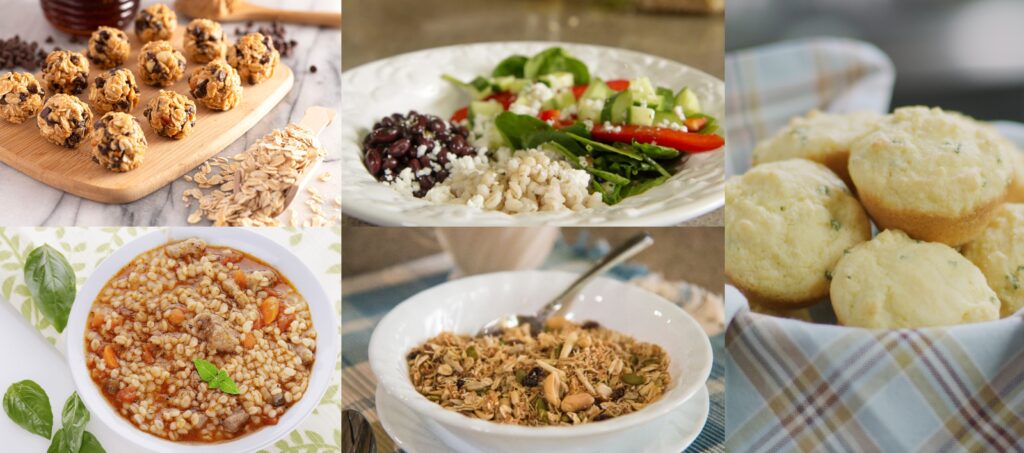 Earlier this month we showcased how grain products can be affordable ingredients to keep on hand in your kitchen or pantry. Using those same grain products we have outlined 6 simple grain recipes that can be made using minimal and inexpensive ingredients.
---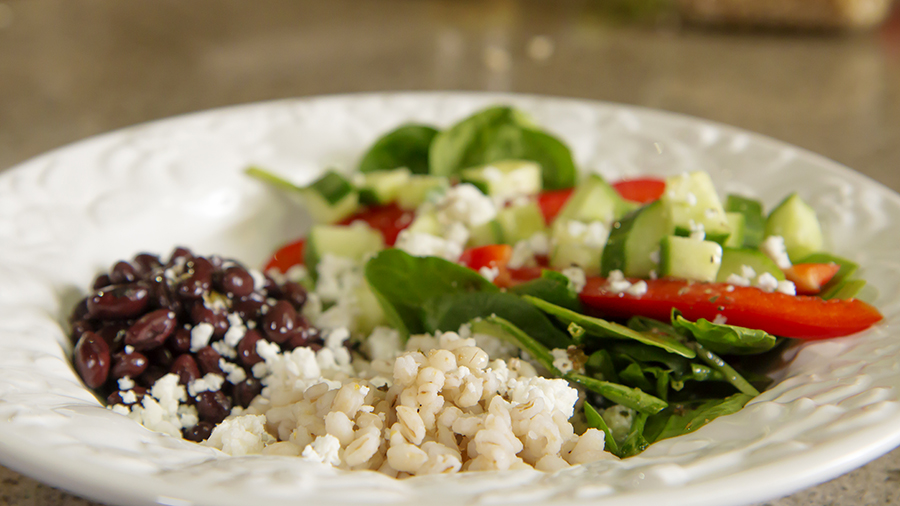 This recipe calls for barley instead of rice as the base for a grain bowl. Many of these ingredients can be customize dot what your family prefers to eat- or what you have existing in your fridge, freezer or pantry. Frozen vegetables when thawed along with a protein source pairs great with barley for an easy and simple meal idea.
---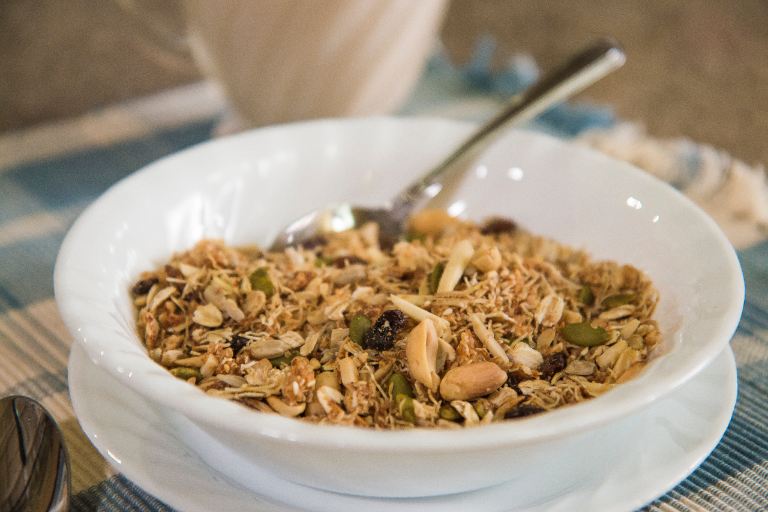 Oats are so versatile and easy to make in a variety of recipes. Our favourite is making whole grain granola that uses oats, crumbled wheat cereal and wheat bran for a highly nutritious breakfast. This recipe calls for a lot of nuts and seeds, so swap out for what you have already existing in your pantry. Simple toast the grains, and service with milk for a homemade cereal, over yogurt for a delicious parfait or top with berries for a sweet start to your day.
---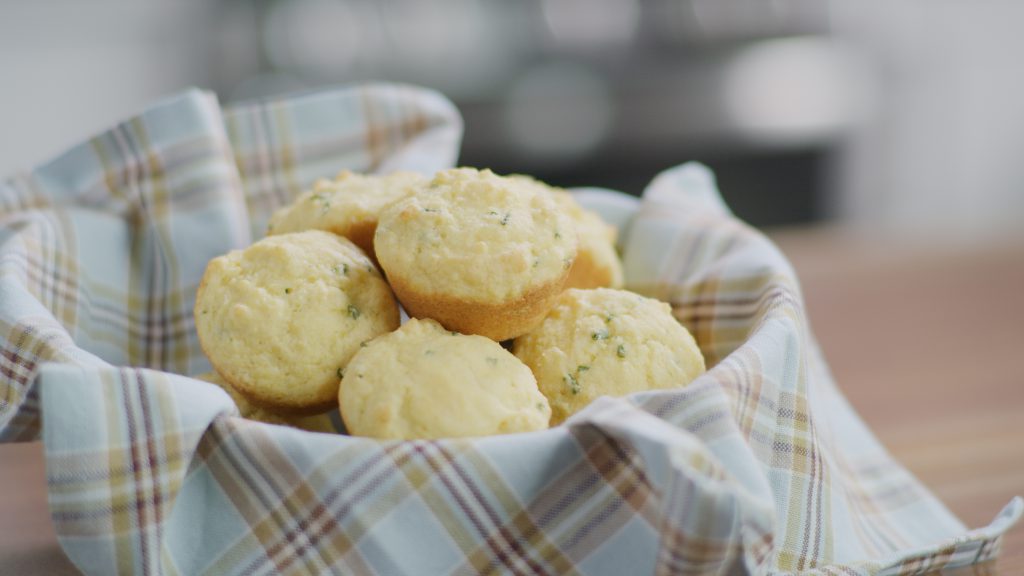 Cornmeal is an inexpensive ingredient that can be used to make cornbread, polenta or a crust for casserole style dishes. Try making cornbread muffins that have a savoury taste with chives added for a delicious dish that can be served in a variety of ways – serve with chili for a great dinner, take to work or school as a snack or pack with soup for a really inexpensive meal!
---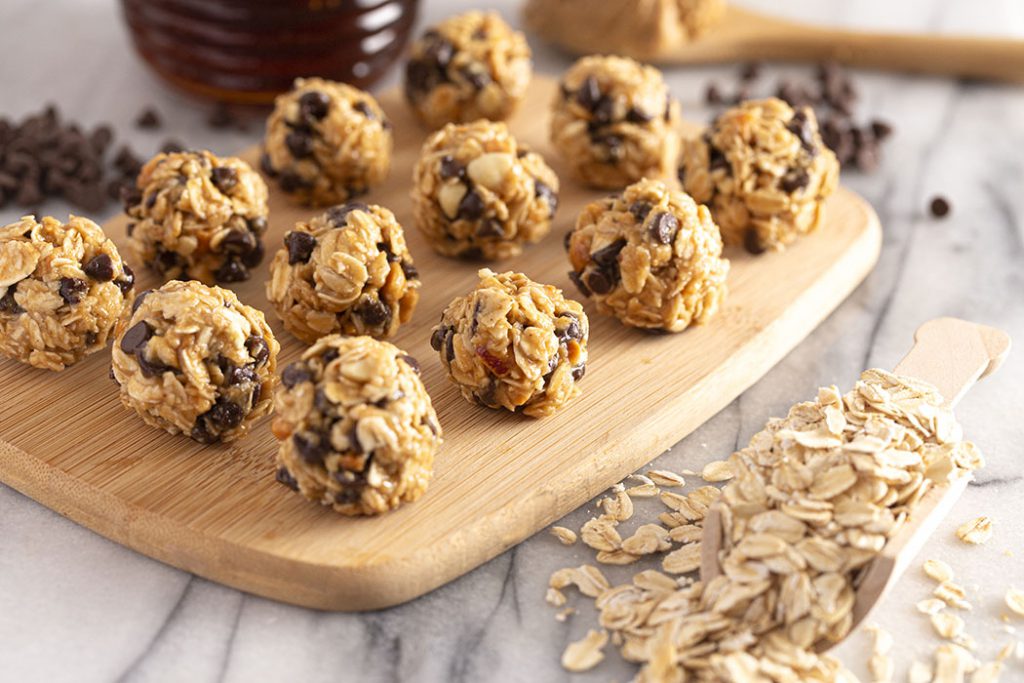 Fuel with this high protein soy butter based balls! Soy butter is a nut free spread that stores easily in the pantry and can be taken to school as a nut free spread. Combine with oats and any dried seeds or nuts you have on hand a delicious snack that packs easily wherever your heading!
---
Soups can very simple and easy to make. This one pot meal is loaded with veggies to making it extra nourishing and comforting. Make for tonight and freeze leftovers for future meals.