Combine to Kitchen – Cornbread muffins with chives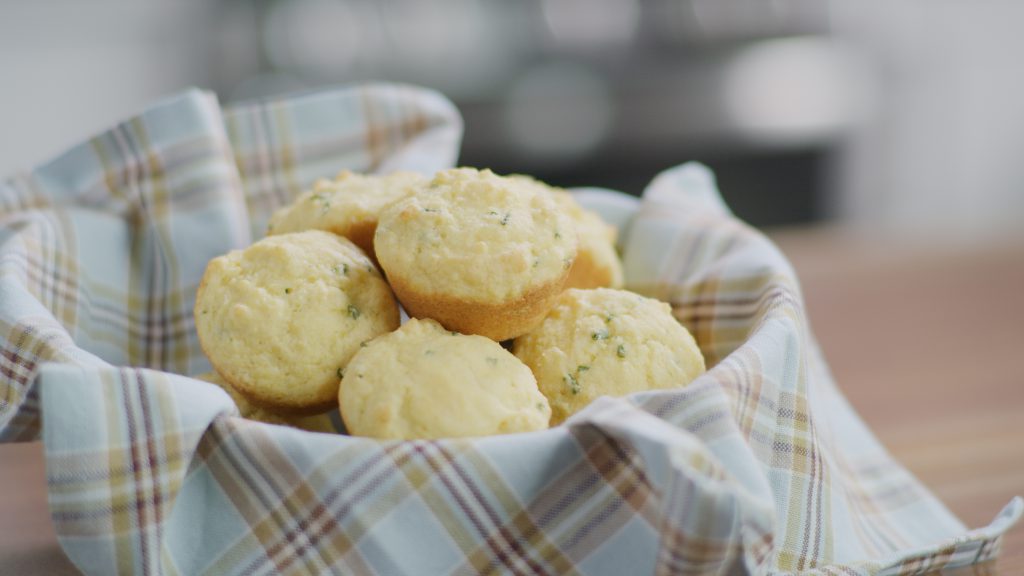 Enjoy these savoury muffins with soups, stews, salads or chili!
Yield: 10 muffins
Prep time: 5 minutes
Cook time: 15 minutes
Ingredients
1 cup cornmeal
1 cup all-purpose flour
1 tbsp baking powder
⅛ tsp cayenne pepper
3 tbsp sugar
1 egg, beaten
1 cup buttermilk
3 tbsp oil
2 tbsp minced chives
Directions
Preheat oven to 400 degrees F.
In a bowl, combine the cornmeal, flour, baking powder, cayenne pepper and sugar. Stir in the minced chives.
In a separate bowl, stir together the egg, buttermilk and oil.
Add the egg mixture to the dry ingredients. Stir until combined.
Pour into muffin tins. Bake for 15 minutes or until done. Cool on a rack. Store muffins in an air-tight container.
Nutritional Analysis (per muffin):
182 kcal
4 g of protein
28 g of carbohydrate
1 g of fiber
5.6 gram of total fat
168 mg of sodium