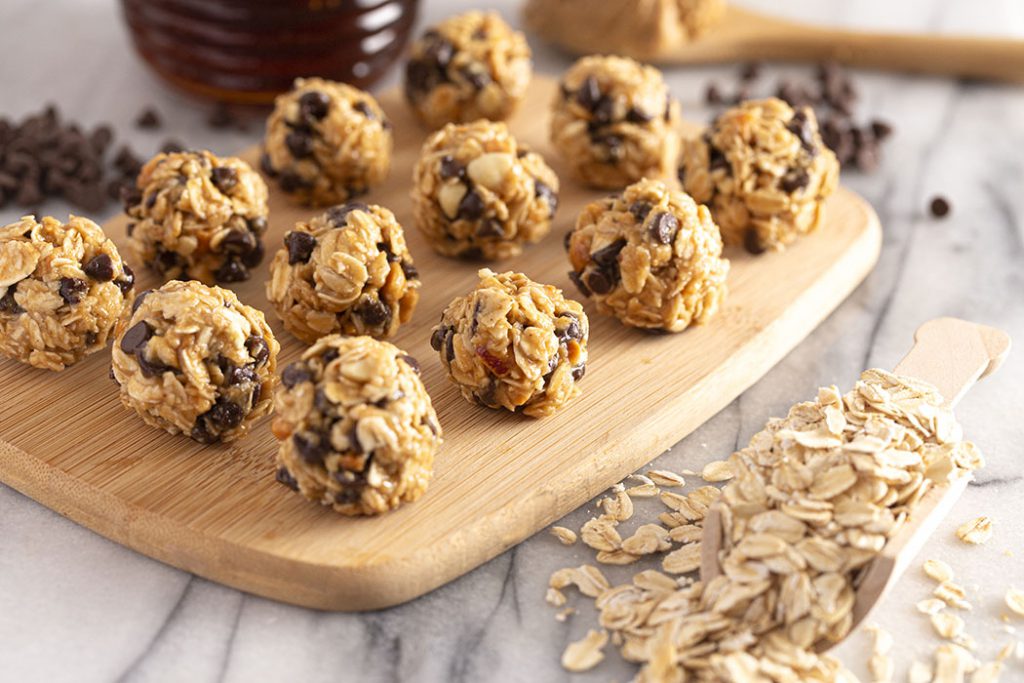 These no-bake Protein power balls have taken the internet by storm in recent years. They are incredibly simply to make, are extremely tasty and are highly nutritious. They make for the perfect midday snack to help fuel the rest of your working day. Try this Ontario twist on the traditional peanut butter power balls by using local soy butter!  
Yield: 30 protein power balls
Prep time: 20 minutes
Chilling time: 1 hour
Ingredients
2 cups rolled oats
1 cup soy butter
½ cup raw honey
½ cup semi-sweet chocolate chips
½ cup dried cranberries, optional
½ cup sunflower seeds
2 tbsp flax or chia seeds
1 tsp cinnamon
¼ tsp fine sea salt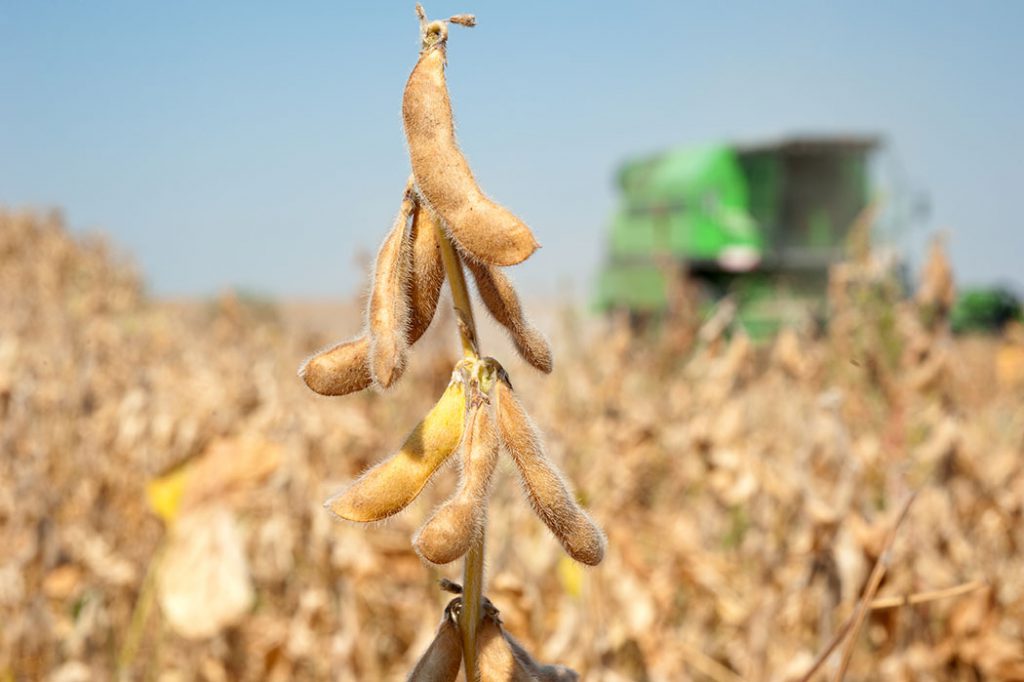 Did you know, 53% of Ontario's soybeans are exported to countries like China, the European Union and the United States? In fact, it is estimated that out of every 5 rows of soybeans grown, 3 rows actually leave Ontario for international markets. Find out more facts on where Ontario soybeans go after they are harvested:
learn more
Directions
Using a food processor, pulse oats, soy nut butter, honey, chocolate chips, cranberries, sunflower seeds, flax seeds, cinnamon and salt until fully combined. Cover with plastic wrap and refrigerate for 30 minutes.
Line a baking sheet with waxed paper. Form balls from the mixture (about 1 1/2 tablespoons each) and place on baking sheet. Refrigerate for another 30 minutes before serving.