The Whole Grains Story: Soybeans #WhereDoGrainsGo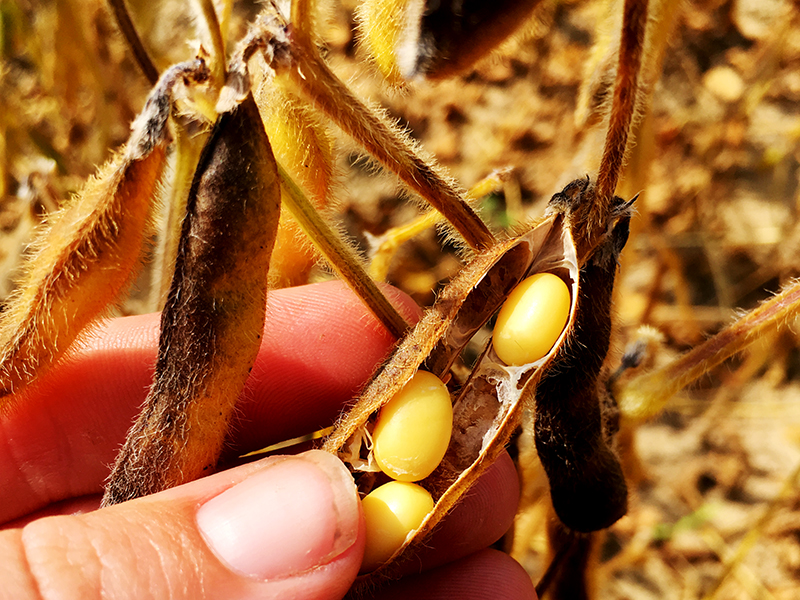 Next up with #WhereDoGrainsGo, Soybeans are the largest field crop in Ontario and on average, 3 million acres are planted each year producing 3.8 million metric tonnes. Did you know that Ontario is also the largest producing province of soybeans in Canada, and that Ontario farmers grow 57% of Canada's total soybean production?
Did you know? One acre of grain is roughly the same size as 2.5 hockey rinks.
Over the past three years, Ontario soybean production, or the amount grown has increased by 10%. But, in terms of the amount of soybeans grown worldwide, Canada (and Ontario) is a very minor player. Most of the global soybean production is grown by the United States and South America.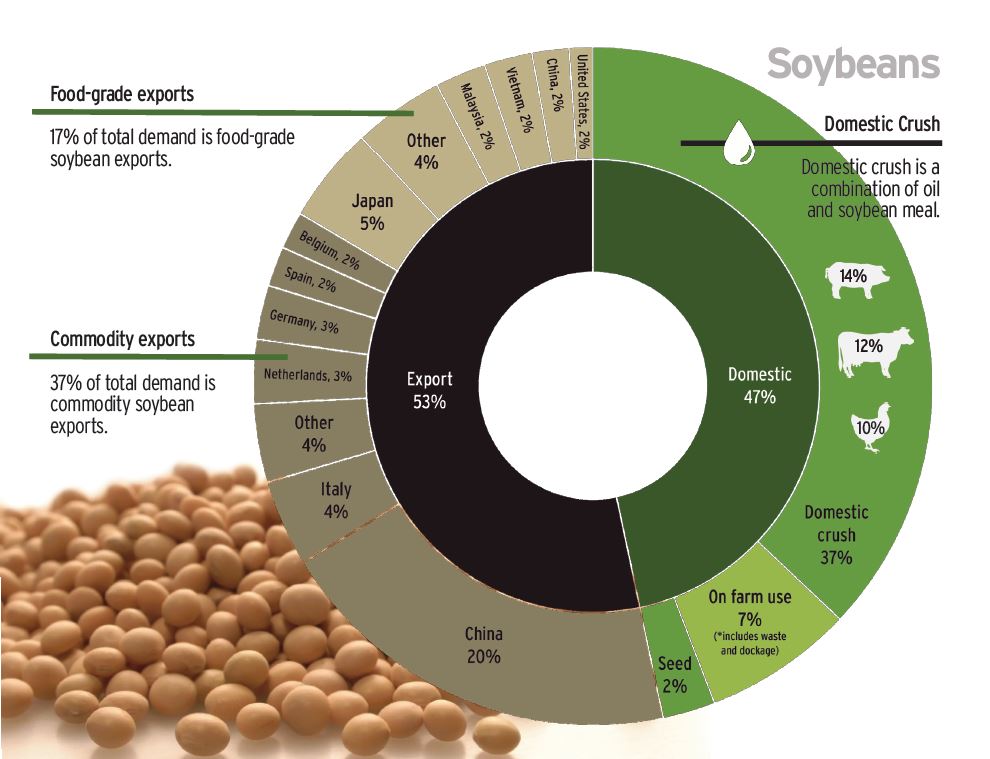 Types of Soybeans
Ontario has been producing two categories of soybeans for over 20 years. Ontario produces genetically modified (GM) soybeans (commodity soybeans) that are used in the crush market (75% of production), as well as non-GM food-grade soybeans that are exported and used in various soy food (25% of production).
The crush market is when the soybeans are crushed, the oil and proteins extracted, and then this oil and proteins are used to make a variety of food and nonfood items. Mayonnaise, crayons, candles, car parts are made from soybean oil and many soybean proteins are added into foods, fibres, textiles and even plywood!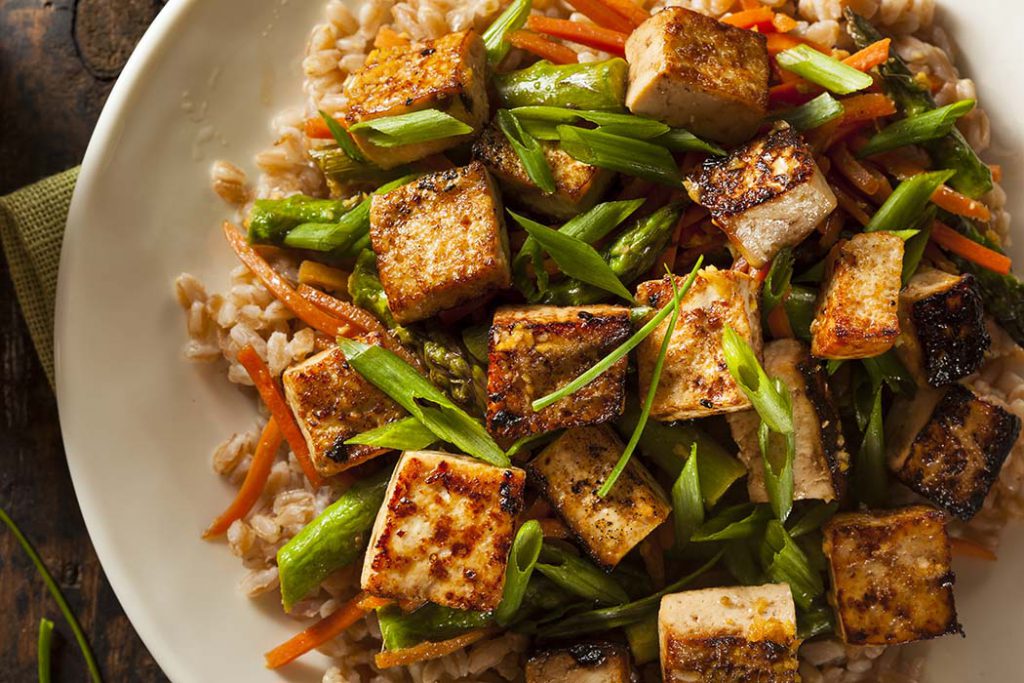 Food-grade soybeans are used in a variety of different soy food applications including tofu, miso, natto, and soy beverages.
Want to try making tofu? Follow this easy recipe for Sriracha Tofu and Coconut Rice.
Get recipe here
Exports
Unlike barley, corn, oats, and wheat, the majority of Ontario soybeans are exported; 53% of Ontario's soybeans destined for international markets. In fact, it is estimated that out of every 5 rows of soybeans grown, 3 rows actually leave Ontario for international markets.
Commodity soybeans are the most exported soybean that is produced in Ontario. Most commodity soybeans are exported to China, the European Union, and the United States. Food-grade soybeans are exported to markets in mostly Asian countries including Japan, Malaysia, and Vietnam.
Ontario Use
Ontario produced soybeans that remain in Ontario are used predominately in animal feed. The main feed markets are swine, dairy cattle, and poultry followed by a very small percentage used in beef cattle. Soybean oil is another large market for domestic soybeans. Soybean oil uses include food service (restaurants), food manufacturing, retail, vegetable oil, and industrial uses (such as biodiesel). What isn't used for animal feed or oil is used for seed purposes and on farm usage.