4 ways your cooking changes in the fall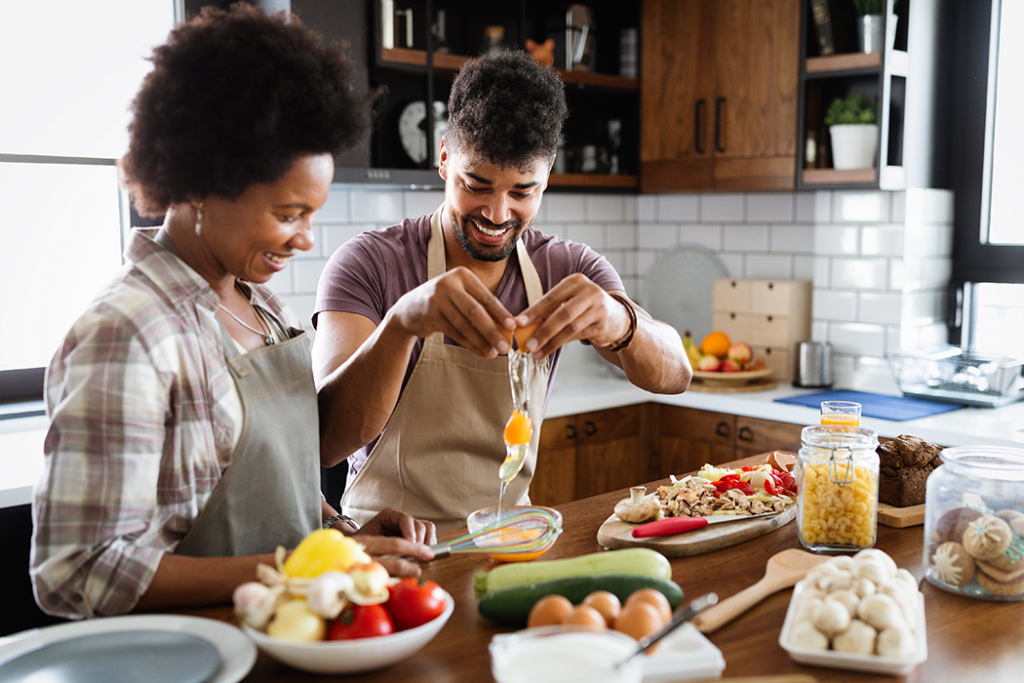 Leaves won't be the only thing changing this fall, keep reading as we walk through 4 ways your cooking changes in the fall (and some great recipe inspiration!). As the weather continues to get colder, we notice a few things starting to change, we start to wear more clothing outside, we tend to drink more warm beverages and our cooking habits can also start to change.
As we head deeper into fall, we get different fruits and vegetables that come into season and our recipes tend to adapt to include this in season produce. Some of the produce Ontario-grown produce that you can find in the fall includes apples, squash and pumpkins (check out the full availability guide here). In the fall we tend to want to turn on the oven to roast our dinners and we tend to use the crock pot and Dutch oven more often
Cooking changes: More apples and tender fruits
In the fall you can find more Ontario tender fruits available at your local markets and you and your family may even head to the apple orchard to pick some apples for yourself. In the fall, our cooking habits change to include recipes that feature apples and tender fruits such as pears and plums.
Are you looking for a recipe that features apples or pears? Check out these two recipes made from the goodness of Ontario Grains.
Cooking changes: More roasting
With the cooler weather that comes with the fall season, we tend to take advantage of the fact that we can turn our stoves on without having to worry about the kitchen getting too hot. We tend to start to roast more things such as different vegetables or meat.
Looking for the perfect Ontario-based roasting recipe? Check out this one!
Cooking changes: More baked goods
In the fall, we tend to start to get creative and we tend to bake more! This is perfect for those folks looking to incorporate more whole grains into their baking. Get your whisks and stand mixers ready with these great fall baking recipes:
Cooking changes: More Dutch oven recipes
Many of us like to ring in the fall season by using our very multipurpose Dutch ovens! Dutch ovens are extremely versatile and can be used for many different fall cooking including soups, searing, sautéing and much more!
Check out these recipes that you can make in your Dutch oven! For full Dutch oven recipe inspiration, check out this list from the Food Network!