Oat and vegetable cream soup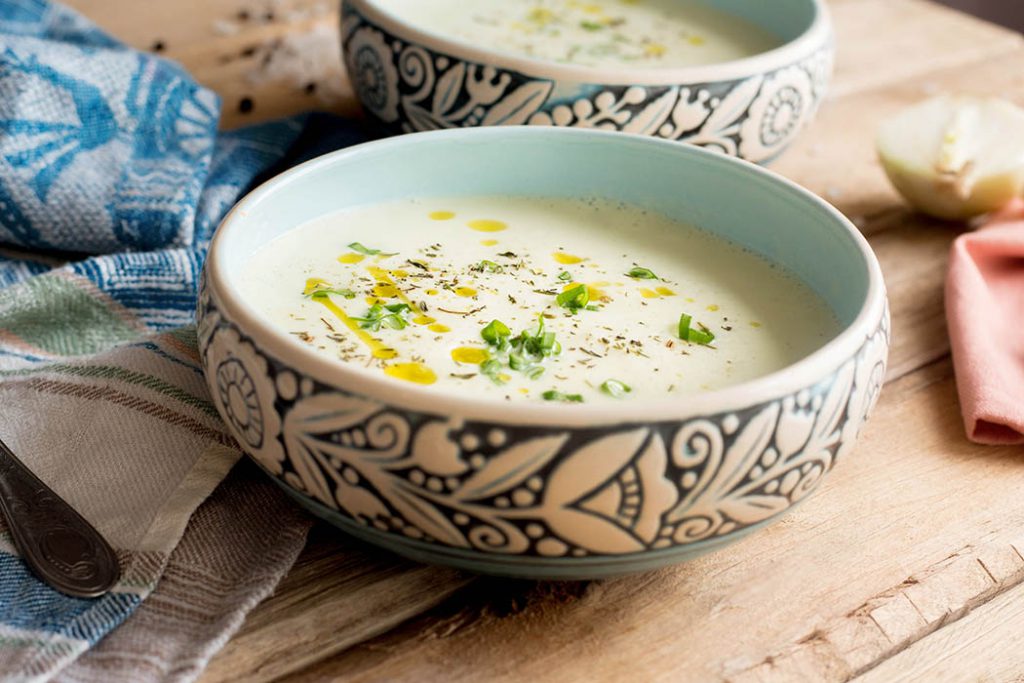 Get your bowls ready, this creamy oat and vegetable soup is made for cold winter nights. Use unsweetened oat milk and rolled oats for a fibre boost in this creamy vegetable soup.
Yield: 4-6 servings
Prep time: 10 minutes
Cook time: 30 minutes
Ingredients
1 tbsp soybean oil
1 medium onion diced
1 celery stalk, diced
1 large carrot diced
½ tsp thyme dried
1 clove garlic
1 cup low sodium vegetable stock
1 cup frozen peas
1 cup frozen corn
I cup frozen green beans
1 cup rolled oats
4 cups oat milk, unsweetened
Salt and pepper to taste
Directions
Add soybean oil to a large pot and place over medium heat. Add onions, celery and carrots to the pot. Cook, stirring occasionally until vegetables start to soften.
Stir dried thyme and garlic into vegetables. Add vegetable broth and oat milk and bring the mixture to a boil. Reduce heat and allow to simmer until vegetables are softened.
Add soup to a blender or food processor. Blend until thick and creamy.
Place mixture back onto medium-high heat. Stir in the peas, corn, green beans, rolled oats and simmer until the vegetables are soft, and the oats have cooked for about 15 minutes.
Serve with crusty bread.