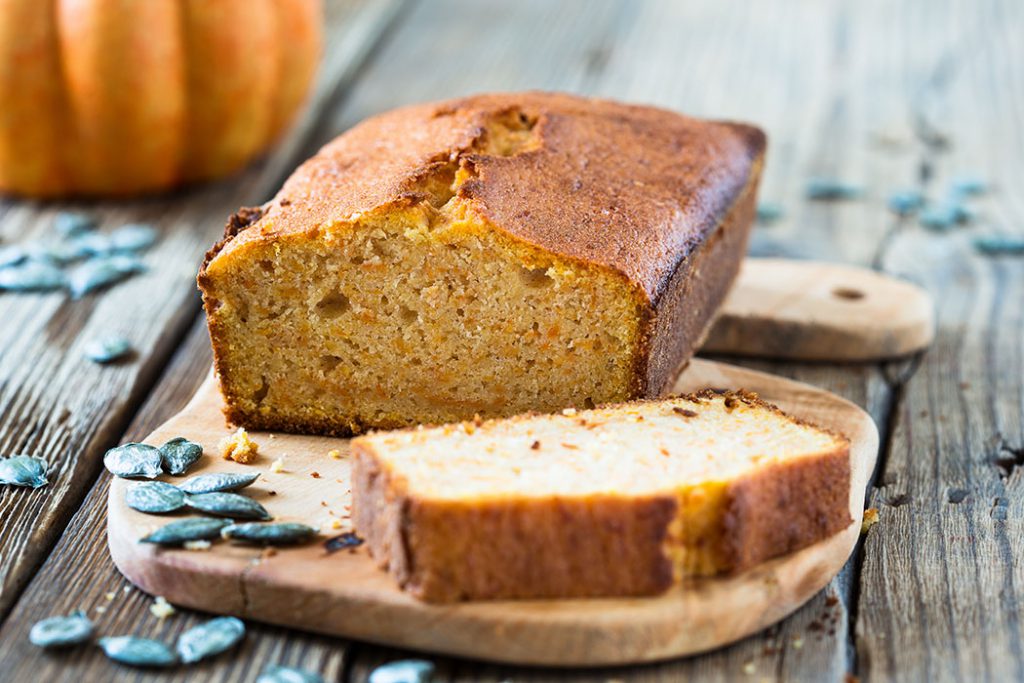 Add pumpkin flavour to your fall baking!
It wouldn't be fall without a bit of pumpkin flavour in your recipes! Try making Pumpkin bread using store-bought pumpkin puree or make your own with this easy to follow recipe from Chatelaine!
Yield: 1 loaf
Prep time: 20 minutes
Cook time: 60 minutes
Ingredients
1 cup all purpose flour
1 regular sized can pumpkin puree
¼ tsp salt
¼ tsp baking soda
½ tsp cloves
½ tsp cinnamon
½ tsp nutmeg
Dash of ground ginger
1 large egg
1 cup sugar
½ cup vegetable oil
½ cup unsalted butter
Directions
Preheat oven to 350 degrees F, and grease one 8X4inch loaf pan.
In a large bowl mix together, pumpkin puree, eggs, oil, sugar and butter until well blended.
Mix the flour, salt, baking, cloves, cinnamon, nutmeg and ground ginger, in a separate medium bowl until well blended.
Stir dry ingredient mixture into wet ingredients, until just blended.
Pour pumpkin bread batter into the prepared loaf pan, and place it in the preheated oven. Bake for 60 mins or until the centre is cooked, and a cake tester comes out clean.
Cool pumpkin bread loaf on wire rack immediately after removing from the oven.
Serve warm with a side of ice cream or whip cream!