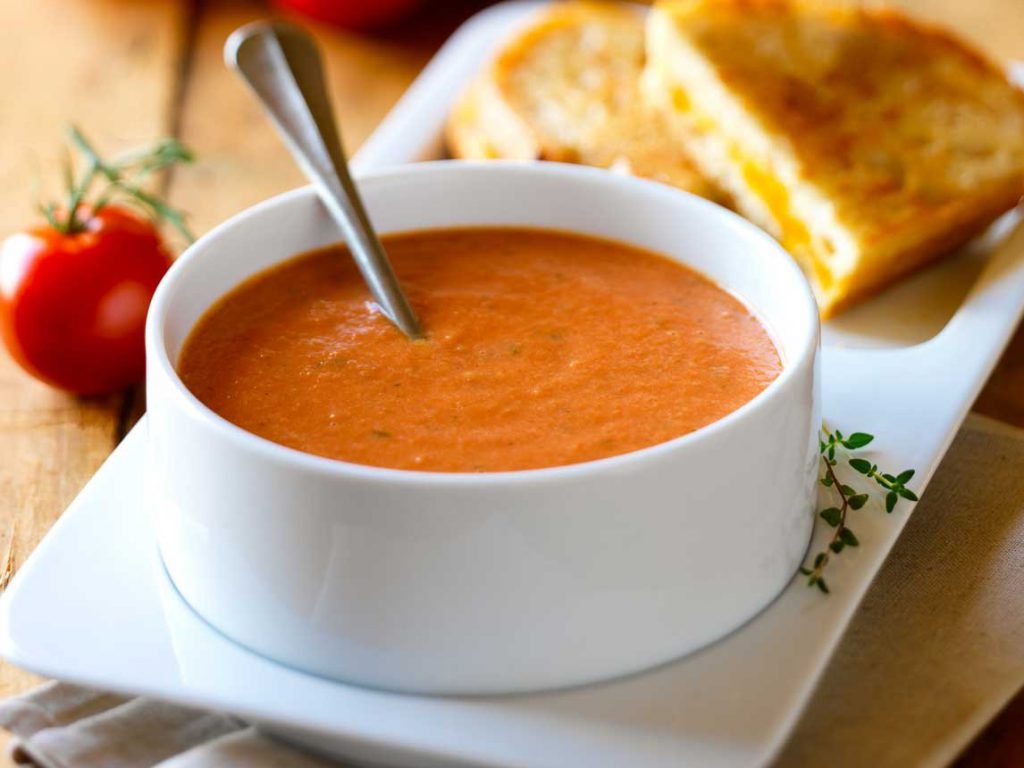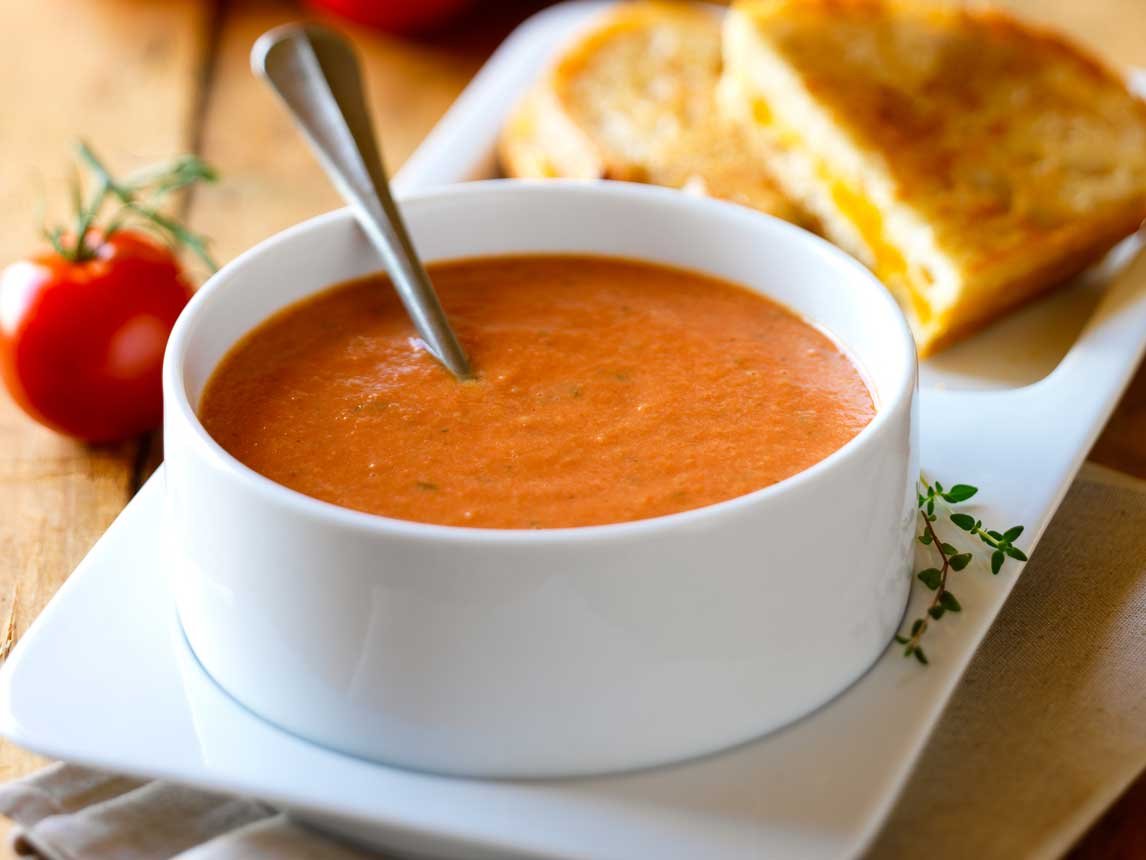 This delicious Creamy Tomato Soup uses Soymilk Cream to bring out the flavours of your tomatoes and provide a nice smooth and creamy taste. You can substitute fresh tomatoes in place of canned, it is a great way to use up those tomatoes from your garden.
Yield: 5 servings
Prep time: 10 minutes
Cook time: 20 minutes
Ingredients:
1 tbsp olive oil
½ medium onion, diced
1-2 cloves garlic, chopped
1 tsp salt
1 (28-oz) can whole tomatoes, undrained
1 cup vegetable broth
1 bay leaf
¼ cup chopped fresh basil
1 tsp fresh thyme or 1/2 tsp dried thyme
1 cup Silk Original soymilk
¼ cup Silk Original Creamer
Fresh ground pepper
Directions:
Heat olive oil over medium-low heat in a 4-litre stockpot.
Add the onion and saute for 3-4 minutes. Add the garlic and saute; an additional 3 minutes.
Combine the salt, whole tomatoes with juice, vegetable broth, bay leaf, basil and thyme into the stockpot.
Bring to a simmer and cook for 15 minutes, stirring occasionally to crush the tomatoes.
Remove the bay leaf; add Silk, Silk Creamer and a few grinds of fresh pepper.
Put soup in 2 batches in a blender until smooth and creamy (use caution when blending hot soup).
Adjust salt and pepper to taste. Return soup to pot, heat gently and serve.