5 back to school lunch ideas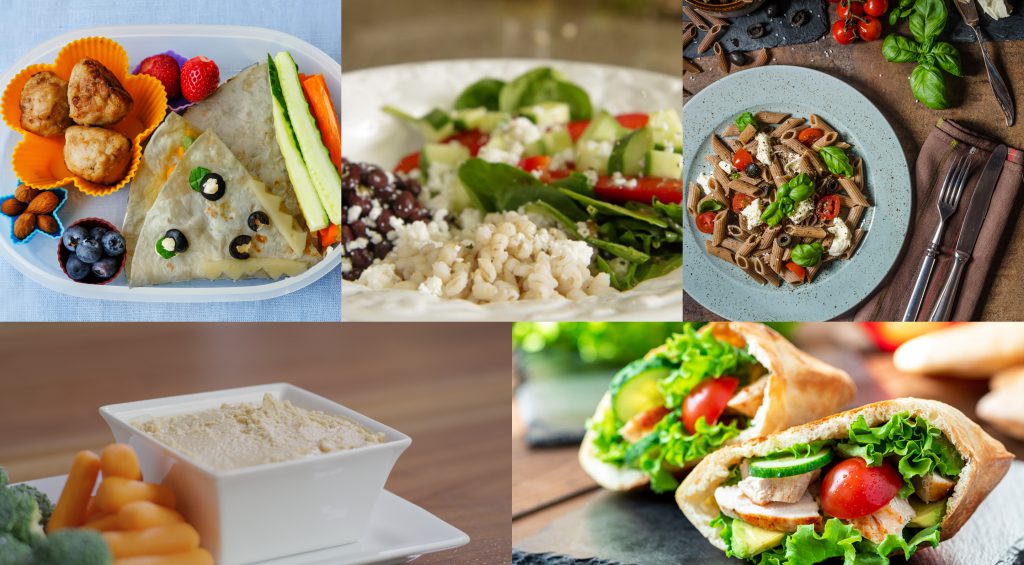 Back to school planning can be tough especially trying to decide what you should pack for your kids lunch. We've outlined 5 back to school lunch ideas using the goodness of Ontario grains that are healthy, easy to make and will be a win in your household! Try them this month:
---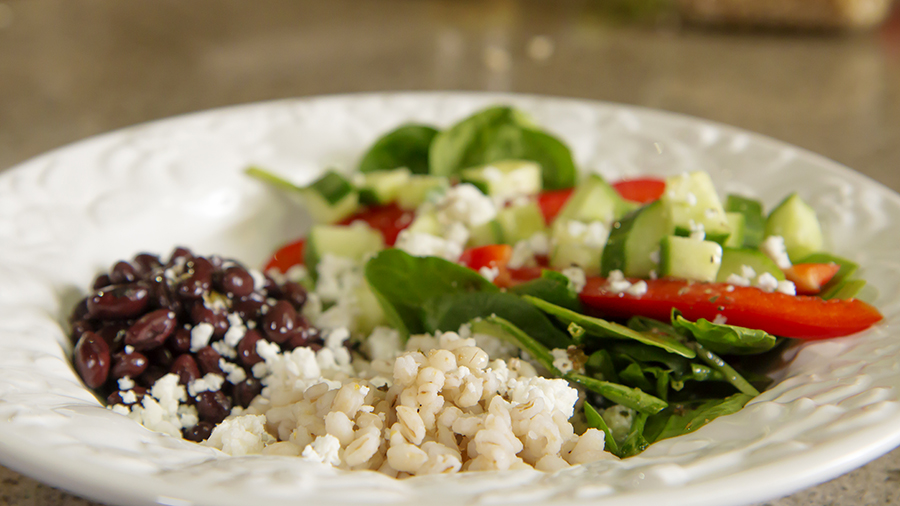 A Fresh Ontario Grain Bowl is a delicious meal in a bowl that can be easily enjoyed for lunch. And, your kids can help you in the kitchen! Fill a reusable container with cooked barley, and a variety of ingredients your family will enjoy. We made ours using black beans, feta cheese, cucumbers, peppers and spinach- mix and match your proteins, vegetables and toppings for a great back to school lunch!
---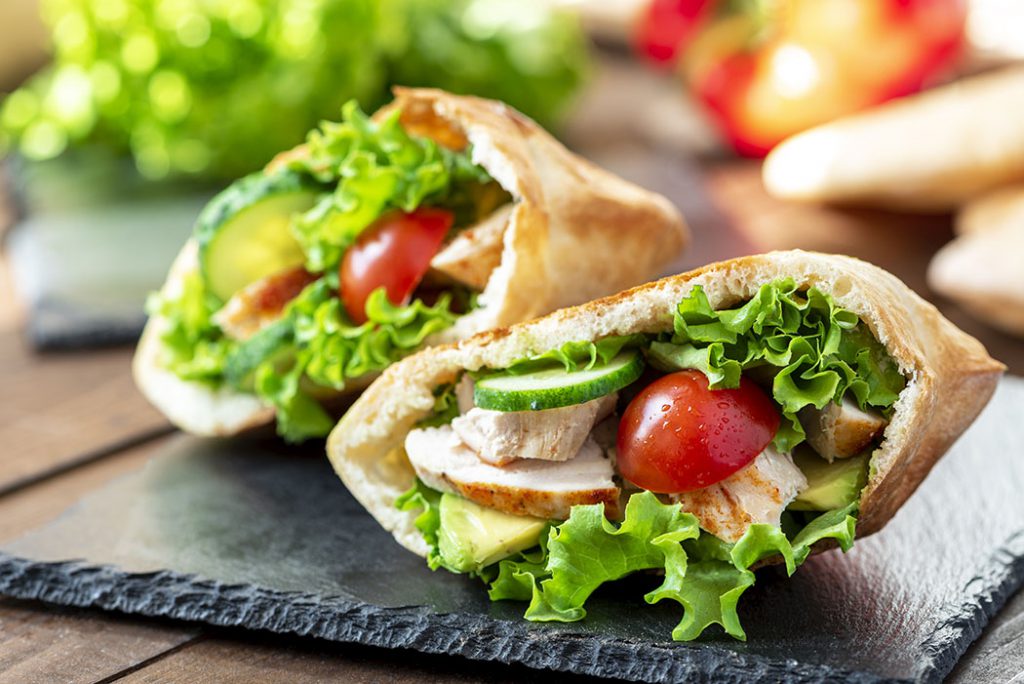 School lunches don't need to be boring! Grill chicken and add to a homemade Greek salad (including dressing!) and stuff into whole-wheat pitas for a tasty and balanced meal.
---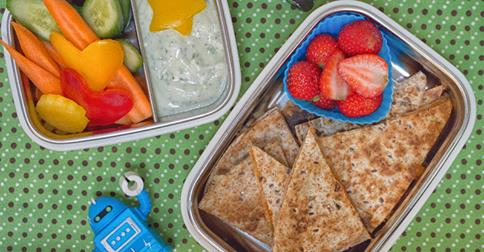 Pizza meets quesadillas in this easy to make school lunch. Use whole wheat tortillas (learn how to make your own tortillas here!), and pair with the creamy tofu ranch dip and assorted vegetables, they'll be a huge hit at lunchtime.
---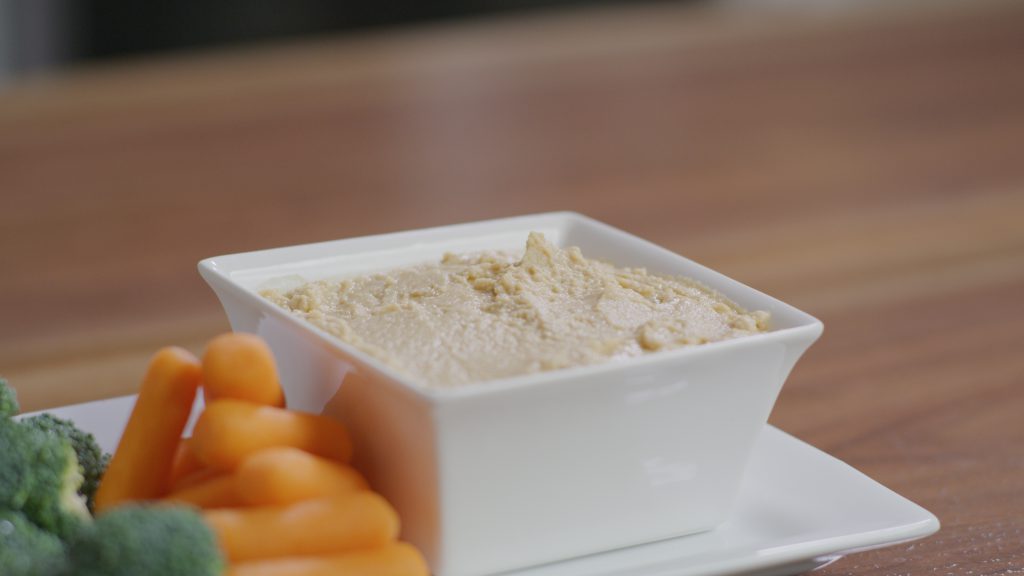 Some kids are more of "grazers" and prefer a smaller lunch. Make sure these meals are still filled with nutrients by balancing proteins, vegetables and whole grains in a fun dip style lunch idea. Make your own hummus using soybeans, and add cut up vegetables and homemade wheat thins.
---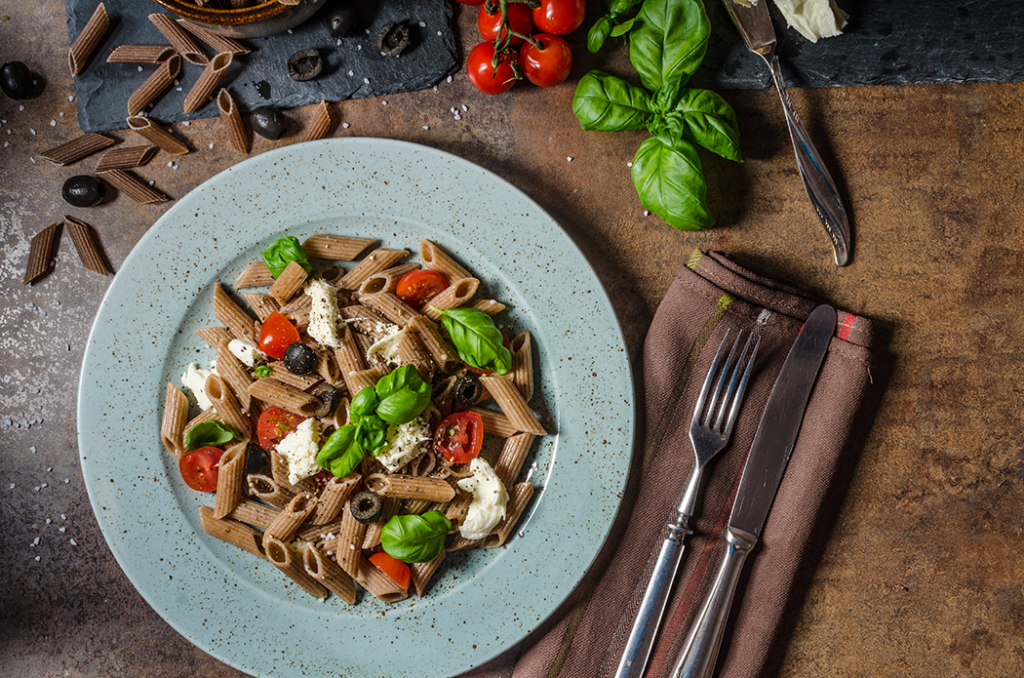 A cold pasta salad is perfect for those back to school lunches where no one wants to make or eat another sandwich. Plan to make this for dinner the night before and send leftovers in a reusable container for a great meal idea!
Don't forget to plan healthy and tasty snacks for your kid's back to school lunch ideas as well!