12 Days of Holiday Grains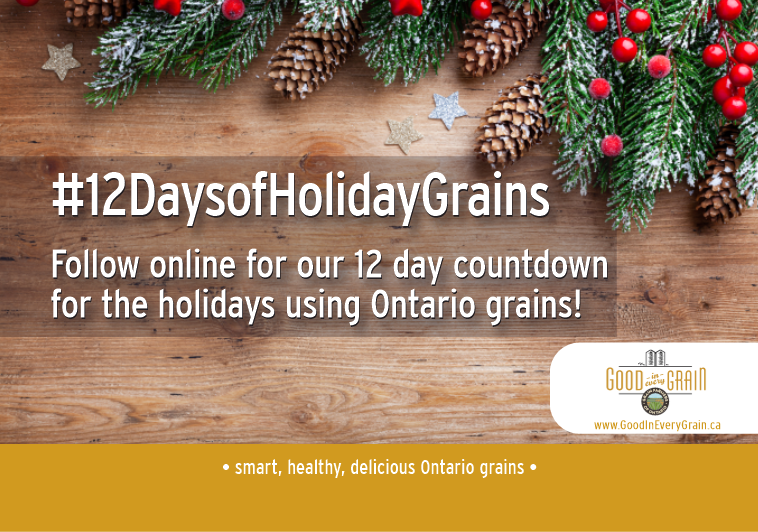 #12DaysofHolidayGrains
This time of year can be filled with lots of joy, a break from work and a chance to catch up with friends and family. Unfortunately, it can also be filled with lots of stress. Stress about what to eat and how to stay healthy, stress about how to decorate your house as nicely as your neighbour, and stress about what gifts to give.
Here at Good in Every Grain, we've created a 12-day countdown of recipes, decor and gift guides that support your local Ontario grain farmers. Check back every day from December 13 until December 24 to get recipes, fun activities to keep your kids busy, and gift ideas for the tricky people on your list. We are also including interesting holiday facts, healthy eating tips and of course, information about the grains #YourFarmers grow here in Ontario!
Check out our calendar countdown to see what's coming!
Turn it into a game by checking out our hints on social media and try to guess what the next days post will be about! We've given you the category, try to guess the grain!
While you're waiting… Check out some of our other Grain Based Recipes for holiday meal planning.