Make your own reindeer food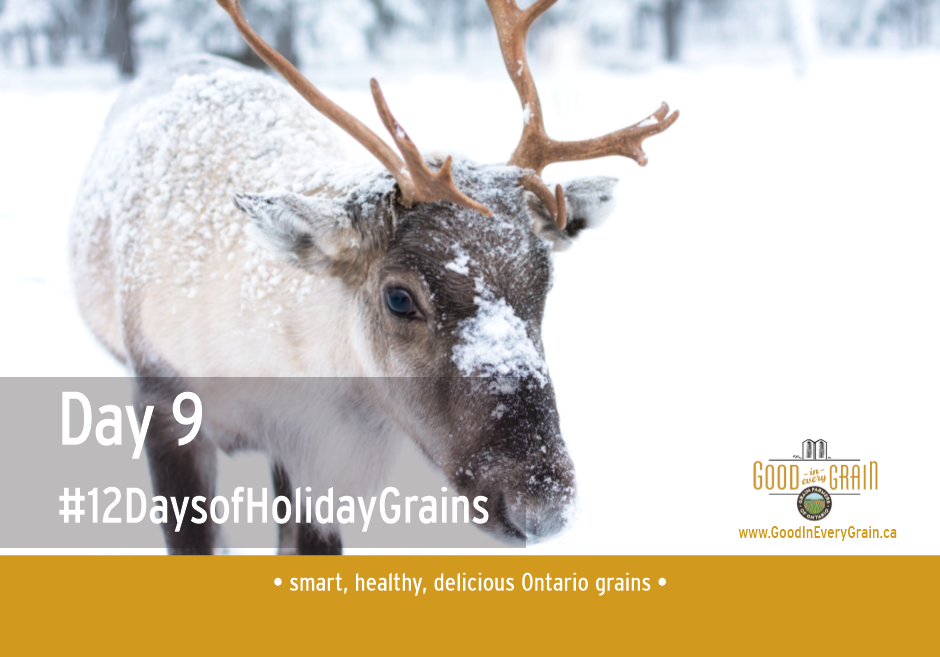 Day 9 of our #12DaysofHolidayGrains Countdown
If you are looking for a fun craft do to with your kids, that involves the holiday spirit, make some Reindeer Food to attract them this holiday season. This recipe using local Ontario Grains grown by #YourFarmers
This recipe is a great way to get your kids into the kitchen and learning about cooking and measurements, without risking a tainted meal if mistakes are made. Kids can get excited knowing that they are making something that might actually attract Santa's Reindeer. By using Ontario Grains, and a little bit of magic, Santa's Reindeer will be sure to stop at your house this holiday season.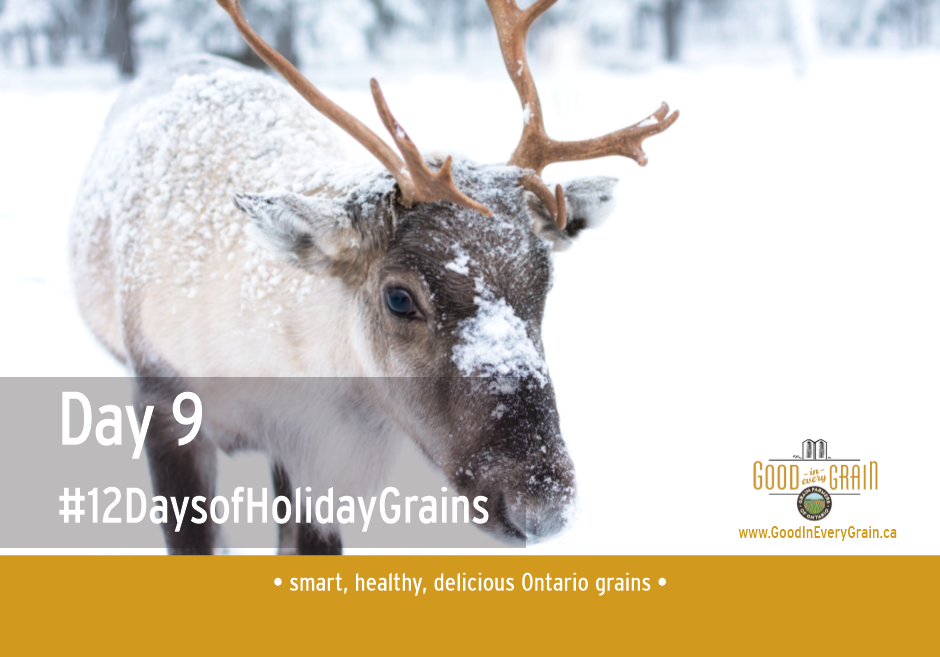 Our recipe for Reindeer food was inspired by the recipe from Eats Amazing UK. You can check out their recipe with decorative gift bags here.
The great thing about this recipe is you can adjust it to include whatever you have in your pantry. If you are missing an ingredient, don't worry, just leave it out! The reindeer wont mind! The most important ingredient is holiday magic. Have your kids muster up all of their holiday spirit and channel the reindeer. Next, have them grab a pinch of holiday magic out of the air or festive bowl!
Ingredients:
2 cups of Ontario oats
1 cup mixed seeds, grains or wild birdseed
2/3 cup dried cranberries
1/3 cup chopped dried apricots or dried apples
1/3 cup of molasses
pinch of magic!
Decorative Bags (optional)

6-8 clear piping bags
6-8 brown pipe cleaners
12-16 googly eyes
glue
Directions:
Mix the Oats, molasses, apricots and ½ of the cranberries in a bowl. Add a pinch of holiday magic
Divide the rest of the cranberries into the piping bags and spoon the reindeer feed on top
Wrap a long pipe cleaner around each bag to tie them closed and twist the ends of the pipe cleaner to look like antlers
Next, use glue or adhesive to add google eyes to each bag
Store the reindeer food in a cool, dry place until Christmas Eve. Then sprinkle on the ground to attract reindeer.
No need for cleanup! If the reindeer get full or have to move onto another house, the leftover treats are safe for birds and other wildlife to consume after the holidays!
Got extra ingredients? Make these festive bird feeders!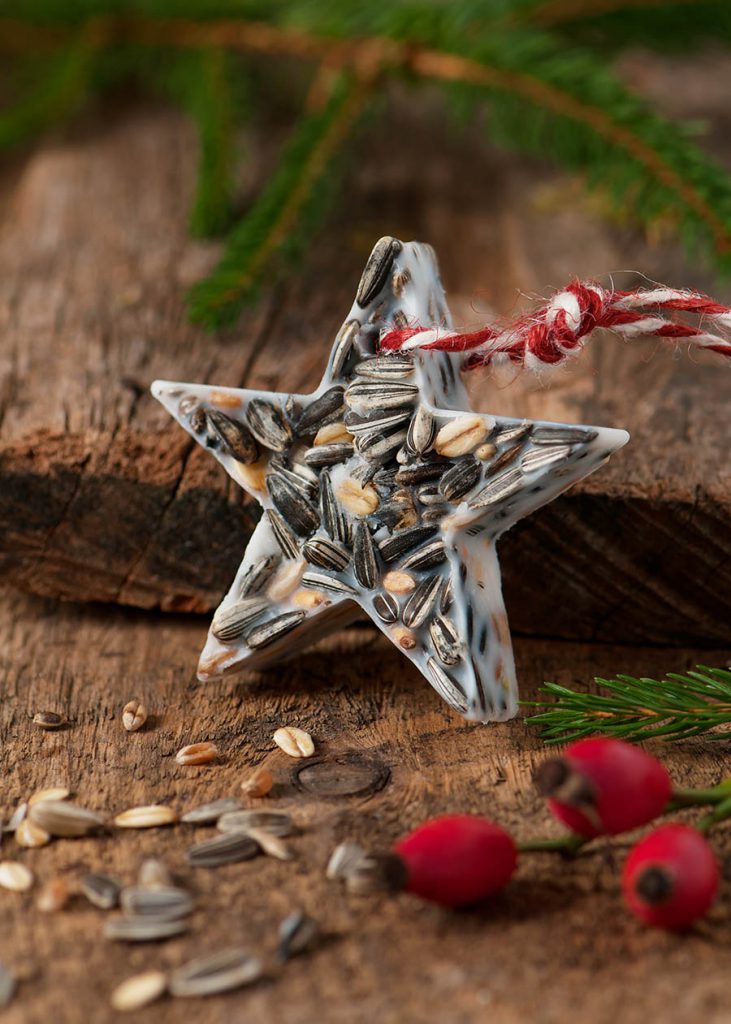 Ingredients:
1/2 cup of rendered fat or shortening
2 cups of Ontario oats (not instant)
1/2 cup sugar
2 cups of chunky peanut butter (optional)
1/2 cup of dried fruit or nuts (optional)
2 cups of broth
1-1/2 c. wild bird seed
Holiday cookie cutters
twine or ribbon
Directions:
In a pot, combing shortening, oats, peanut butter, broth and sugar
Bring to a boil, then reduce to a simmer.
Simmer for approximately 20 mins or until mixture is the consistency of thick oatmeal.
Stir in dried fruit or nuts.
Remove from heat and stir in bird seed.
Pour into holiday cookie cutters or mold and put in freezer. Allow to cool until it is almost hard
Use a straw, pencil or chopsticks to make a hole to hang the feeder. Return to freezer and cool until hardened.
Once hardened, remove the feeder from freezer and attached ribbon or twine and hang it on a tree outside
Want to learn more about the grains used in these recipes and grains grown in Ontario? Check out these posts: