Oats… Good for you, good for the environment!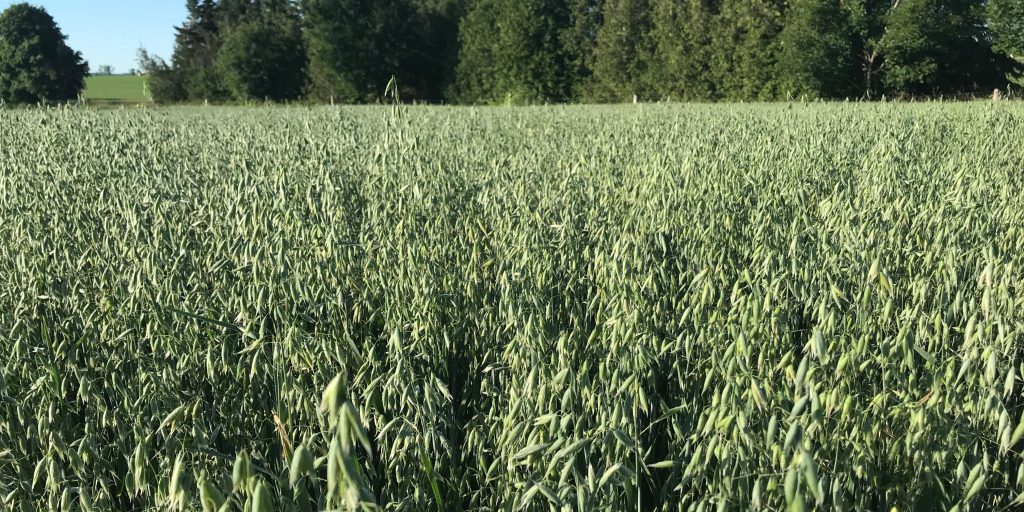 Last week, Mark wrote about the surprising health benefits of oats. It just so happened that Lisa Mardlin Vandewalle, our favourite farmer-and-dietitian, was also thinking about this great grain.
---
Last week, I was spreading oats as a cover crop on a field that I plan to grow beans in. Driving the tractor, I got caught up thinking about all the benefits of oats.
What comes to mind first is that oats are a great grain choice in our diet. Oats are a whole grain, and they are a very good source of soluble fibre — the kind of fibre that helps to lower LDL ("bad") cholesterol and manage blood sugar levels. Oatmeal is always a good idea for breakfast.
Oats are also a stable grain for feeding livestock, and it has been for many, many years.
This year, we'll be using oats on our farm for one other impressive benefit: we will be using oats to improve the health of our soil. Last week, I spread oats as a cover crop on 95 acres. In June, we'll plant beans in that field. The green foliage and roots of the cover crop (the oats) will provide rich organic matter to nourish the soil, and help our beans grow.