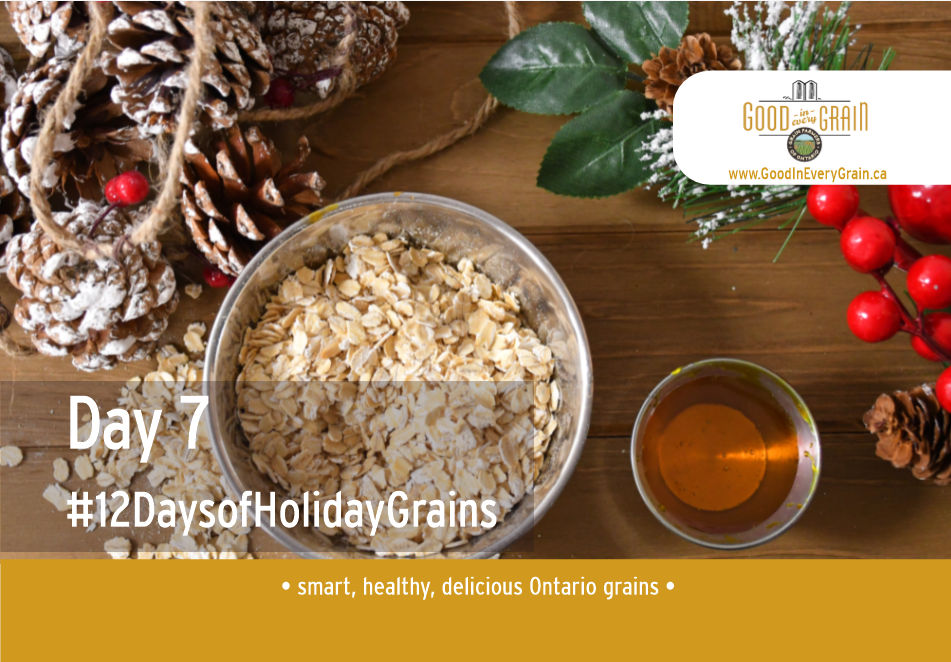 Day 7 of our #12DaysofHolidayGrains Countdown!
With all the hustle and bustle of the holidays, here's a great idea for either yourself to take some time to relax, or give the gift of relaxation to a friend, or family member.
This mask is fairly simple to make yourself, and your skin will feel amazing afterwards. Oats will make your skin feel smooth and glowing following the mask. Oats and honey have anti-inflammatory properties that will help remove any redness from your skin and bring down any swelling.
What you need
Oats
Honey
Water
Brown sugar (optional if you want to make a scrub)
How to make it
Combine oats and warm water
Mix together till it becomes a paste
Add honey
Now what?
Leave the mask on your face for 15-20 minutes and rinse with warm water and pat to dry.
If you're making this for a friend, mix the oats and honey together and put in a cute little jar and tie with a bow for Christmas.
Let us know in the comments if you used this recipe for yourself, or gifted it for a friend!
Have more questions about the great properties of Oats? Click here for more information and recipes!