How to eat healthy this holiday season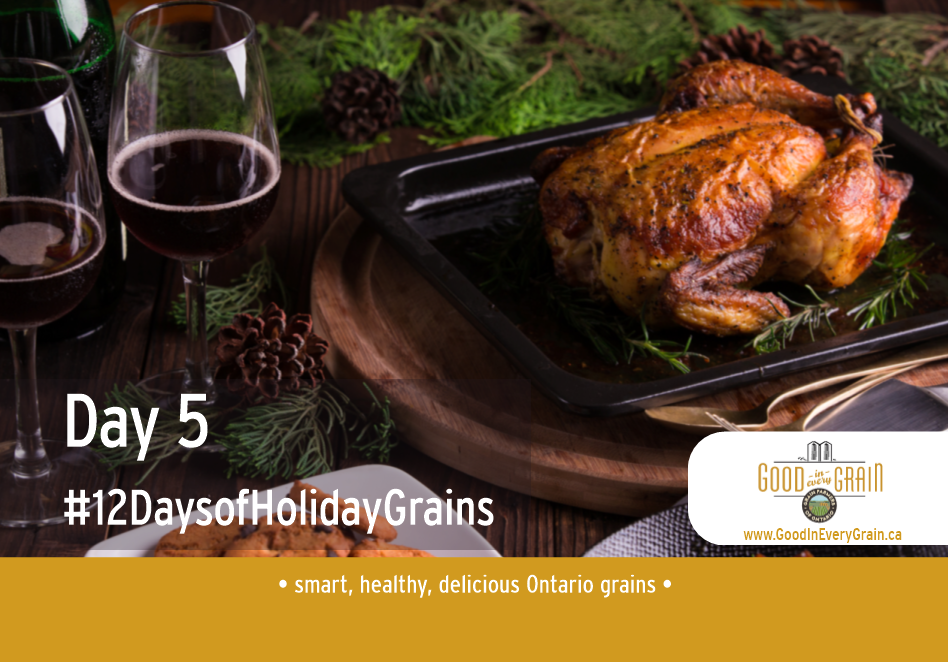 Day 5 of our #12DaysofHolidayGrains Countdown!
As we count down to the holiday season with the most delectable recipes and easy to make crafts its easy to loose track of your healthy eating plans. This time of the year can be the most tricky to try to feed you and your family healthy, balanced meals.
Here at Good in Every Grain, we've got easy tips to be able to enjoy this holiday season- and still maintain a healthy, balanced diet.
Share this article on Twitter or Facebook
A good first tip to remember this holiday season is our healthy plate diagram. Fill half your plate with 50% fruits or veggies, 25% with protein sources and 25% with carbohydrates. For example, if I was looking at a table of appetizers i would fill have my plate with fruits and veggies, a quarter of my plate would be eggs, sliced meat, cheese cubes, humus or a bean salad. Lastly my 25% of carbohydrates would be whole wheat crackers, pasta, mashed potatoes,
Secondly, you can substitute to a whole wheat version of something you already eat. Be sure to read the labels carefully to ensure you are burying a whole grain product. For example, try brown or wild rice instead of white rice, or whole-grain pasta. Replace white bread with whole-grain bread for sandwiches and toast, and add whole wheat flour in your favourite recipes.
'Tis the season for treats! Restricting your diets has been shown to be unhealthier in the long run as this can lead to over indulgence. Listen to your body and remember, everything is okay in moderation including those perfect holiday cookies.
Basically we want everyone to enjoy the holiday season without feeling "food guilt" or avoiding their favourite foods. This is the season for getting together with friends and families and enjoying good food and drink. Keep our top three #TrainWithGrains tips in mind this holiday season.