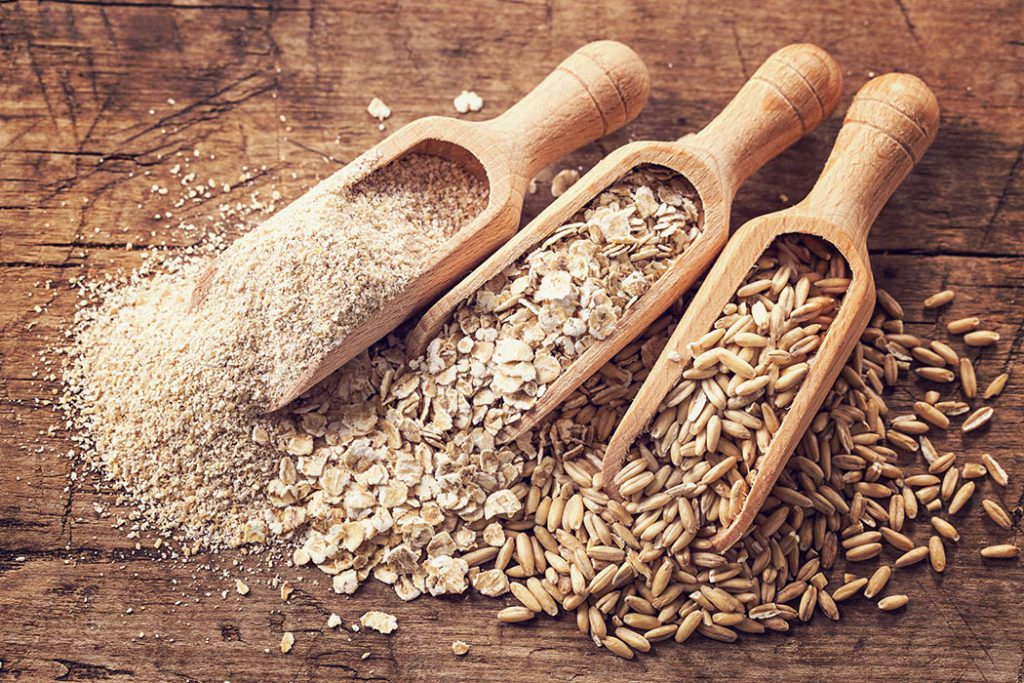 Want to eat more fibre in your diet? Check out our 5 fibre boosting recipes to try this week!
Fibre is a nutrient found only in plant foods – fruits and vegetables, grain products, nuts and seeds as well as beans and lentils – and is the part of the plant that is not digested.
It is important to choose foods that are a good source of fibre because it offers some unique health benefits. Fibre may help to lower LDL cholesterol (the "bad", or unhealthy, cholesterol) and it can also help to manage blood glucose (blood sugar). This nutrient aids in digestion and helps to keep bowels moving regularly. Eating a fibre food helps to keep you feeling full which can help in maintaining a healthy body weight and fibre may also lower the risk of heart disease and certain types of cancers.
Two Kinds of Fibre
There is actually two types of fibre: soluble fibre and insoluble fibre. Both types play an important role in our health.
Insoluble fibre is found in wheat bran, whole grain products (bread, cereal, pastas) and some fruits and vegetables. This type of fibre is important for healthy digestion and keeping you "regular".
Soluble fibre is found in soy nuts, grains such as oats and barley, some fruits (like oranges and apricots) and vegetables (like asparagus and sweet potatoes) and beans and lentils. Also, soluble fibre may help to control blood glucose (blood sugar) and lower LDL ("bad") cholesterol.
Although 90% of Canadians found Fibre to be the most important nutrient to include their daily diet, only 65% ensure it's included in their diet plans. Add more fibre to your diet wit these great five fibre boosting recipes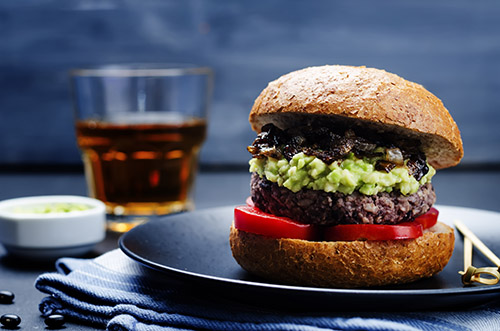 Barley and Black Bean Burgers feature whole grain pearl barley and lentils for a fibre filled spin on burgers!
---
Banana Nut Whole Wheat Pancakes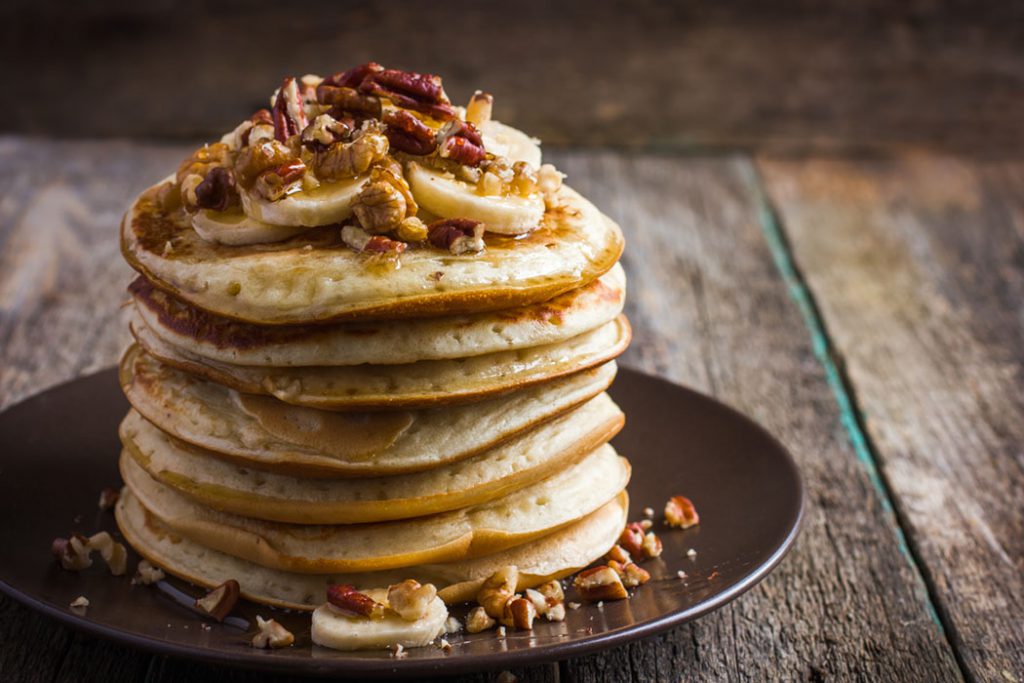 Not only does this recipe call for whole wheat flour, but it also calls for wheat bran for an extra fibre and protein boost!
---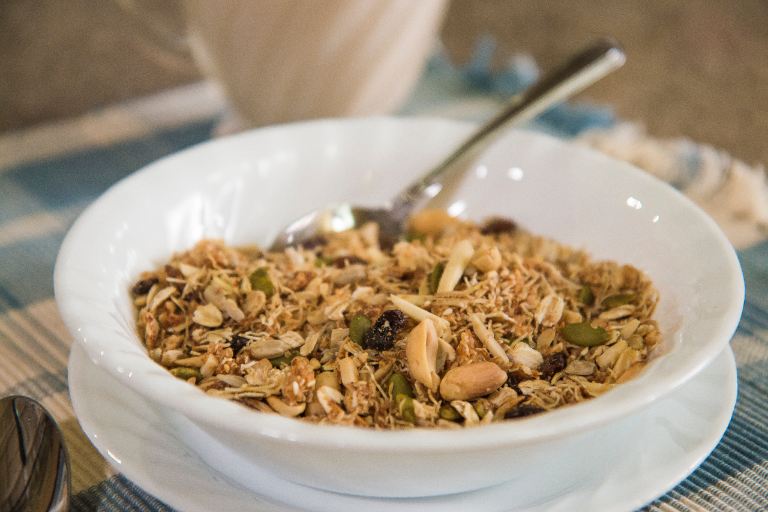 The excellent part about Whole Grain Granola is that it features two whole grains: wheat and oats. You're getting all the good nutritional benefits from the whole grain wheat and oats in this one meal. And, these grains are good sources of both soluble and insoluble fibre!
---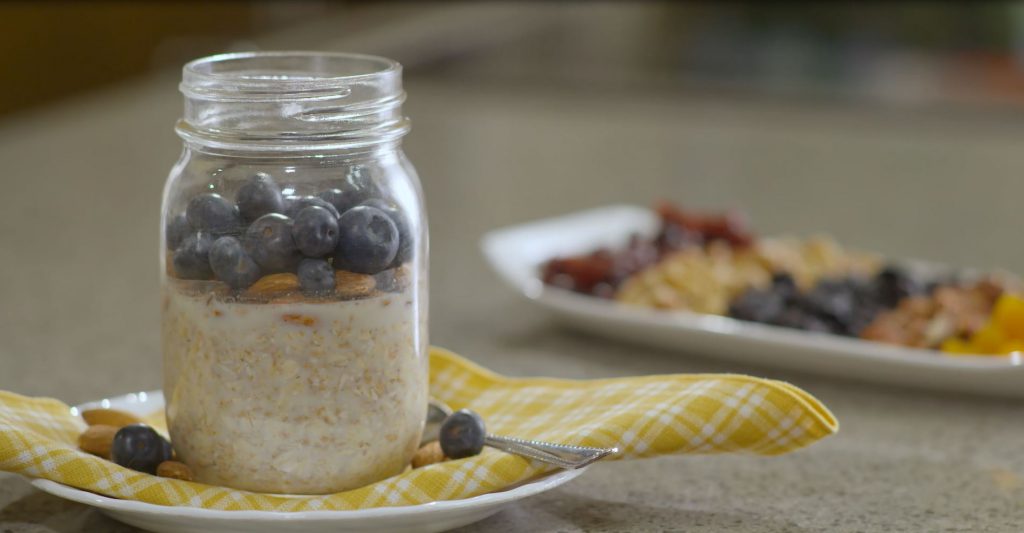 Meal prep your way to fibre goodness! Create your Overnight Oats in a Jar for a quick and easy fibre filled breakfast.
Greek Style Wheat Berry and Lentil Salad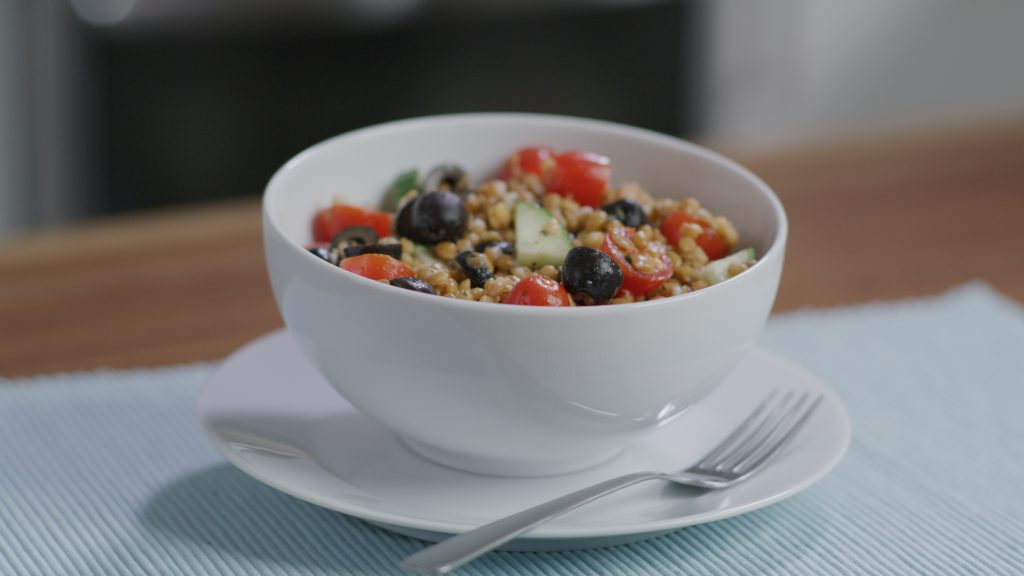 This salad features whole grain wheat berries and whole lentils for a fibre filled meal. Try as a side salad or as a light lunch idea for work!