Crispy teriyaki chicken sliders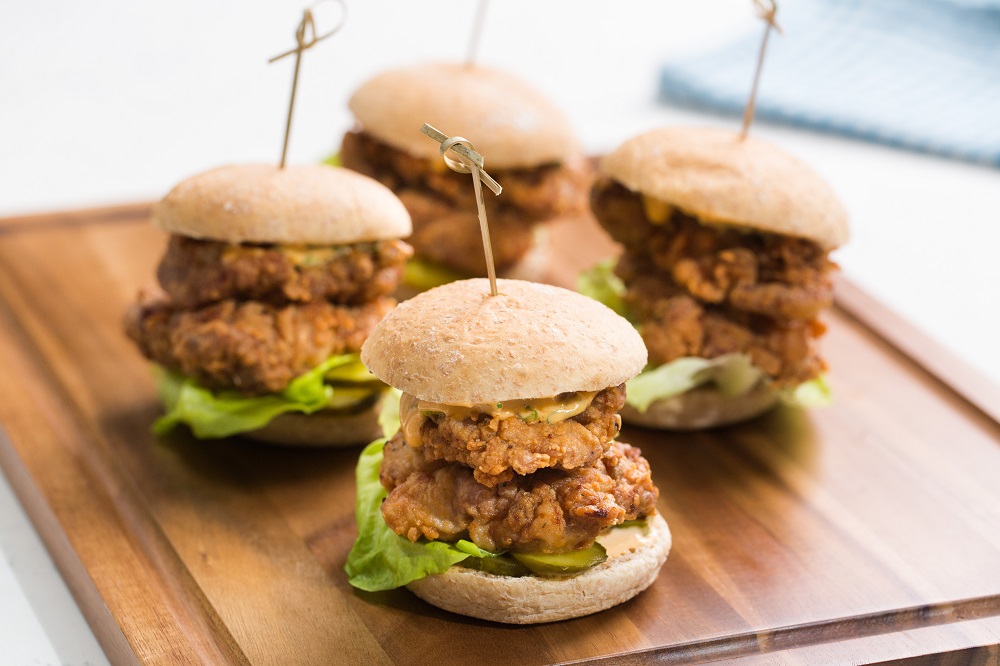 These sliders are a crowd pleaser! Bursting with flavour and finished with a touch of heat and sweetness, you will be wanting more than just one.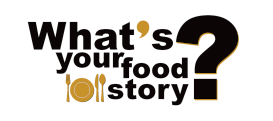 Yield: 8 servings
Prep time: 30 minutes
Cook time: 15 minutes
Ingredients:
For the Marinade:
⅓ cup reduced-sodium soy sauce
2 tbsp white vinegar
2 tbsp brown sugar
2 cloves garlic, minced
1 tbsp sriracha
1 tbsp freshly grated ginger (or 1 tsp ground ginger)
8 boneless skinless chicken thighs, cut into halves
For the Dredge:
1 ¼ cups all-purpose flour
1 tbsp baking powder
¾ tbsp salt
½ tbsp freshly cracked black pepper
For the Spicy Sauce:
½ cup mayonnaise
1 tbsp sriracha
2 tbsp green onions, sliced
For the Garnish:
8 whole wheat slider buns, halved
Boston lettuce
Extra sliced green onions
Sweet pickle slices
Directions:
For the Marinade:
In a bowl, stir together soy sauce, vinegar, sugar, garlic, Sriracha and ginger.
Add chicken; toss to coat.
Cover and store in the fridge for a minimum 4 hours or overnight.
For the Dredge:
In a large bowl, combine flour, baking powder, salt and pepper.
Drizzle 3 tbsp of excess chicken marinade into the flour mixture and stir lightly. (This will create a crunchier coating)
Working a few pieces at a time (using one hand for wet ingredients and one hand for dry ingredients) toss chicken in flour mixture, pressing firmly to coat well. Transfer to a clean baking sheet.
For the Teriyaki Chicken:
Fill cast-iron or heavy bottom skillet with 3/4 inch of canola oil. Set the thermometer into oil and heat to 350 F.
Working in batches, fry chicken, flipping every 1-2 minutes, until golden brown in colour and meat thermometer inserted into thickest part of chicken reads at least 165F, about 6-8 minutes.
Let drain on the rack. Repeat with remaining chicken.
For Serving:
Slather halved buns with spicy sauce and layer on pickles, lettuce and chicken pieces.
Sandwich with top bun and skewer.
Take a bit, and enjoy!
Tips:
Marinade your teriyaki chicken for a minimum of 4 hours or overnight ahead of starting this recipe.
If you remove chicken too early and find that the coating goes soggy while resting, return to hot oil for another minute or two.