An update from the field: August 2021 edition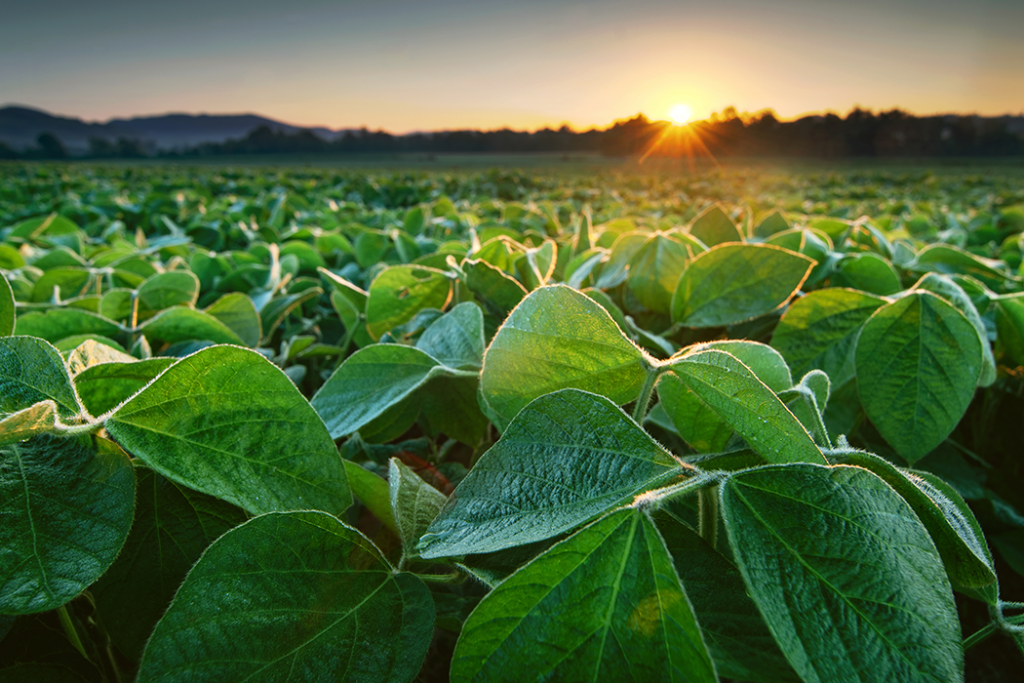 Interview conducted by Caitlin Kroetsch, Communication Coordinator Co-op with Grain Farmers of Ontario, who is in her 4th year of Food and Agriculture Business at the University of Guelph. 
 ?At the end of July, I had the chance to catch up with Grain Farmers of Ontario chair, and grain farmer Brendan Byrne to talk about what's going on in Ontario's grain fields this summer!
This month we discussed what was happening in grain fields across Ontario in the month of June, what will be happening throughout the month of August and Byrne gives up his prediction on what will be happening on grain farms during the month of September.
Byrne lives in Essex County, close to the town of Essex with his wife and two teenage kids. He has an honours Business and Economics degree from the University of Windsor. Farming was not part of Byrne's initial plan, but he began to get more involved in his family farm and was then asked to take over the family business. He is now involved in many different organizations across Ontario and is a huge advocate for Ontario agriculture. Learn more about Byrne here. 
"The beginning of July normally signifies the start of wheat harvest and this year was no different," said Byrne. This July there was a window of opportunity where farmers who were planning on keeping their grains in grain bins on their farm were able to harvest all of their wheat. On the other hand, Byrne states that if a farmer was planning on bringing their wheat into a grain elevator, their window for harvesting wheat was much smaller due to the mass amounts of rain that were seen all throughout Ontario this past month.
When grains are being brought into a grain elevator, they must often be more dry and have less moisture content than if they are being stored on the farm. Therefore, the farmer must wait for a few days that have no rain in order for the grains to be dry enough before they bring them to a grain elevator. Click here to learn more about grain elevators.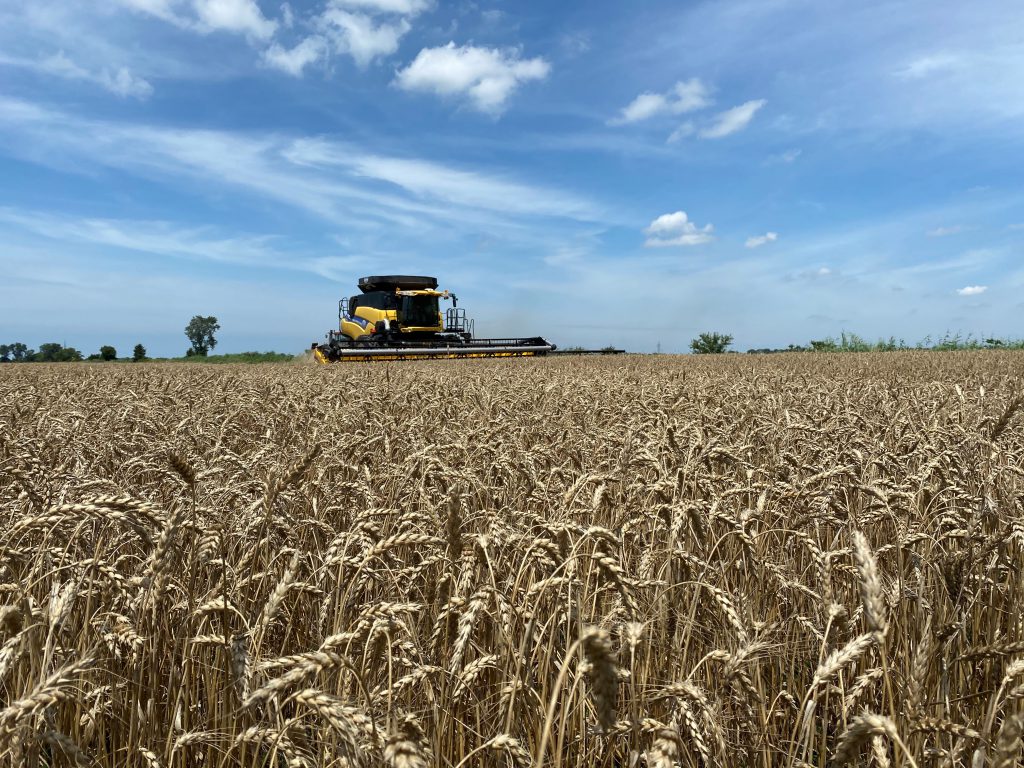 In the areas that have been fortunate enough to harvest their wheat, their yields have been good, meaning that they are harvesting about as much wheat crop as they were expecting to. Byrne states that a week or two of weather where there is no rain would do the remaining wheat crops extremely well in terms of helping them to dry out and improve their ability to grow quality grains.
Byrne states that "the corn looks fantastic and is well over your head. In some areas the corn is up to 7 feet tall!" Byrne says, in some areas that the beans are waist high and growing well. However, if you are driving past a soybean field and notice that there is one area of the field that looks, dead, yellow, not as tall, or overall just looks in worse shape than the rest of the field, sitting water is possibly the culprit. When water doesn't drain or evaporate out of the field and sits in a certain sport, it kills the plants around it, in this case, leaving some areas of bean fields across Ontario rather bare.
Now that some wheat fields have been harvested, farmers are beginning to prepare those fields for spring planting by performing soil tests to check for nutrient deficiencies (click here to learn more about soil testing). Farmers will also be performing some maintenance on their fields borders including taking down any dead trees. Some farmers will even be planting some cover crops to cover the bare ground, click here to learn more about the benefits of cover crops. Finally, some of the farmers who were able to harvest their wheat in early July will be watching some of their planted soybeans grow, and preparing for fall harvest
And in some unique cases farmers have been planting this month! Those farmers that were able to harvest their wheat at the beginning of July may have planted soybeans in the same field. The hope being that the soybeans will mature enough in time for harvest in the fall so that they can harvest what is called a double crop. A double crop implies that there will be two crops harvest in the same field in one year. Click here to read more about how "2021 double crop soybeans could be a 'once-in-a-lifetime' opportunity." This is a special case and something Ontario farmers rarely get a chance to do, due to weather variables and field conditions. Those farmers in the southern parts of the province had a great spring and early summer to be fortune enough to benefit from double cropping.
Byrne states that "in August you can still expect to see farmers harvesting their wheat fields, in Central, Eastern and the Northern parts of Ontario" Additionally, towards the end of August you may be able to see some soybeans fields beginning to turn yellow in certain regions. Some farmers will be continuing to spread nutrients across their newly harvest wheat fields or even tilling some of their fields. Sometimes, farmers find that they have a bit more downtime after wheat harvest is finished, and they may be performing some maintenance on various pieces of equipment at the farm such as combines, tractors, wagons, etc.
In September, Byrne states that the soybeans beans will begin to yellow. Soybeans will turn from a luscious green to a brighter yellow. Then they will turn pale and then the leaves will fall off and the crop will look  brown. It is a common that once the leaves fall off the bean crop, farmers are about 2 weeks away from harvesting those beans.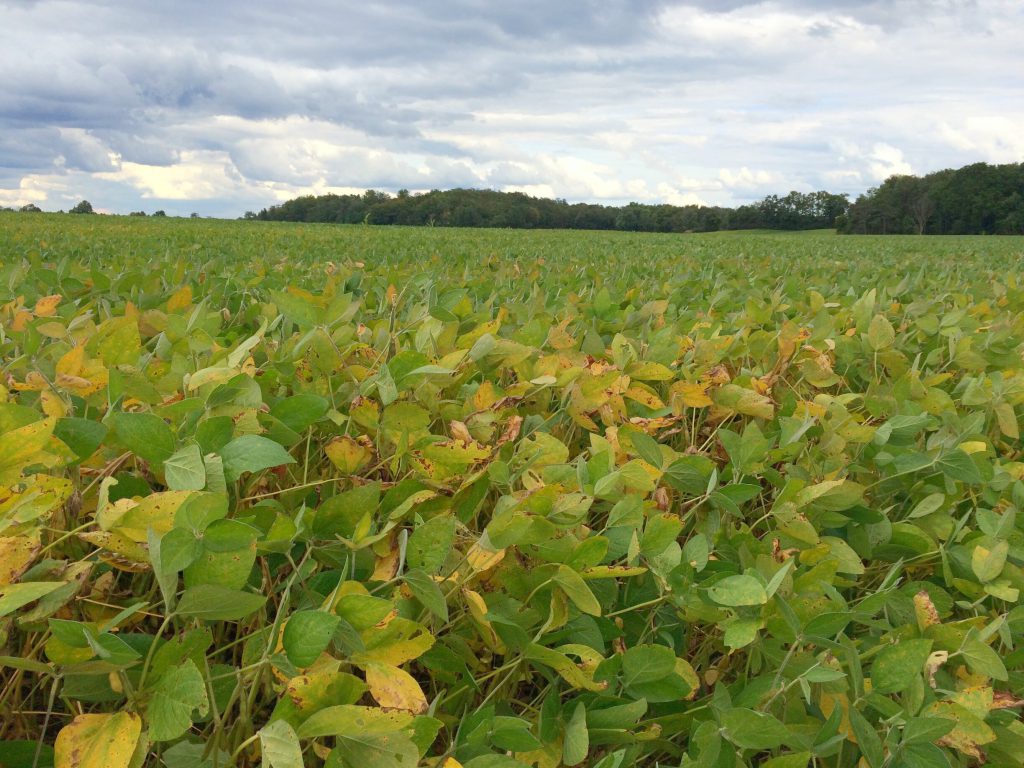 Additionally, in September, you will be able to possibly see some of the corn change colour from green to yellow as they continue to mature towards harvest in late October and early November. Throughout August and into September you will also find that there are lots of other equipment in the farmers' yard being maintained and being prepared for soybean and corn harvest.
Finally, Byrne would like to remind Ontario drivers that:
"There will still be combines and trucks moving big machinery, wagons or tractors taking off the last bit of Ontario wheat. At time we might hold you up but at the end of the day we are just trying to get from field to field as quickly as possible and as safely and trying to stay out of people's way. Big machinery makes it hard for the farmers to see cars so make sure that you are visible to them if you decide to pass or that you have a large amount of time to pass some of the farm equipment."
Click here to learn more about road safety with farm equipment.