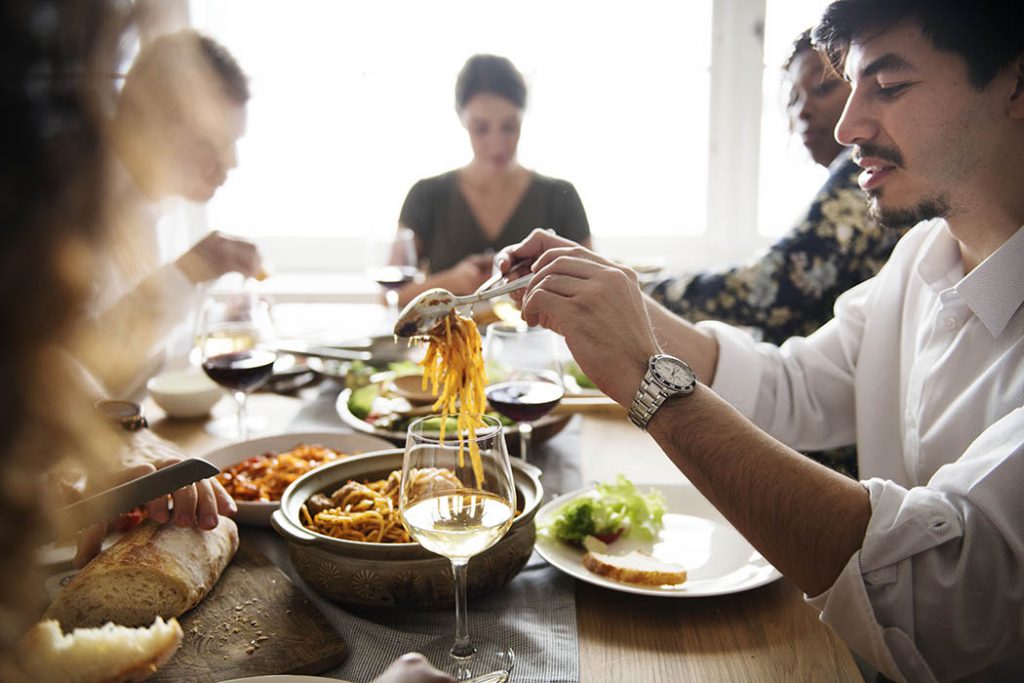 Trying to find perfect recipes for dinner can be tough. Choosing grain recipes for dinner however, means not only will they be tasty but healthy too!
Whole grains foods are incredibly important for our health, and they can be incredibly tasty and easy to prepare! And, whole grains contribute carbohydrates (carbs), dietary fibre, healthy fat, B vitamins and minerals into our diet. Choosing whole grains foods can also reduce your risk of heart disease, diabetes and even some cancers!
Check out our favourite grain recipes for dinner that are easily made from the goodness of Ontario grains.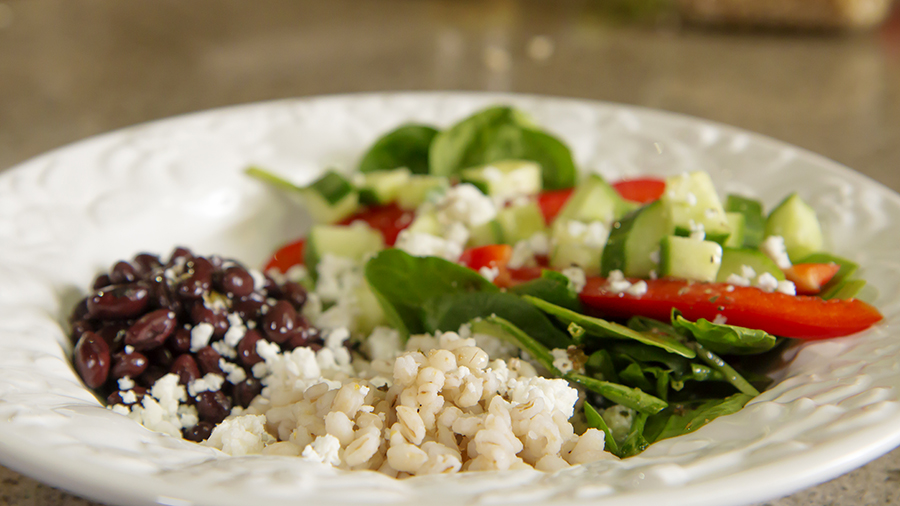 A grain bowl is going to be a sure winner, especially as it is customizable for the whole family! Using barley as your base, lay out a variety of ingredients and let your family top their bowls as they want. Also make sure you have a wide array of vegetables and protein sources to choose from.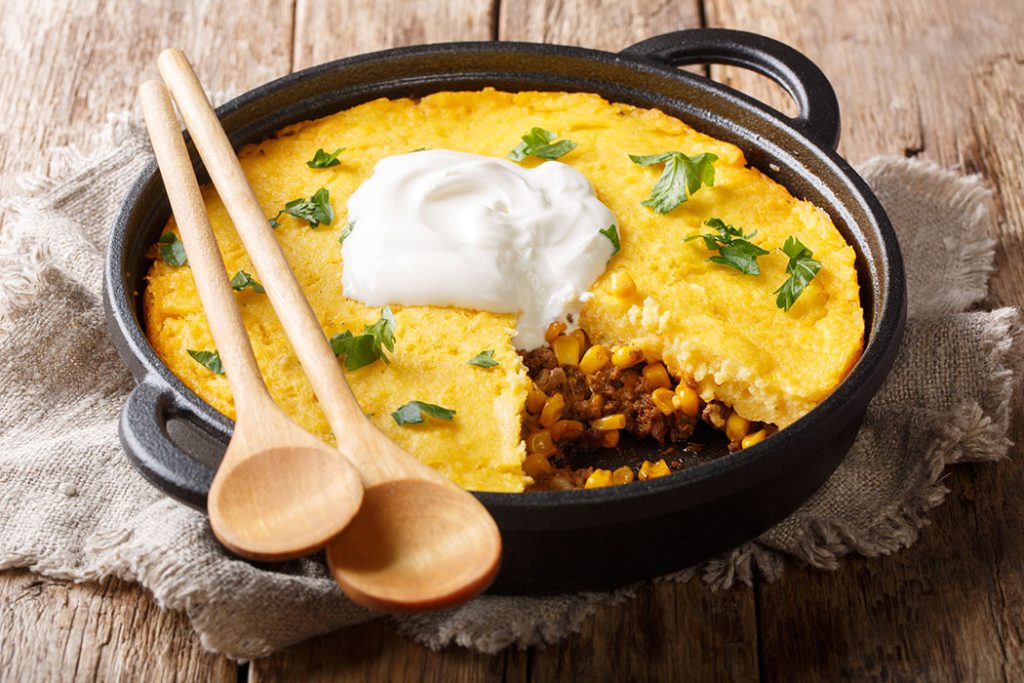 Comfort food has never tasted so good! Or featured whole grain corn as the main ingredient. Did you know corneal is ground grain corn and can be either course, medium or fine consistencies? Use cornmeal and turkey in your next tamale pie recipe.
Oat and vegetable cream soup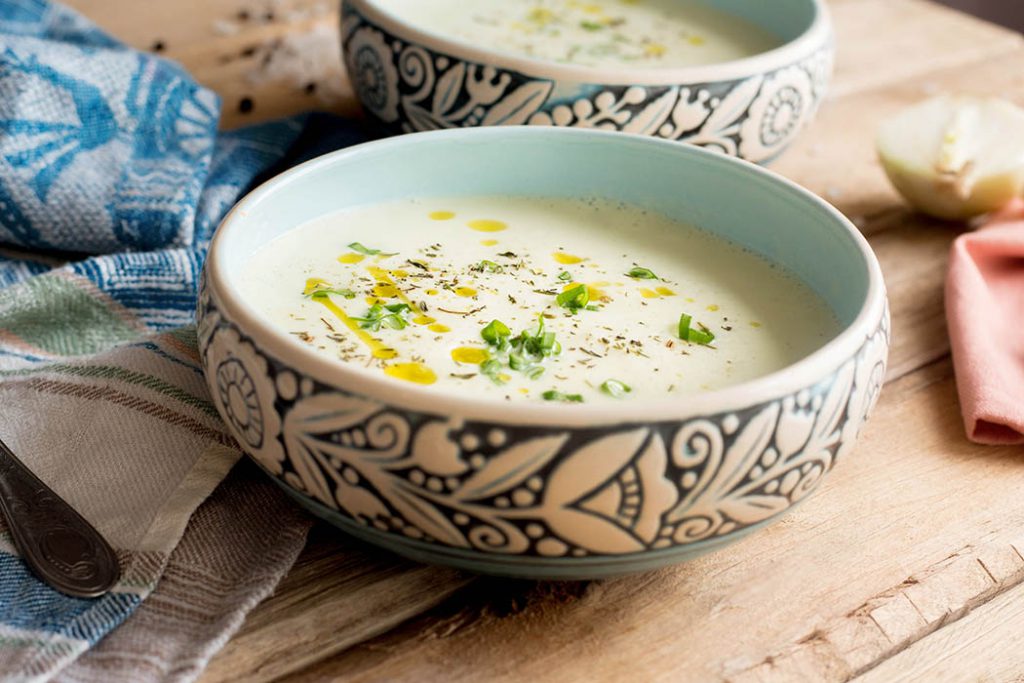 Our cream soup calls for unsweetened oat milk and whole grain rolled oats alongside delicious vegetables. It really is perfect for a cold winter night!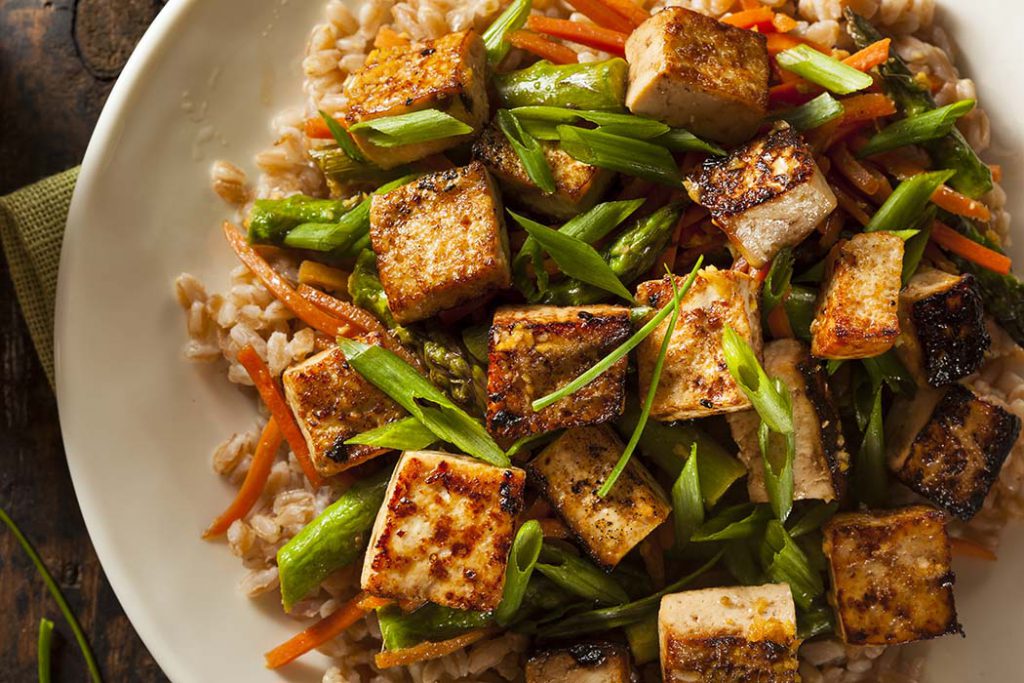 Tofu is high in protein, and thanks to the Asian inspired flavour is a tasty dish! Cook with asparagus and carrots, and top over a bed of coconut flavoured rice for a delicious weeknight dinner.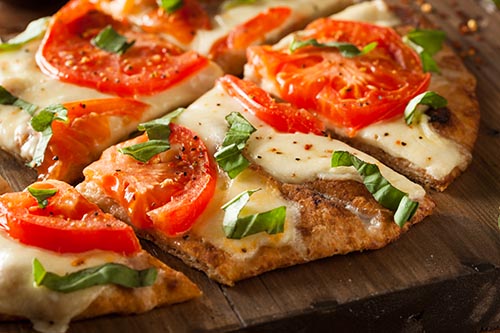 Everyone loves a good pizza for dinner, but what if it was homemade? And, everyone could make their own personal pizzas with their favourite toppings? Try making whole wheat flatbread for your next pizza night!