5 tips for the best picnic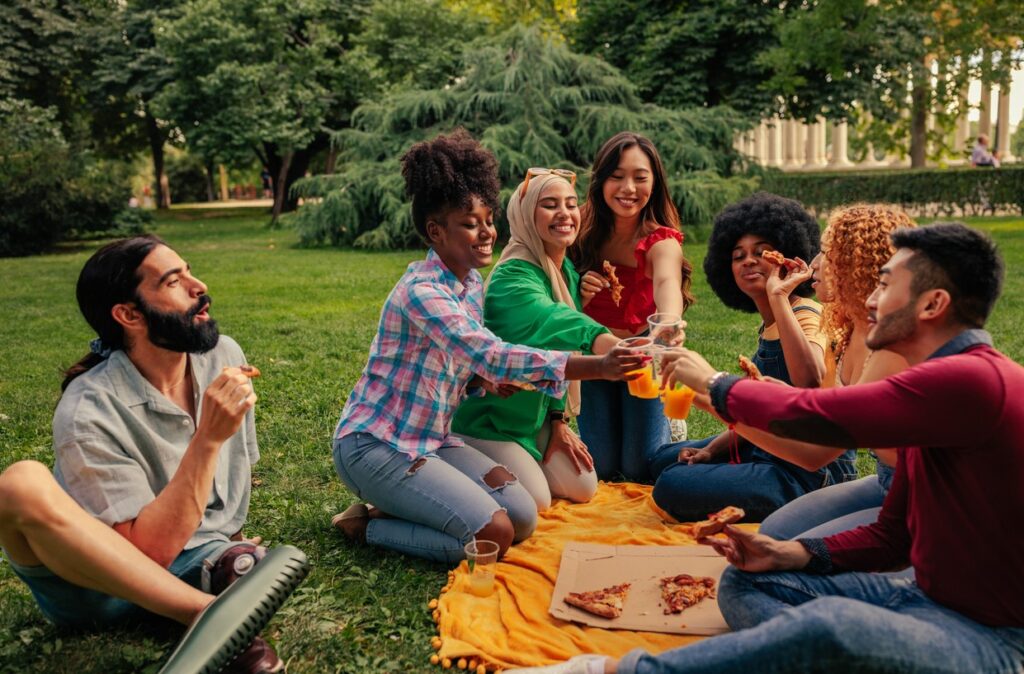 It's easy to celebrate National Picnic Month this July. With some preparation, a couple good grain recipes, and our favourite picnic tips and tricks below, you can easily enjoy a picnic outdoors this month.
1.Don't forget the drinks
It's hot out, and while we always focus on the food for picnics, don't forget to bring the drinks. Make sure you pack plenty of water to stay hydrated, and pack some fun drinks too! A grain based smoothie or even a cocktail (if alcohol is permitted in public in your area) is a great way to stay refreshed this month.
2.Perfect location
Your ideal picnic location is going to be in the shade, on flat/level ground and away from any pests that might try to get into your meal. Bring your own umbrella and don't forget to pack the picnic blankets, throw pillows and something sturdy to place your food on.
3.Food safety
Some of the best picnic foods don't mix well with heat and sun. Make sure you are packing your food accordingly to keep it at the right temperature with ice packs, and cooler bags to avoid harmful bacteria to multiply. Health Canada has some great tips on summer food.
4. Best picnic foods
We've outlined some of our favourite picnic foods here and here. When packing for a picnic make sure your packing snacks (soy hummus and fresh veggies?) and entrees to create a healthy, balanced meal. Don't forget the dessert either!
5. Activities!
Keep your family entertained on picnics by bringing some good outdoor activities. Homemade bubble solution, slime or even homemade playdoh are all ways to stay entertained and busy while enjoying a picnic.