Roasted cauliflower and toasted barley salad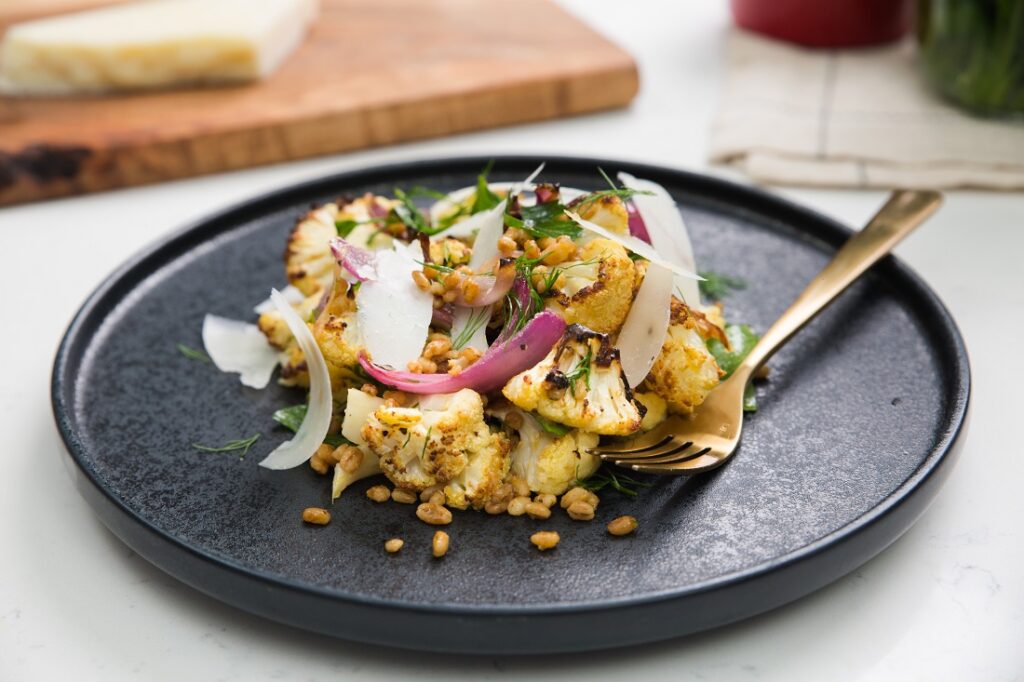 This salad makes cauliflower and barley the perfect combination. Serve this delicious salad as a side dish, appetizer, or just make it the whole meal! It stands tall on its own.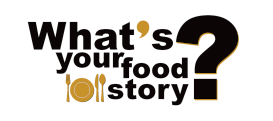 Yield: 6 servings
Prep time: 20 minutes
Cook time: 1 hour
Ingredients:
Roasted Cauliflower and Toasted Barley Salad
1 head cauliflower, core removed and cut into bite-sized pieces (florets)
1 red onion, peeled and cut into wedges
2 tbsp extra virgin olive oil
¼ tsp sea salt
½ tsp freshly cracked black pepper
1 cup pearled barley
1 tbsp olive oil
3 tbsp salted butter
2 ¼ cups vegetable broth
½ tsp sea salt
Dill sprigs
Flat-leaf parsley leaves
Pecorino cheese, shaved
Dressing:
¼ cup lemon juice + zest from half a lemon
½ cup extra virgin olive oil
1 tbsp honey
2 clove garlic, minced
2 tsp Dijon
½ tsp freshly ground black pepper
½ tsp sea salt
Directions:
For the Roasted Cauliflower and Toasted Barley Salad:
Preheat the oven to 500F (convection if possible).
In a large bowl, toss together cauliflower, onion, oil, salt and pepper.
Scrape onto a large (unlined) baking sheet and bake until charred and tender, about 20 minutes.
Meanwhile, in a medium pot over medium heat, melt butter and olive oil. Add barley and cook, stirring frequently, until toasted, about 3-5 minutes.
Add broth. Bring to a boil, stirring; reduce heat to low and cover.
Cook until barley is softened with a slight chewiness, about 35-40 minutes.
Scrape onto a plate and let cool.
For the Dressing:
Meanwhile, in a bowl, whisk together lemon zest, lemon juice, olive oil, honey, garlic, Dijon, black pepper and sea salt.
For Serving:
In a bowl, toss together barley, cauliflower, onions, dressing and dill and parsley sprigs.
Scrape onto a serving platter.
Top with additional herb leaves and generously shave pecorino overtop.
Enjoy!