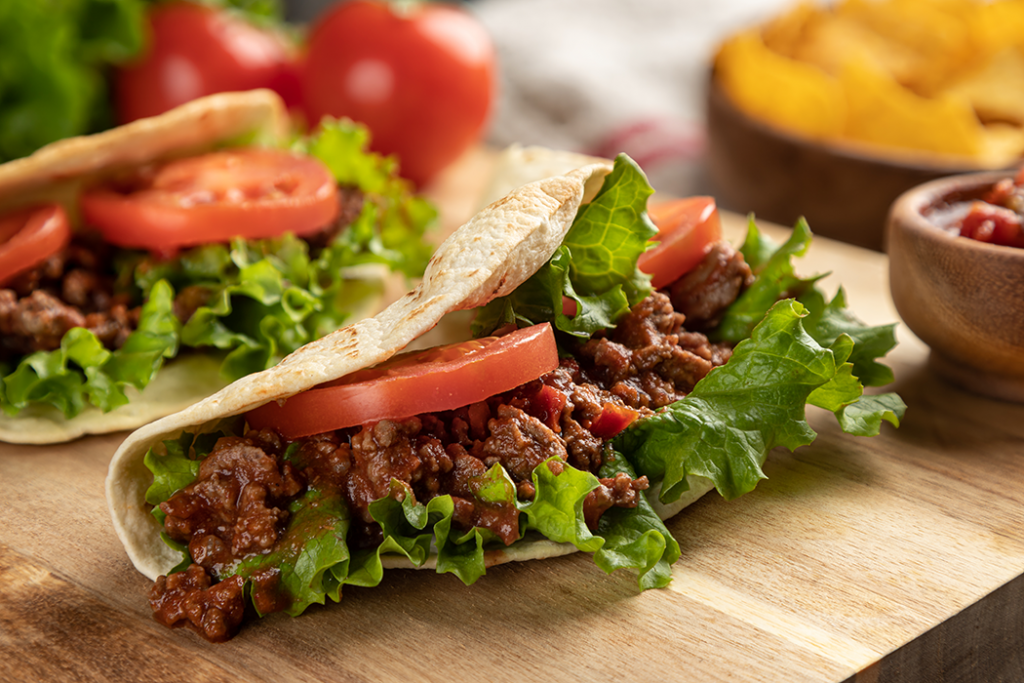 Slow cooker tacos are the perfect weeknight meal. The crockpot can be started before you start your busy day and by the time, you're ready to eat, more than half the work is already done. It's a perfect dinner idea that can be made ahead of time, and quickly for busy weeknights.
Elevate these tacos by using homemade tacos shells made from pantry staples; like our corn tortillas for the ultimate homemade soft taco night!
Yield: 8 tacos
Prep time: 15 minutes
Cook time: 6 hours (low heat), 3 hours (high heat)
Ingredients
1 yellow onion, minced
2 lbs. lean ground beef
4 cloves garlic, minced
4 oz. can diced mild green chilies, drained
1 tbsp tomato paste
8 oz. tomato sauce
½ cup salsa
1 packet of taco seasoning
8 grain corn tortillas
Directions
Heat a large skillet over medium heat and add olive oil and heat until shimmering. Add onion and cook 5 minutes, until soft and translucent. Add beef and increase heat to medium high. Brown the meat and breaking into smaller pieces as it cooks, for another 4 or 5 minutes, or until no longer pink. Add minced garlic, cook another minute.
Drain grease and transfer to slow cooker. Add taco seasoning, diced green chiles, tomato paste, tomato sauce and salsa. Stir to combine.
Cover and cook on low for 6-8 hours, or high for 3-4 hours.
Assemble tacos in your very own homemade tortillas and top with your favourite toppings!
Recipe inspired by The Chunky Chef.
#TrainwithGrainsTip: Not a fan of corn tortillas? Try making your own, whole wheat tortillas: click here for recipe!