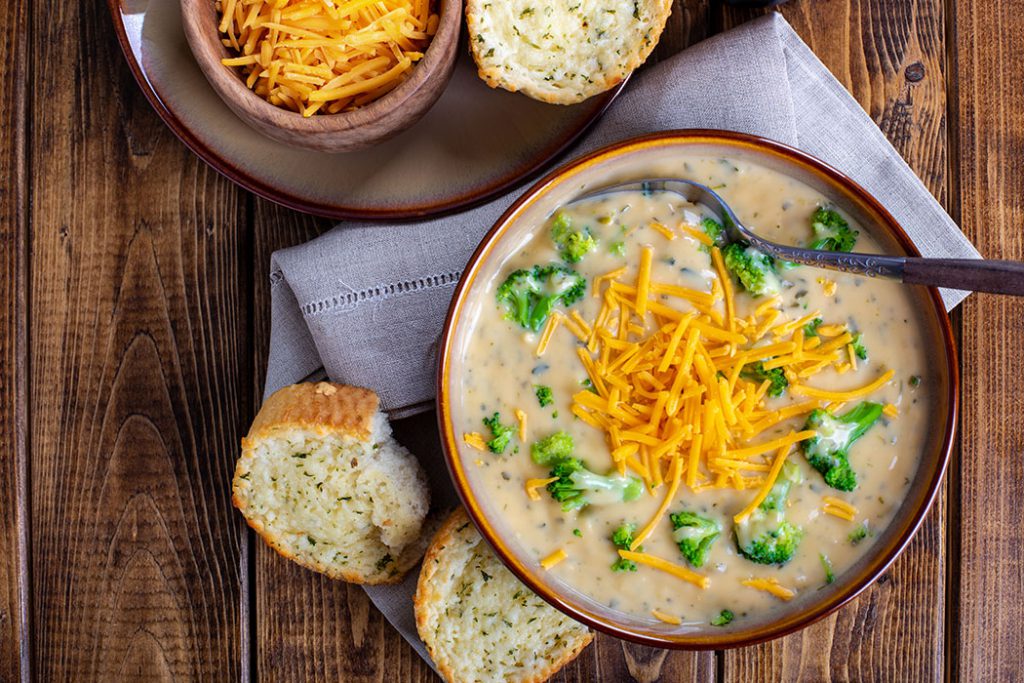 This Broccoli cream soup features the goodness of Ontario oats that is right on theme for St. Patrick's Day. Using oat milk as the cream base, this flavorful yet simple soup is a comfort meal that the whole family will enjoy.
Yield: 6 servings
Prep time: 10 minutes
Cook time: 25 minutes
Ingredients
5 tbsp of butter, divided
1 onion, finely chopped
1 celery stalk, chopped
8 cups broccoli, cut into florets
3 cups chicken broth
3 tbsp whole wheat flour
2 cups oat milk
Black pepper, to taste
Directions
In a medium-sized pot over medium-high heat, melt 2 tbsp of butter. Once the butter has melted, add onions and celery and sauté until tender. Add broccoli and broth then cover, and simmer for 10 minutes.
Remove heat and pour into a blender, only filling the blender halfway. Puree the soup in batches. Pour batches into a new, clean pot.
In a small saucepan over medium heat, melt 3 tbsp of butter, stir in flour and slowly add oat milk. Use a wooden spoon and stir until thick and bubbly. Add mixture to soup.
Season with pepper and serve your Broccoli cream soup topped with cheddar cheese and a side of your favourite whole wheat bread.