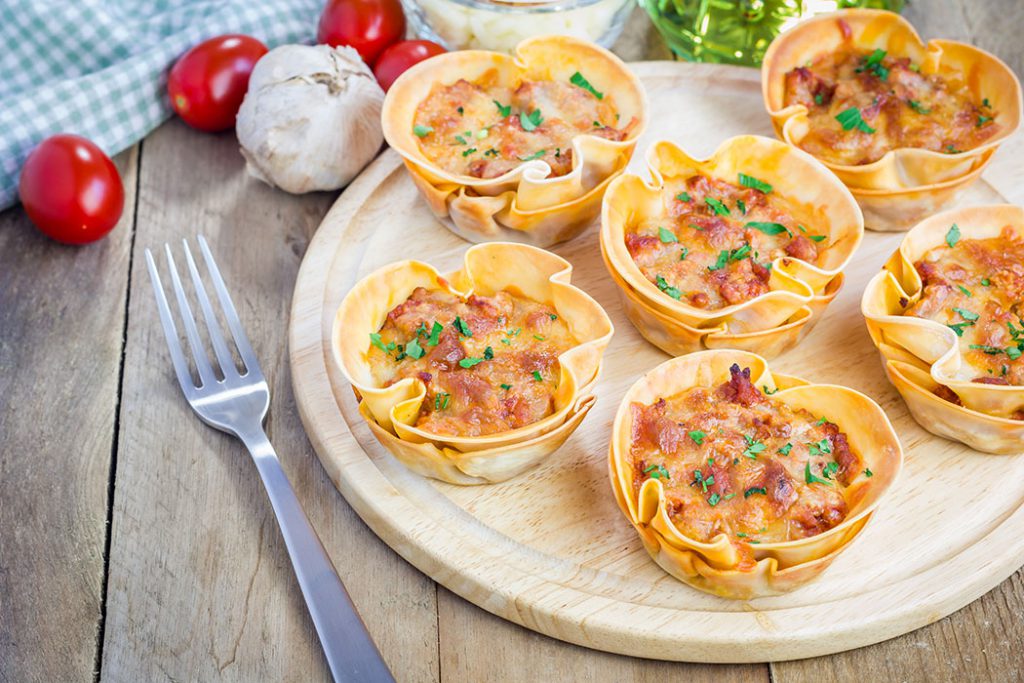 Wonton taco cups are a great bite-sized take on the traditional taco. Wonton wrappers are made using cornstarch and incorporate the goodness of whole grain corn!
Yield: 24 Wonton Taco Cups
Prep time: 15 minutes
Cook time: 15 minutes
Ingredients
2 tsp olive oil
1 pound ground beef
2 tbsp taco seasoning
14 ounce petite diced tomatoes, drained
¼ cup butter, melted
24 wonton wrappers
1 ¼ cups cheddar cheese, shredded
½ cup sour cream
¼ cup green onions, sliced
¼ cup fresh tomatoes, diced
Looking for more great dinner ideas? Try making a grain bowl, or sriracha flavoured tofu for dinner tonight!
Get more good grain recipes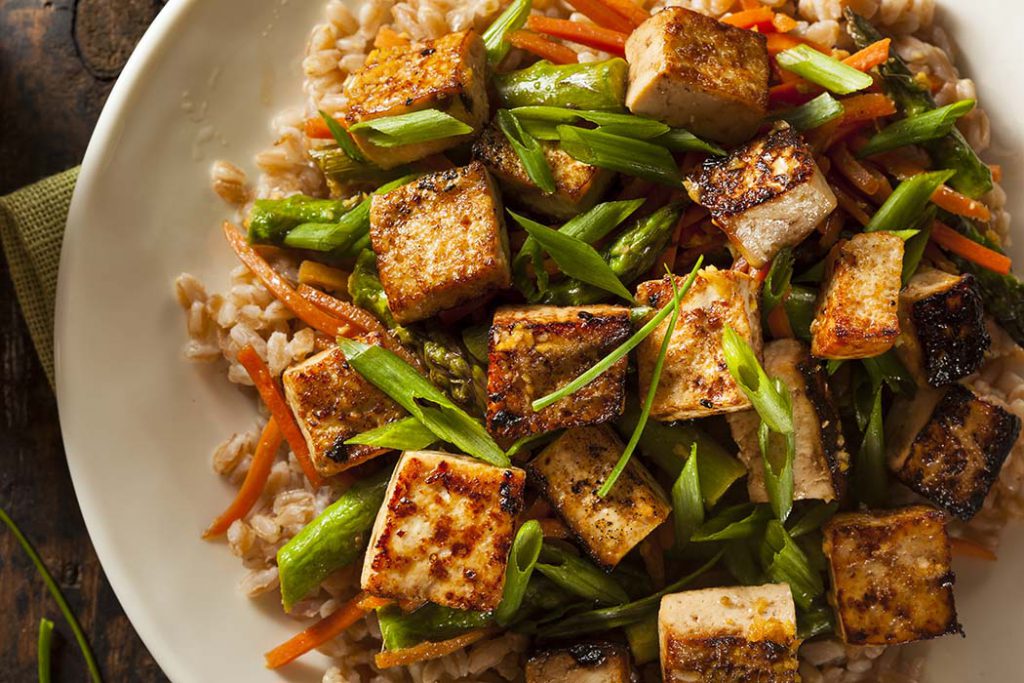 Directions
Preheat oven to 375°F.
Heat olive oil in a saucepan over medium-high heat.
Once olive oil is heated, add beef. Using a spatula to break apart beef as it cooks. Mix in taco seasoning.
Next, cook until beef is no longer pink, about 5 minutes. Remove from heat and also stir in tomatoes.
Brush 12 cups of a muffin pan with the butter. Fit 1 wonton wrapper into each cup and fold the sides as needed.
Spoon 1 tbsp of meat and cheese into each wrapper.
Place a second wonton over the on top of the meat and cheese layer. Fill the second wonton layer with the remaining meat and cheese.
Lastly,bake for 10-15 minutes or until edges are browned and cheese is melted.
To finish, top each taco cup with a small dollop of sour cream and a sprinkle of green onions and tomato, then serve.
*Recipe inspired from Dinner at the Zoo's Taco Cups.