Combine to Kitchen – Barley lentil soup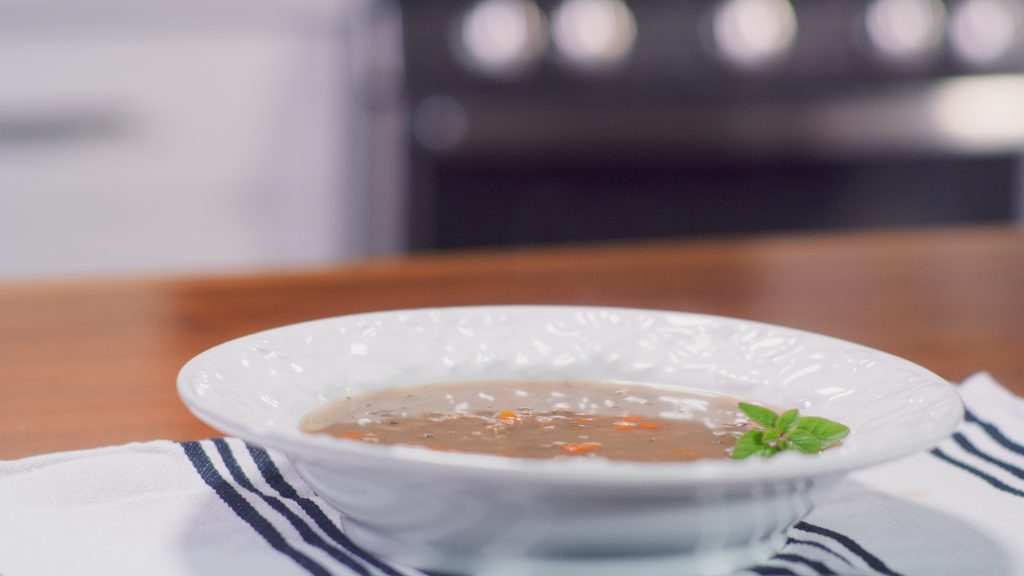 This recipe is quick and easy to prepare, and it uses the slow cooker which means it will cook slowly all throughout the day so this warm and hearty soup is ready to enjoy for dinner. And, this recipe calls for whole grain pot barley as an added nutrition benefit.
Ingredients:
½ cup pot barley, dry
1 cup brown lentils, dry
1 ½ cups diced parsnips OR carrots OR 1 ½ cups kernel corn (frozen or canned – drained and rinsed)
1 cup shredded cabbage OR diced celery
1 cup diced onion
10 cups no salt added chicken broth
1 bay leaf
2 tsp minced garlic
1 tsp basil
1 tsp oregano
Directions:
Combine all ingredients in a 5.0 L (5 quart) slow cooker
Cook on low for 8 – 10 hours.
Enjoy!
#TrainWithGrainsTip: Store any leftover soup in the refrigerator.
Note, the soup may thicken as it sits in the refrigerator. If the soup has thickened, simply add water or more broth to the soup to reach the desired consistency and re-heat.
Nutrition facts based on 1/6th of the recipe: 233 calories, 14.6g protein, 43g carbohydrate, 8g fibre, 0.9g total fat, 160mg sodium
Note: the nutrition analysis was calculated using the Canadian Nutrient File, Health Canada, 2015 Food Code 4411 grains, barley, pearled, dry; Food Code 2380 carrots, raw; Food Code 2386 celery, raw
Watch #YourFarmer and Registered Dietitian Lisa show us how to make this go to fall recipe: