Barley and mushroom no-stir risotto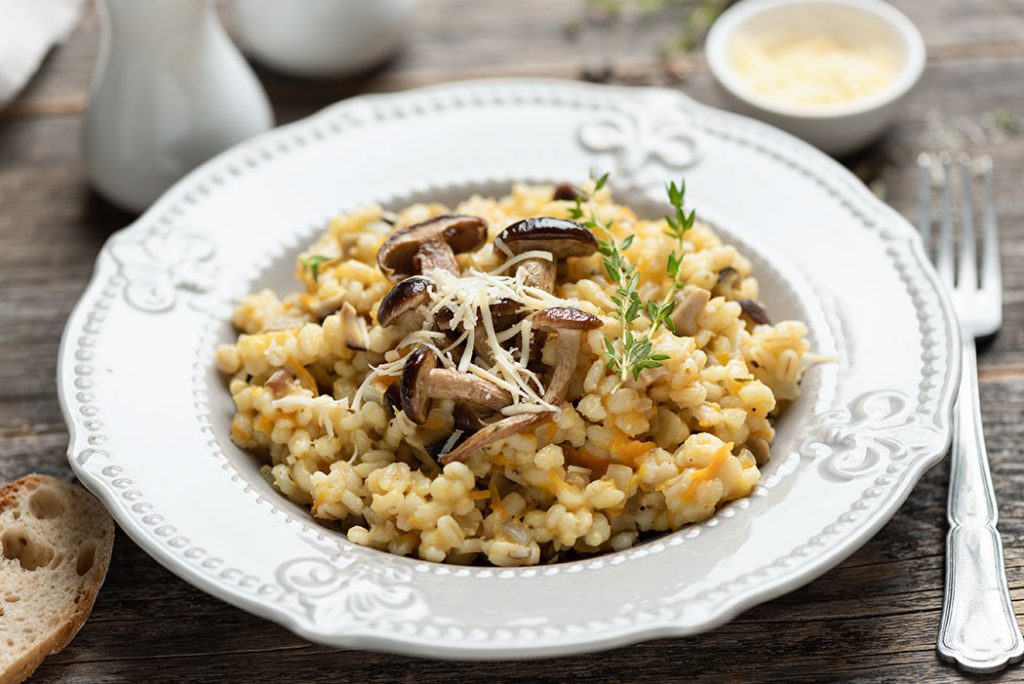 Barley offers up a delicious and rich tasting alternative to rice in a risotto. With its slightly firm texture and easy preparation this creamy risotto is a breeze because there is no continuous stirring involved.
Ingredients
2 tsp (10 mL) vegetable oil
1 pkg (8 oz/227) mushrooms, sliced
1 onion, finely chopped
4 cloves garlic, minced
1 tsp (5 mL) dried Italian seasoning
1 cup (250 mL) pot barley
4 cups (1 L) vegetable or chicken broth
½ cup (125 mL) roasted or sundried tomatoes, chopped
¼ cup (60 mL) light herbed cream cheese
Directions
In saucepan, heat oil over medium high heat and cook mushrooms, onion, garlic and Italian seasoning, stirring for about 15 minutes or until no liquid remains. Stir in barley to coat.
Add broth and tomatoes; bring to boil. Reduce heat to medium-low; cover and simmer gently for 20 minutes. Uncover and cook for about 20 minutes or until barley is tender but firm.
Stir in cream cheese until melted and creamy; cover and let stand 5 minutes before serving.